Solving for Success
In the News | October 29, 2021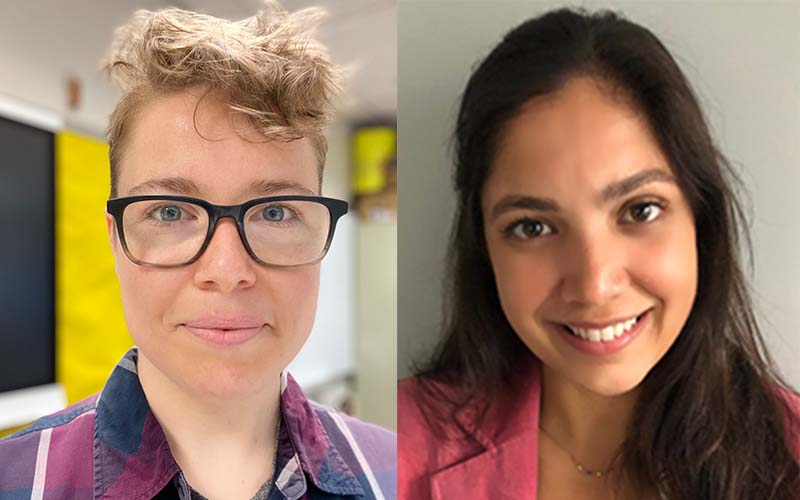 The Manhattan Times published a feature story this week about our 2021 MƒA Muller Award for Professional Influence in Education winners MƒA Master Teachers Kate Belin and Mimi Prabhu. The story focused on Belin and Prabhu's tremendous influence in the profession, gave details about the significance of the award, and shared how their MƒA fellowships foster collaboration among teachers. 
In the story, both Belin and Prabhu spoke about their MƒA fellowships as a way to keep them inspired in the profession:
"At the core of it, I think that Math for America believes that teachers aren't paid enough and there should be opportunities for professional growth and leadership that don't lead you out of the classroom," Belin remarked.
"It also creates the most robust, transformative professional development in the city because it's created by teachers, led by teachers."
Both MƒA teachers were presented with the Muller Award for influencing the teaching profession in exceptional ways. They were awarded a $20,000 prize, with an additional $5,000 awarded to their schools. When asked to describe the most rewarding part of their teaching career, both Belin and Prabhu cited the relationships developed with their students over the years.
"Having students get to college or whatever they're doing next, and to have this feeling that math isn't an obstacle, that is a success," Belin said. "When they say to me, 'I'm in this college class and I feel prepared,' it feels really good."
"It's very exciting to see them grow up and see them become passionate about things they learned when they were 14, in your class," Prabhu said. "I have a student from my first year of teaching that still keeps in touch with me."
Read the full story here.