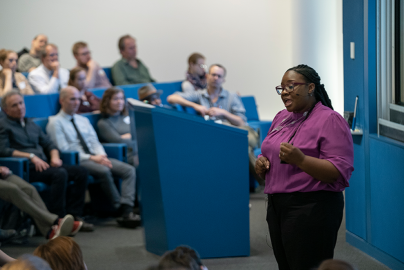 Our Impact Beyond NYC 
MƒA has worked since 2004 to inspire new ideas that shape policies, programs, and practices that support excellent mathematics and science teachers in New York City's public schools and beyond. 
MƒA advocates nationally for Master Teacher programs based on our model. We provide guidance and non-monetary resources, share best practices, and offer access to our program in NYC. 
MƒA also partners with programs, researchers, and institutions on projects that advance our mission and vision nationwide by focusing by:  
Cultivating teacher-led learning communities that foster professional growth
Providing teachers opportunities to lead and influence within the profession
Keeping the most accomplished mathematics and science teachers in the classroom
Our Fellowships in Action