2019 End of Year Celebration and Muller Award Ceremony
Press Releases | June 12, 2019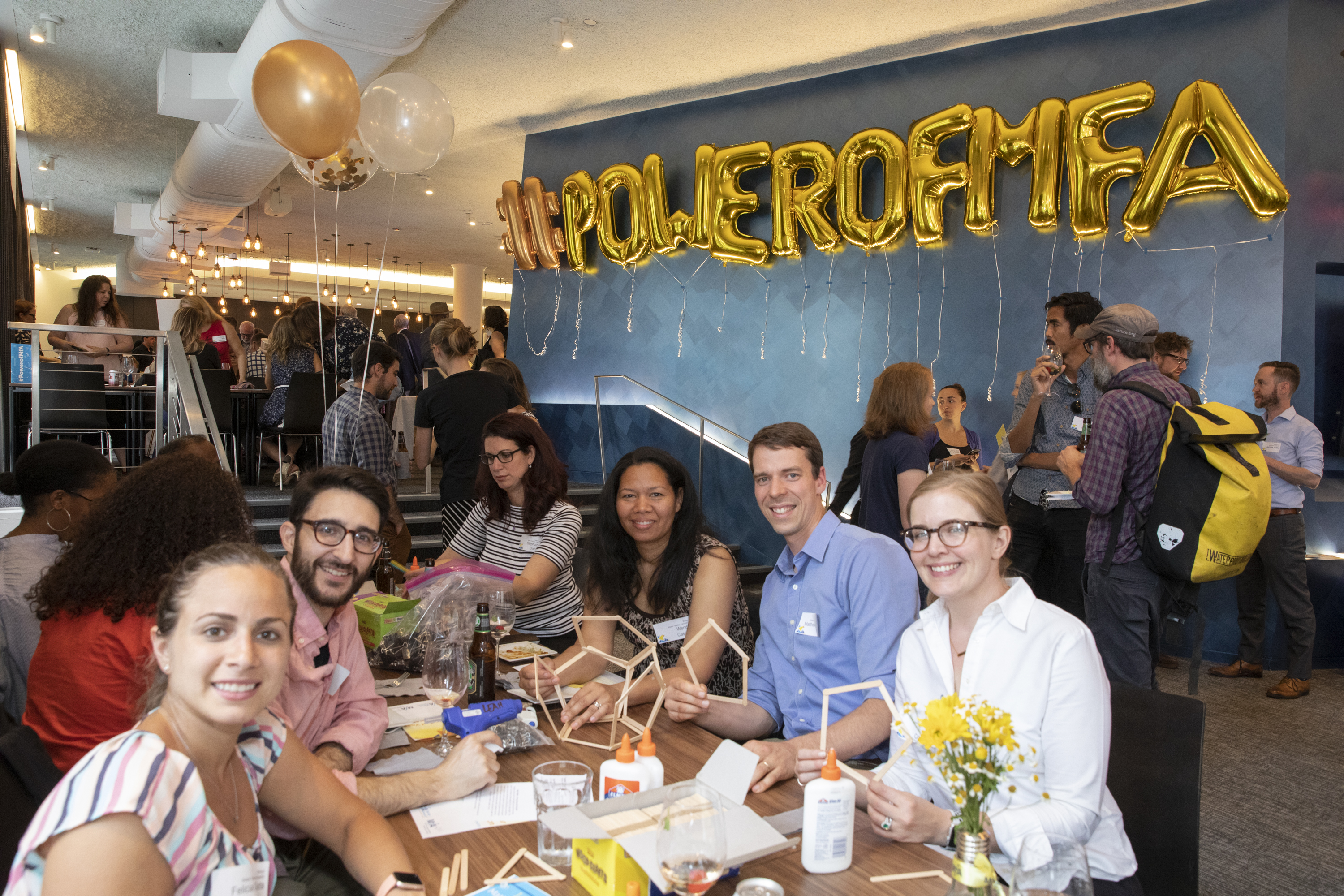 More than 200 MƒA teachers and guests attended the MƒA End of Year Celebration and MƒA Muller Award for Professional Influence in Education Ceremony on June 5, 2019.
The evening offered teachers a chance to connect, reflect, and celebrate the math and science teaching profession. The reception began with hands-on activities, socializing, food, and fellowship, as we reveled in another wonderful year filled with community building, professional growth, and collaboration within the MƒA community.
MƒA Chief Operating Officer Michael Driskill commenced the formal program, welcoming MƒA teachers and recognizing their remarkable work, ambition, and dedication to the MƒA community, as well as their students and schools. Five MƒA teachers shared memorable fellowship highlights from the 2018-2019 school year:   
Molly Shabica, MƒA Master Teacher, shared the impact of MƒA's Thursday Thinks speaker series and how MƒA teachers explore math and science concepts with outside STEM and education experts.
Michelle Sims, MƒA Master Teacher, detailed what it's like navigating an MƒA mathematics course and how it can influence one's teaching practice.
Stephen Mulick, MƒA Master Teacher, spoke about learning, connecting, and forming new relationships through MƒAdventures – offsite events organized by MƒA teachers. 
Lena Cosentino, MƒA Master Teacher, highlighted participation and leadership in MƒA science courses and how they can engage teachers at the cutting edge of their content area.
Mike Zitolo, MƒA Master Teacher, spoke about the formation of MƒA bonds by giving thanks to fellow MƒA Master Teacher Yenmin Young, telling of their journey at MƒA and in their classrooms.
This year, MƒA President John Ewing and MƒA Founder Jim Simons recognized two runners-up of the 2019 MƒA Muller Award for Professional Influence in Education, MƒA Master Teachers Kate Belin and Michael Holmes. MƒA Board Member Peter Muller then introduced and honored this year's award winners, MƒA Master Teachers Lynn Shon and Gary Rubinstein for influencing the teaching professional in exceptional ways.
Scroll through photos from the celebration below.