Brooklyn and Manhattan Teachers Named Winners of MƒA Muller Award; Each Awarded $20,000
Press Releases | June 3, 2019
National Wildlife Federation and Stuyvesant High School awarded $5,000 each
NEW YORK, NY – Math for America (MƒA) today announced that middle school science teacher Lynn Shon from MS 88 in Brooklyn and high school mathematics teacher Gary Rubinstein from Stuyvesant High School in Manhattan have each been awarded the 2019 MƒA Muller Award for Professional Influence in Education. This honor is given to two New York City public school teachers who, during their tenure as an MƒA Master Teacher, have influenced the teaching profession in exceptional ways.
Shon and Rubinstein will each be awarded $20,000 during a ceremony on Wednesday, June 5, 2019 at 5:30 p.m. at the Simons Foundation, 160 Fifth Avenue, 2nd Floor Auditorium, NYC.
In addition, $5,000 will be awarded to the school or organization of their nominators. Shon was nominated by the National Wildlife Federation, and Rubinstein was nominated by Stuyvesant High School.
These awards are made possible by financial support from MƒA Board Member Peter Muller and his family through their Dancing Tides Foundation.
2019 MƒA Muller Award for Professional Influence in Education Winners
Lynn Shon, 5-year MƒA Master Teacher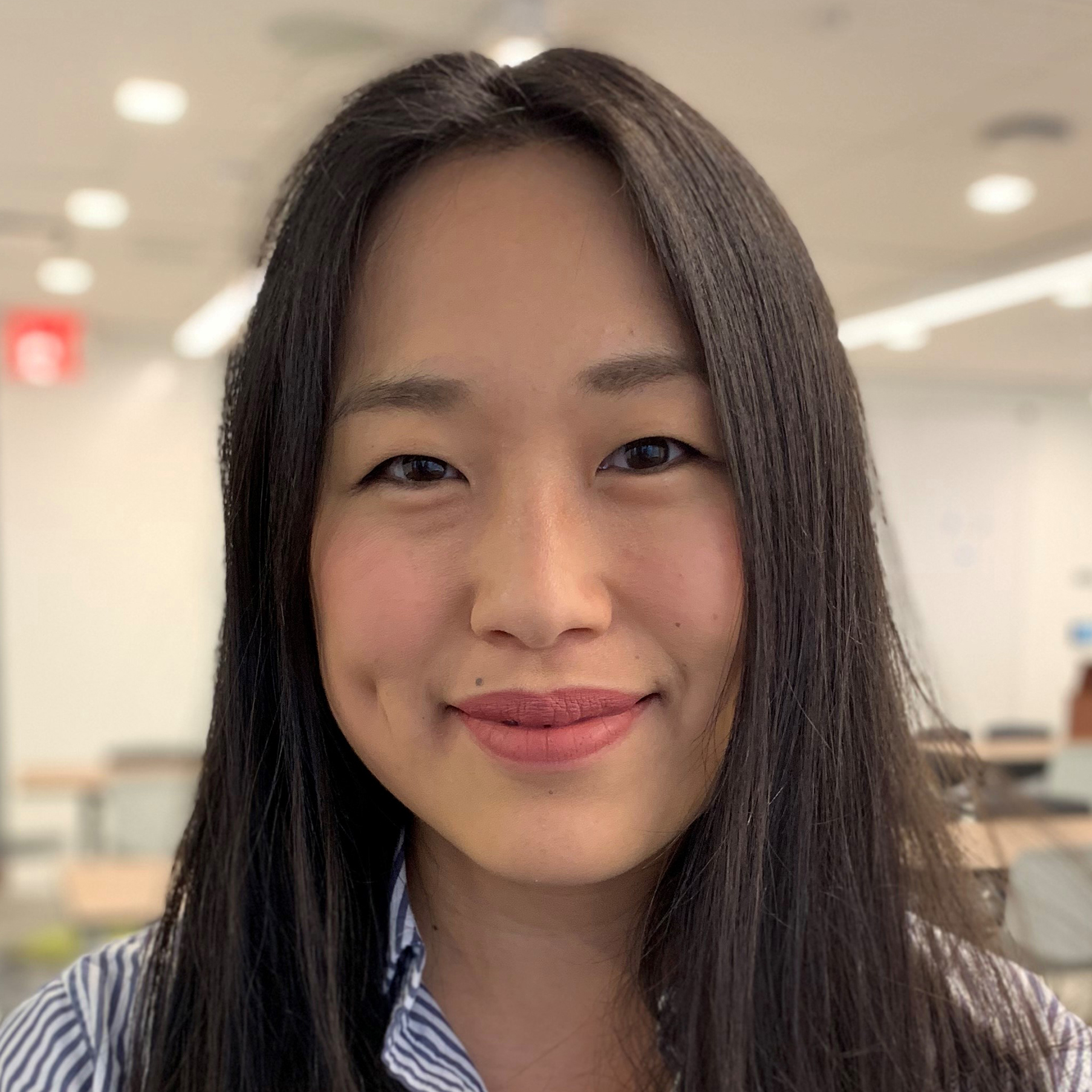 Lynn Shon has taught science at MS 88 in Brooklyn for the past nine years, and currently serves as her school's science instructional coach, equity team lead, and sustainability coordinator. Shon is a member of the New York City Department of Education's Science Leadership Team, the D15 Equity Congress, and the working group that developed the D15 Diversity Plan working toward 21st century integration. She earned her B.S. in Molecular Biology at Yale University and her M.S.T. from Pace University. She is a New York State Master Teacher, and has served as a TeachStrong Ambassador, a Department of Education Model Teacher, and a Billion Oyster Project Teacher Fellow. At MƒA, she has led courses on teaching climate action, exploring three-dimensional learning, and designing STEM projects in collaborative middle school classrooms.
Shon collaborates with numerous community-based organizations to develop and implement place-based, culturally responsive curricula that empowers students to strengthen the environmental and social resilience of their own communities. She is co-author of the Resilient Schools Consortium's climate change curriculum and will be working with the Office of Equity & Access to develop curriculum for school equity teams. She has presented at numerous conferences including the New York City Department of Education STEM Institutes and climate summits, NSTA, ISTE, and SXSWedu.
Shon is being recognized for being a champion for climate literacy, a promoter of equity, and a model of consummate professionalism.
"As teachers we have the collective responsibility and agency to strengthen our communities and democracy; that is why STEM education matters," said Shon. "I am so humbled to receive the MƒA Muller Award because it is communities like MƒA that have enabled me to align my pedagogy, curricula, leadership, and activism with my values. I am now braver, wiser, and ultimately more impactful in empowering students with STEM, fighting the climate crisis, and in designing a more equitable city and nation. The future of our humanity depends on social unity and collaboration, and teachers must be on the forefront of this work."
Gary Rubinstein, 14-year MƒA Master Teacher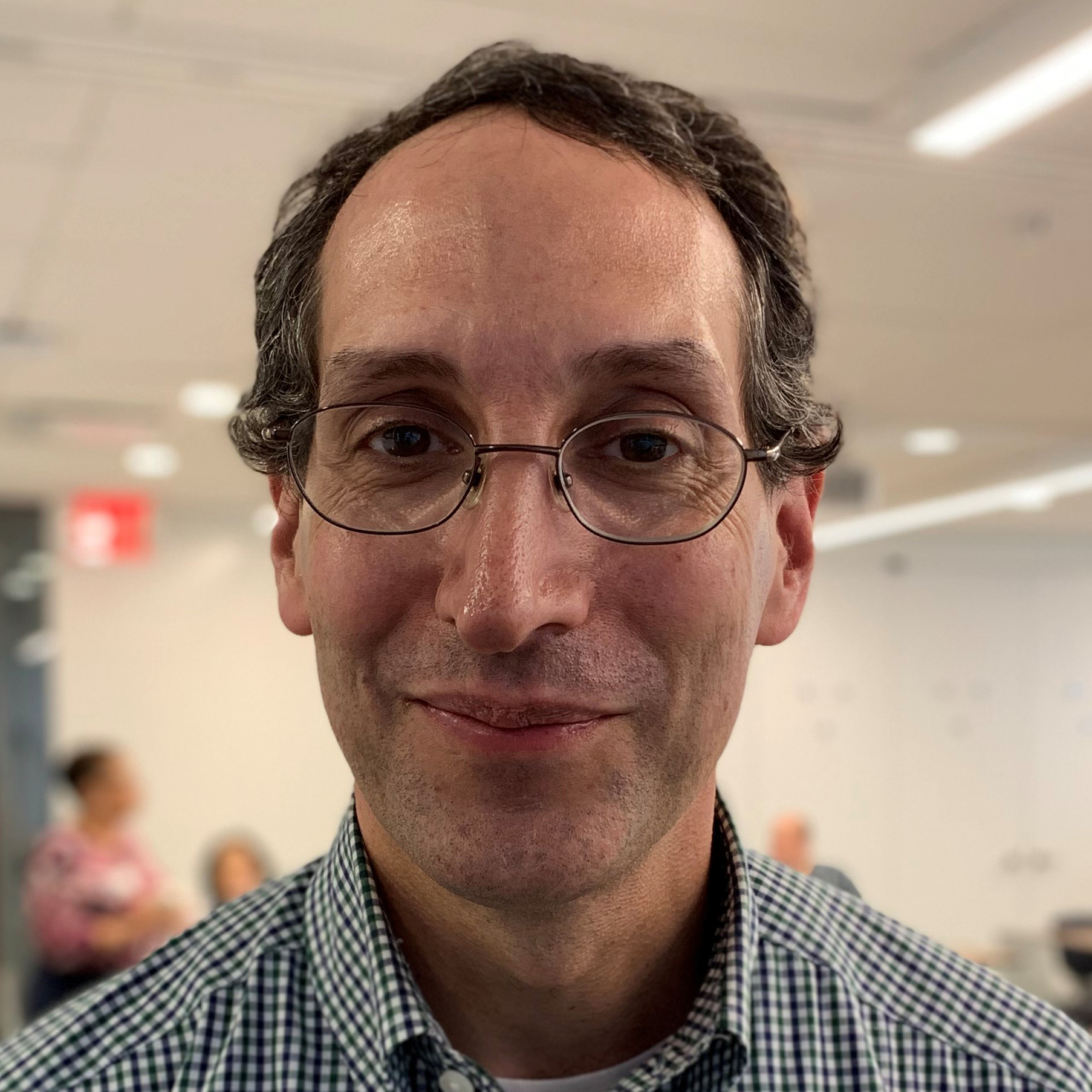 Gary Rubinstein has taught mathematics for 28 years, with the past 17 spent at Stuyvesant High School in Manhattan. Rubinstein has mentored hundreds of new mathematics teachers across New York City and beyond through his guidebooks on the basics of teaching. He has written seven books, including 'Reluctant Disciplinarian' about his first year of teaching, the Barron's Algebra Regents review books, and is the co-author of the children's book 'The Girl Who Never Made Mistakes.' He earned a B.A. in Mathematics from Tufts University and M.S. in Computer Science from the University of Colorado. He has been a frequent presenter at national NCTM conferences with workshops on topics ranging from the history of mathematics, astronomy, paper folding, and most recently, the Rubik's Cube. At MƒA, he has facilitated courses on mathematics and science writing, the multicultural origins of mathematics, and Minkowskian Plane geometry.
Rubinstein continuously influences policymakers through his prolific blogging, debunking faulty statistics and exposing exaggerated claims. He has published articles and been referenced as an education policy expert in outlets such as the Washington Post, National Public Radio, and Convergence, the Mathematical Association of America's online journal. He does all this through a social justice lens, based on deeply held convictions and a passion for mathematics.
Rubinstein is being recognized for enriching the New York City teaching community in profound ways through his books, blogs, videos, and voice.
"I'm so lucky that I get to introduce students to ingenious math concepts for a living, concepts that are first and foremost clever, surprising, and thought provoking," said Rubinstein. "Though I have influenced many thousands of students over the years, the MƒA Muller Award is particularly meaningful for me since it recognizes the influence I've had on other teachers. I love to train teachers, to talk about teaching and mathematics, to write, blog, and even tweet about education. And when you influence other teachers, you also indirectly influence the students of those teachers, and can make a really significant impact." 
---
"These teachers perfectly represent MƒA's goals," said John Ewing, MƒA President. "They are masters of both their subject and their craft, and they use that mastery to influence the teaching profession in profound ways. We are enormously proud of their accomplishments."
MƒA also announced two runners-up for the award: high school mathematics teacher Kate Belin from Fannie Lou Hamer Freedom High School and high school chemistry teacher Michael Holmes from the High School of American Studies at Lehman College. Belin has been teaching for 14 years and has been an MƒA Master Teacher for 10. Holmes has been teaching for 16 years and has been an MƒA Master Teacher for 6. Runners-up remain eligible to be nominated for the award in future years.
An External Committee selected the finalists for the award by considering the nominees' contributions to the math or science teaching profession, including their ability to have a positive impact within their school community and drive change outside of their own classroom, leadership within the broader math or science community, and influence on inspiring other teachers to stay in the profession, as well as their personal work ethic and professional achievements. The MƒA Board of Directors then chose the two winners, one in math and one in science.
The External Committee is comprised of experts in mathematics and science education, including:
Sylvain Cappell, Professor of Mathematics, Courant Institute of Mathematical Sciences, NYU
Jeanne Garbarino, Director of Science Outreach, Rockefeller University
Po-Shen Loh, Professor of Mathematics, Carnegie Mellon University
Latasha Wright, Chief Scientist, BioBus
The MƒA Muller Award for Professional Influence in Education recognizes teachers who are respected, recognized, and who lead and learn both within the MƒA teacher community and within their profession. MƒA believes that teachers must be included in public discourse about educational policies, reforms, and initiatives that impact the profession of math and science teaching, as well as within their own school communities. Teachers who use their professional influence to engage and support others in the profession are an inspiration and warrant greater recognition.
About MƒA
At MƒA, we've created fellowships for accomplished mathematics and science teachers. Our model is based on the belief that collaboration, continued learning, and genuine respect enables teachers to grow professionally and provides long-term career satisfaction. This is a remarkable community of teachers who stay in the profession longer and define what teaching excellence means. These are teachers who inspire and motivate their colleagues. They change the lives of their students. Learn more at www.MathforAmerica.org.