In the News
New Algebra Curriculum Mandate Divides Educators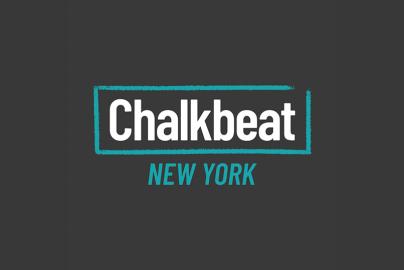 In a Chalkbeat New York story about Illustrative Math, the curriculum New York City officials began rolling out this year as part of an effort to improve and standardize the way algebra is taught across the city's more-than-400 high schools, MƒA Master Teacher Jason Ovalles talks about the pressure teachers feel without a set curriculum and why this shift may help students understand math better even if it doesn't show up in test scores. 
"In many cases, teachers feel pressure to return to what feel like safer approaches, like relying on rote practice and pausing grade-level instruction to focus on remediating basic skills like multiplication, multiple educators said.
Jason Ovalles, a math teacher at Chelsea Career and Technical Education High School and master teacher through the professional organization Math for America, knows that pressure well. He began his career as a middle school teacher in East New York without a set curriculum. He tried finding interesting problems and activities on his own, but was often "pulled back" into the way he was taught: 'Just tell them how it's supposed to be, so that they can copy what you did.'
Switching to Illustrative Math allowed him to keep up with grade-level math without alienating or discouraging his struggling students, Ovalles said. Proponents hope it can do the same thing citywide."