Worms in the Classroom
Workshop Spotlight | March 27, 2018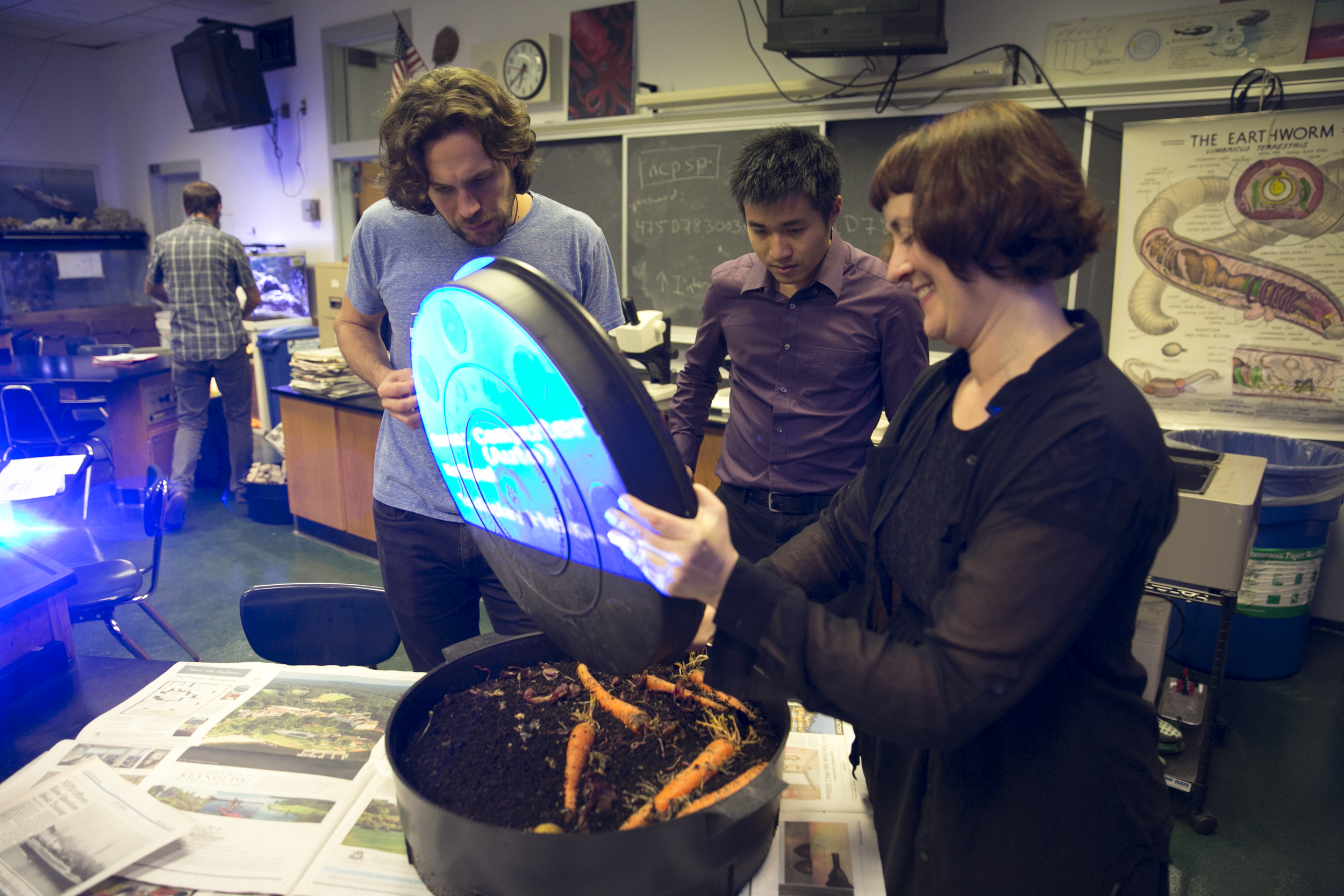 Notebooks. Pencil Sharpeners. Backpacks. You may likely find these items in any classroom you walk in to, but what about worms? In the single session workshop, "Worms in the Classroom," MƒA teachers learned how worm composting can set the stage for engaging, multidisciplinary classroom projects. Worm composting is using worms to recycle food waste into an organic garden soil known as vermicompost.
During the workshop, held at Stuyvesant High School in MƒA Master Teachers Aimee Hill and Stephen McClellan's classroom, MƒA teachers constructed their own worm bins and learned the ins and outs of worm composting. "Teachers can use the compost to grow seedlings for plants at their schools," said Hill, a co-facilitator of the workshop. "The bins are a great way to demonstrate aspects of ecology to students."
The course highlighted information on where worms live in the wild, what conditions are needed to keep them alive in the compost bin, and what else can be done with worm compost. Having worms in the classroom can be useful to teachers of all subjects and grade levels – not just biology – by integrating lesson plans focused on worm anatomy and habits, or math ratios, measurements, and averages.
"Worms in the Classroom" is one of the many courses our teachers curate and lead themselves. At MƒA, we trust teachers to know what they need to grow as professionals. We empower them to take advantage of opportunities that make their professional lives richer and more rewarding.