Workshop Spotlight: Arduinos
Workshop Spotlight | January 28, 2017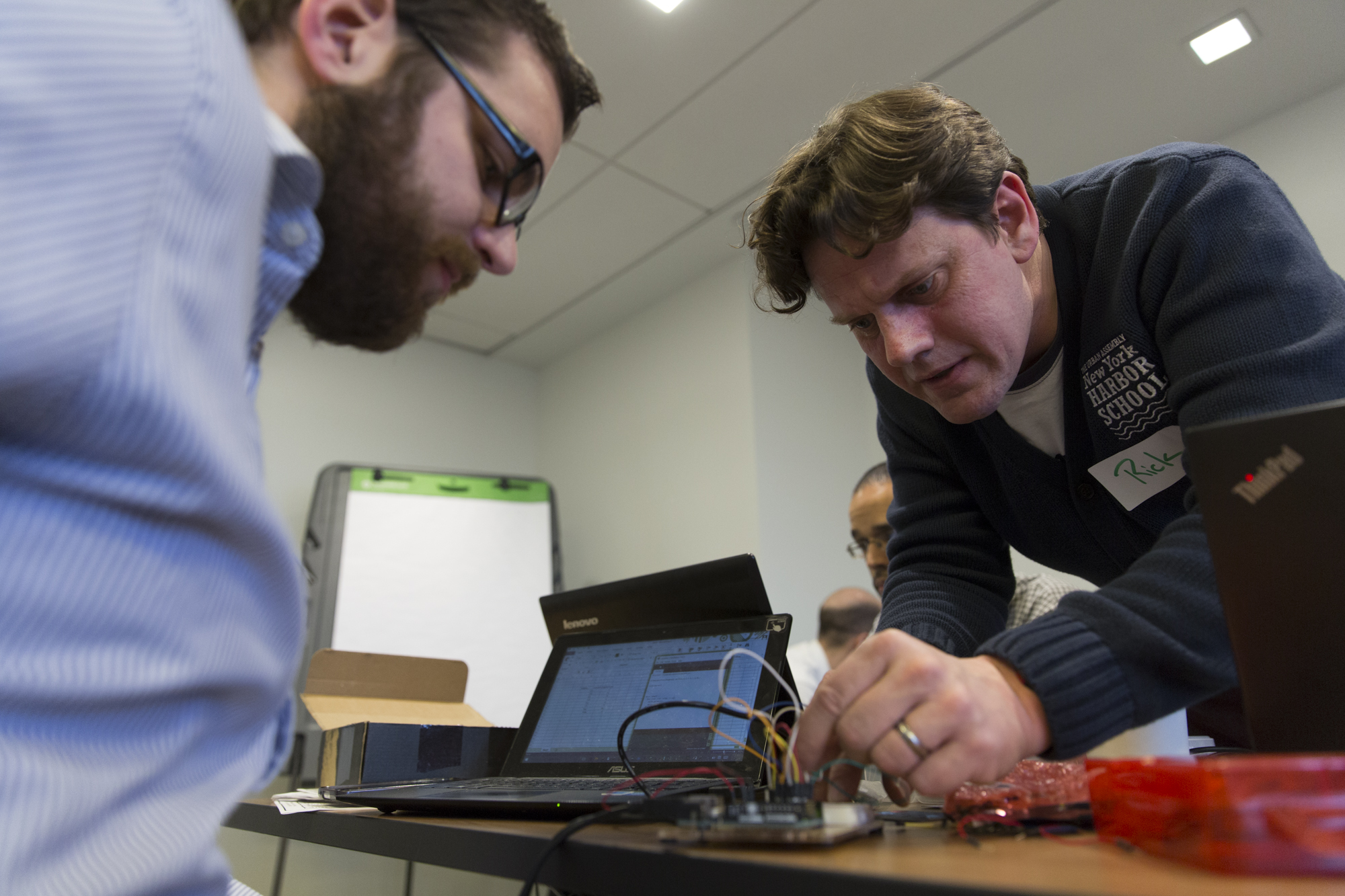 Arduino is an open-source electronics platform based on flexible, easy-to-use hardware and software, and a number of teachers have begun to incorporate them into their STEM curriculums. This past fall/winter, the MƒA Arduinos Professional Learning Team (PLT) brought together MƒA teachers to explore new capabilities for Arduinos in their classroom.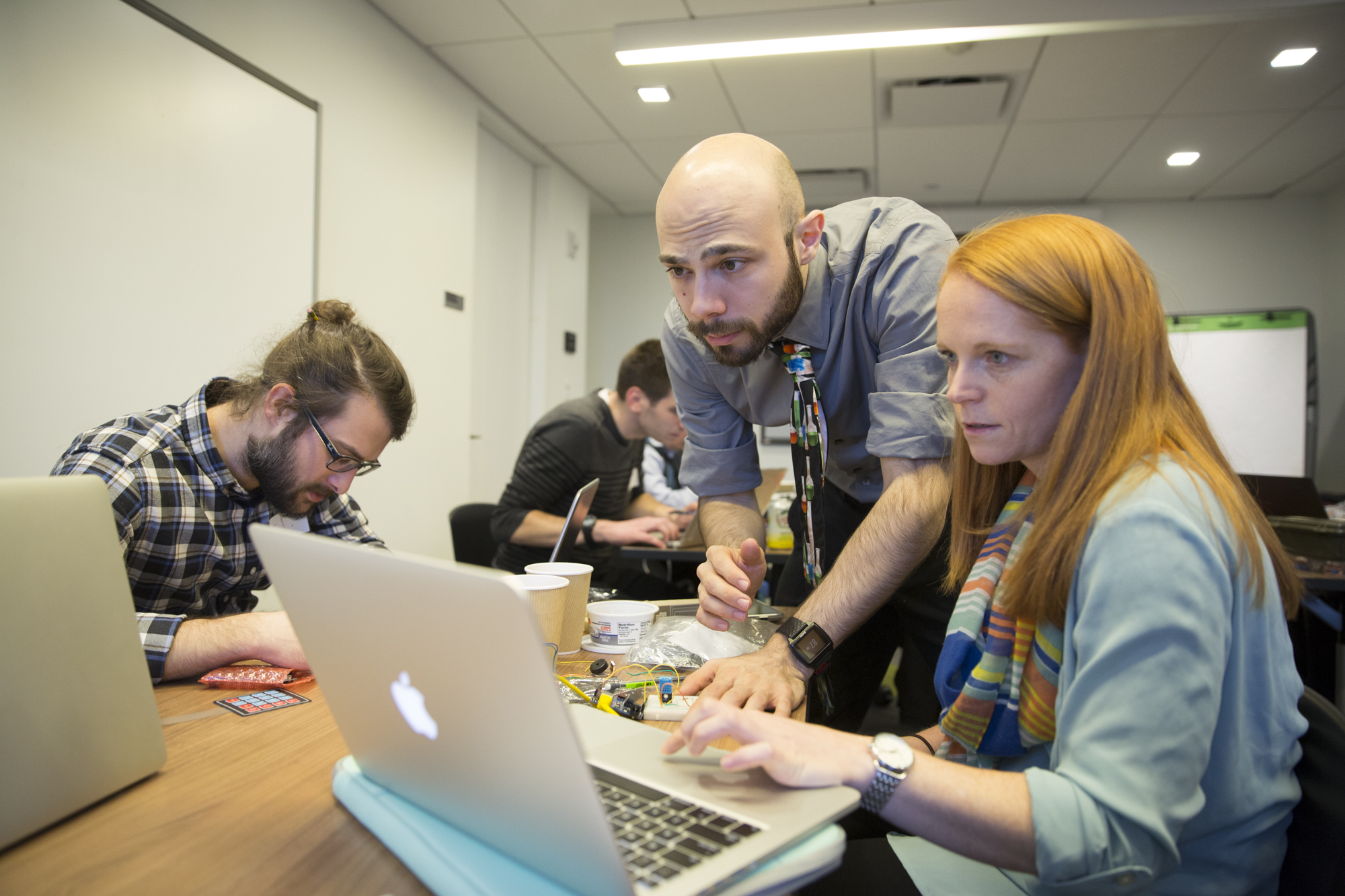 The workshop was led by MƒA Master Teachers Mike Zitolo (pictured right, standing) and Joel Bianchi; participants explored various Arduino capabilities through project-based activities, including wireless communication, camera image processing, and data-logging. MƒA teachers from any discipline – not solely computer science – were welcomed and encouraged to join the PLT to see how they can make their classrooms and projects "smarter."

Zitolo highlighted what teachers gained from this workshop. He said, "I think it's really awesome that teachers are going to develop their own coding skills, their familiarity with circuits, and their familiarity with robots. It's a great opportunity for them to grow as lovers of STEM and remember what it's like to learn something new."

The Arduinos PLT is just one of the many workshop offerings at MƒA that is computer science and technology-focused and allows teachers to meet together monthly to deeply explore problems of practice and focus on their content area. Take a look at MƒA's course catalog, and filter to see all of MƒA's computer science and technology workshop offerings.