Wednesdays at MƒA
Workshop Spotlight | August 26, 2020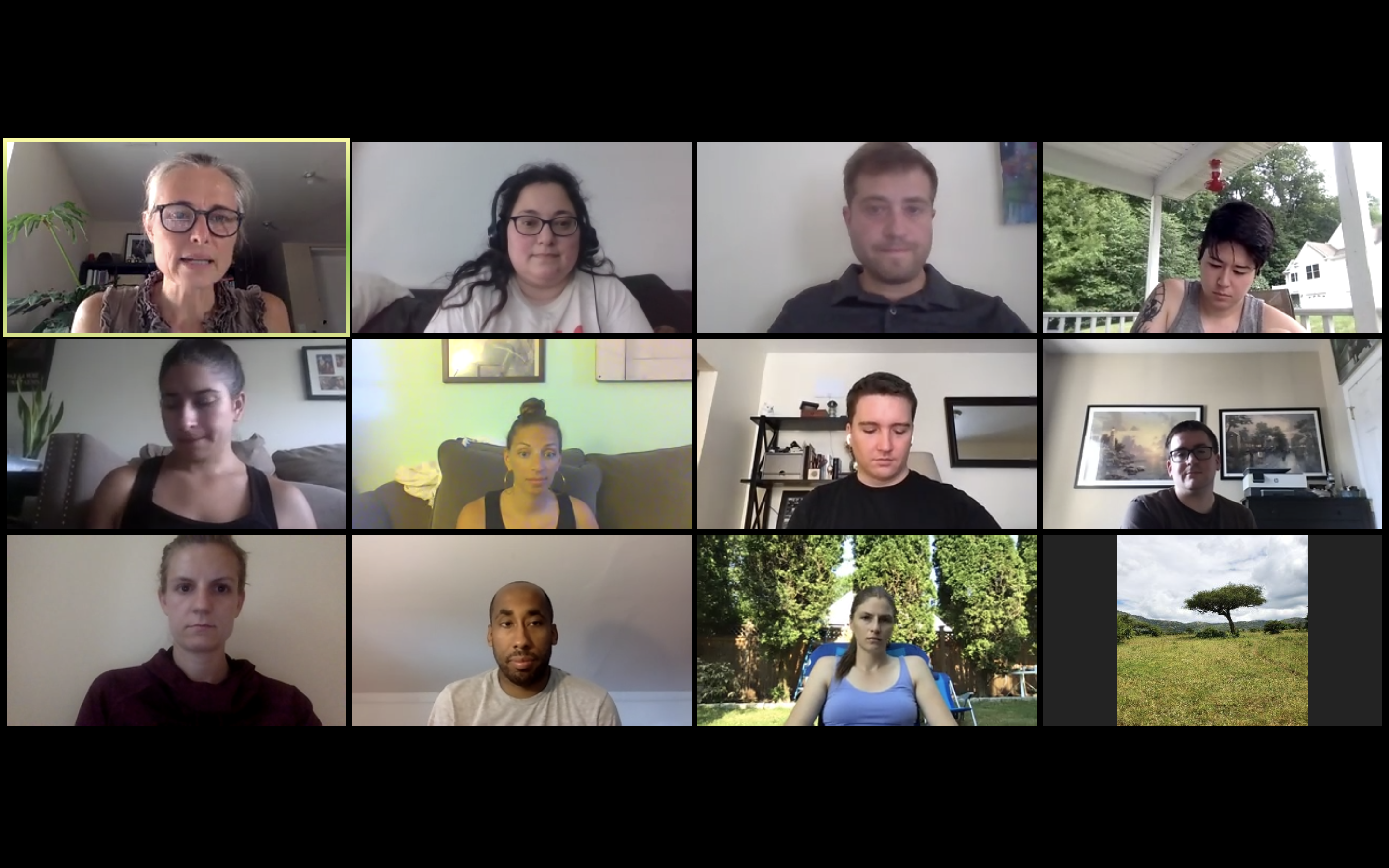 This summer, we launched Wednesdays at MƒA – a virtual workshop series offered each Wednesday throughout July and August – with the goal of bringing community to our teachers during this time of social distancing. 
This new summer programming was designed to keep teachers in touch with one another and to find new ways to think critically about their profession during these unprecedented times. The courses – conceptualized and led by MƒA teachers, staff, and other field experts – focused on a range of topics, including back to school preparation, virtual learning dos and don'ts, equity-focused conversations, as well as social activities like cooking and yoga. 
"The fear, worry, and uncertainty of what the fall school year will look like is a lot to process on your own. The MƒA community is always something I've appreciated, but this summer it feels especially essential to have people to connect to and work through these feelings with," shared MƒA Master Teacher Sara Heymont (New Design High School), who participated in the "Getting Ready for Fall: Welcoming Students Back with Trauma Enforced Practices" course. 
This six-part MƒA course provided a space for teachers to speak candidly about the COVID-19 pandemic and the national movement for racial justice. With a heavy focus on social-emotional learning, mindfulness practices, self and collective care, and restorative framing and healing practices, teachers collaborated on how to best support students as they return to physical or virtual classrooms this fall. 
"I had the idea of incorporating mindfulness in the classroom, but these sessions have given me a different perspective," added Leton Hall (Pelham Gardens Middle School), MƒA Master Teacher, who also participated in the course. "I learned new kinesthetic ways of enacting mindfulness with my students aside from the 'close your eyes and visualize' strategy."
Similarly, MƒA teachers explored how to talk about racism in the "I Cannot Be Silent: Black Lives Matter" course facilitated by MƒA Early Career Teacher Shanay McNair (Frederick Douglas Academy). 
"Many of our own students participated in the recent protests or took to social media to express their outrage, so I knew this was something MƒA teachers needed to think about before returning to their classrooms and schools this fall," shared Shanay. She encouraged teachers to engage in hard conversations about race, equity, and the Black Lives Matter movement and also led participants in discussions on equity by sharing meaningful videos and talking points, which helped guide conversations and promote self-reflection.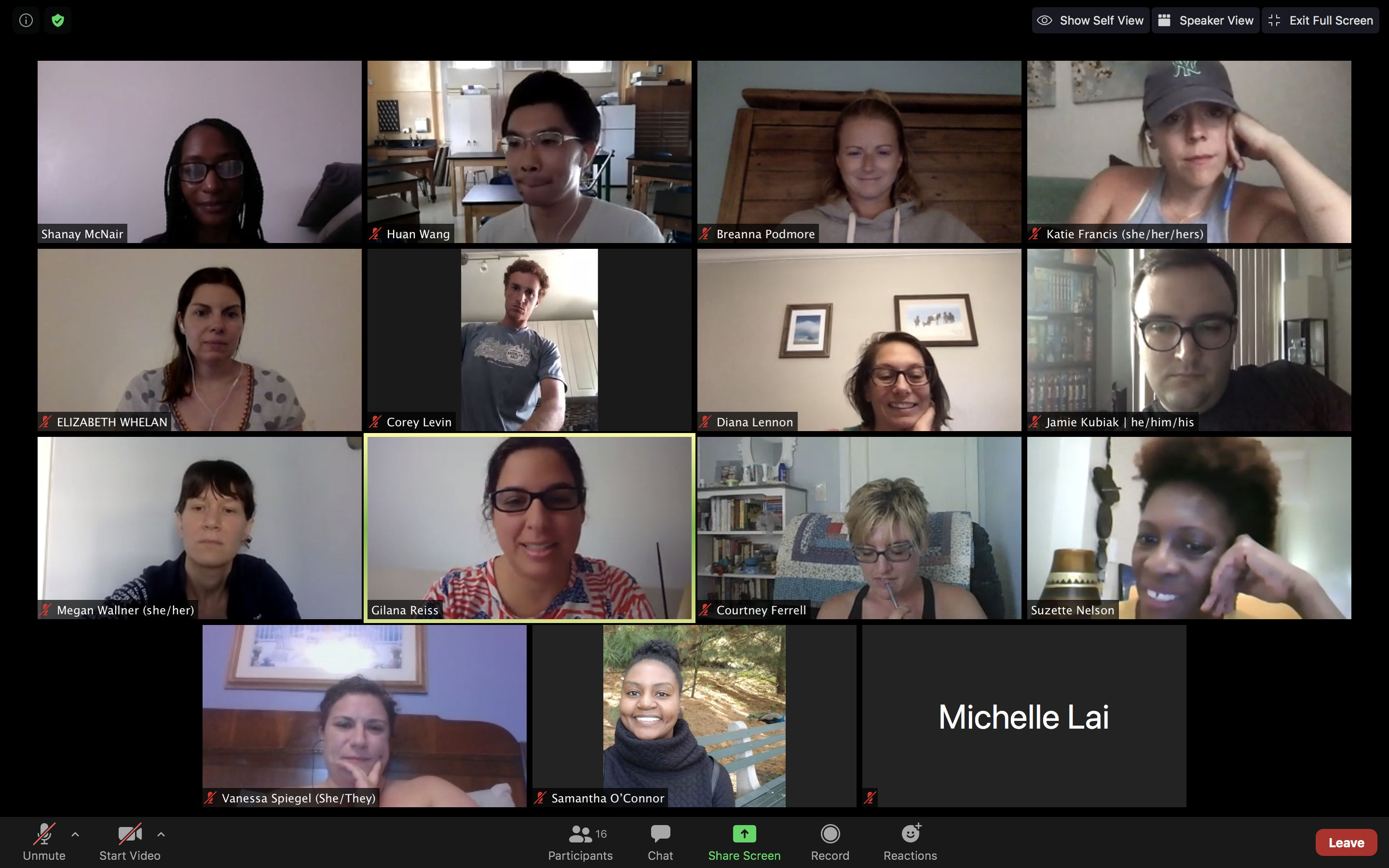 "Opportunities to participate in courses like these provide important reminders to educators, especially white educators, of the responsibility to strengthen their understanding of the Black Lives Matter movement and 'show up' as we move forward," added MƒA Master Teacher Katie Francis. "The work can't end when these virtual meetings are over."
To learn more about MƒA's virtual PD opportunities, check out the MƒA Fall 2020 Course Catalog.