Two NYC Teachers Named Winners of MƒA Muller Award for Professional Influence in Education
Press Releases | May 31, 2018
$20,000 Awarded to Each Public School STEM Teacher at Upcoming Ceremony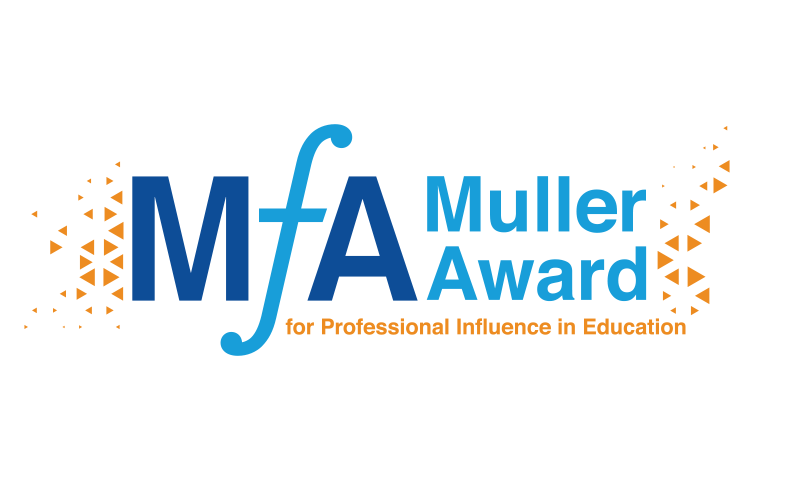 NEW YORK, NY, May 31, 2018 – Math for America (MƒA) today announced that physics teacher Seth Guiñals-Kupperman and mathematics teacher Patrick Honner have each been awarded the 2018 MƒA Muller Award for Professional Influence in Education. This is a new honor given to two New York City public school teachers who, during their tenure as an MƒA Master Teacher, have influenced the teaching profession in exceptional ways.
Guiñals-Kupperman and Honner will each be awarded $20,000 during a ceremony on Tuesday, June 5, 2018 at 5:30 p.m. at the Simons Foundation, 160 Fifth Avenue, 2nd Floor Auditorium, NYC.
In addition, $5,000 will be awarded to the school or organization of each nominator. Guiñals-Kupperman was nominated by Fernand Brunschwig, President of STEMteachersNYC, and Honner was nominated by Eric Smith, Assistant Principal at Brooklyn Technical High School.
These awards are made possible by financial support from MƒA Board Member Peter Muller and his family through their Dancing Tides Foundation. "The MƒA community is made up of remarkable teachers who are the best at what they do," said Muller. "My family and I are thrilled to recognize Seth and Patrick for their impact on the profession. Our hope is that this award will not only raise the professional and personal profiles of Seth and Patrick, but further MƒA's mission of influencing public dialogue about all teachers and the teaching profession."
2018 MƒA Muller Award for Professional Influence in Education Winners
Seth Guiñals-Kupperman, 5-Year MƒA Master Teacher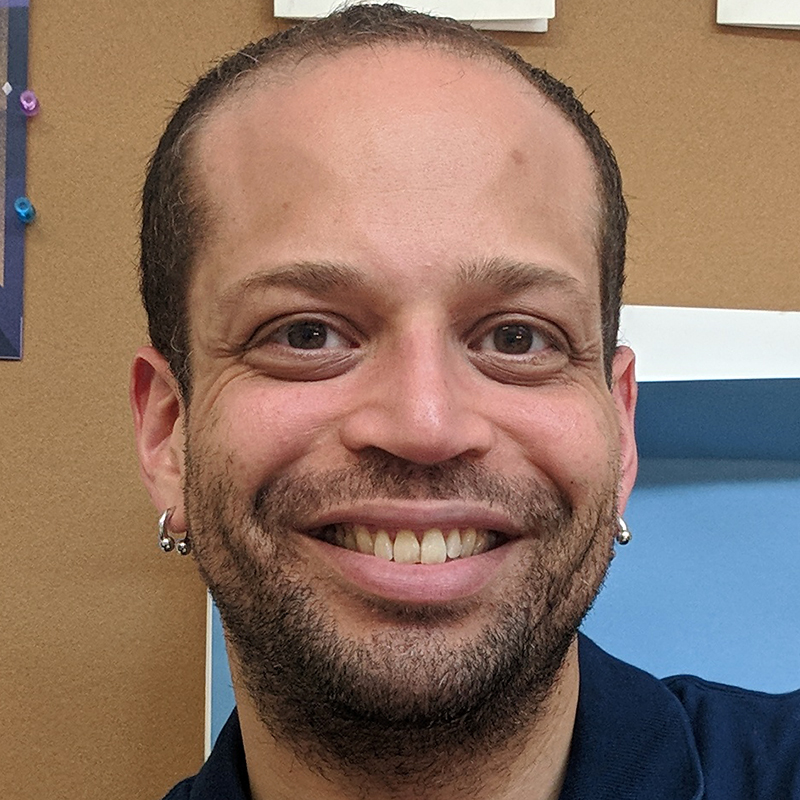 Seth Guiñals-Kupperman has taught high school physics in the New York City Public Schools for 15 years, including the last three at The Brooklyn Latin School. In 2010 Seth became one of only a handful of Nationally Board Certified Teachers of Physics in the NYC area. Seth earned a B.S. in Physics and a B.S. in Linguistics & Philosophy from MIT and an M.A. in Science Education from the City College of New York. Seth is a founder and active board member of STEMteachersNYC, a nonprofit that cultivates excellence in STEM teaching through innovative, teacher-led professional development. He is a recipient of the 2017 UFT Excellence in Education Award and was named to the 2018-19 cohort of the 100Kin10 Teacher Forum. He has presented at conferences such as NY Teachers Summit, SCONYC, STANYS, and NSTA. At MƒA Seth has facilitated workshops on modeling instruction, National Board Certification, and understanding energy through graphical representation. He also serves as a mentor and advisor to MƒA Early Career Teachers of science and is a part of the New York State Master Teacher Program.
Seth works with teachers from a variety of communities and settings on curriculum, pedagogy, and instruction and is regarded by his own past teachers and mentors, as well as his current students and colleagues, as a leader in science education with a natural talent to build and nurture connections between people. Seth Guiñals-Kupperman is being recognized for his outsized influence on physics education across New York City.
"I'm deeply honored to receive the Muller Award, representing my commitment and drive for constant reflection and improvement within the profession," said Guiñals-Kupperman. "I take science education seriously as a career, an art, and a life's work, and I am passionate about the role of teachers in advancing science teaching in New York City and beyond. I am grateful to be a part of a thriving community of teachers, intent on evolving the craft for the benefit of the next generation of learners."
Patrick Honner, 12-Year MƒA Master Teacher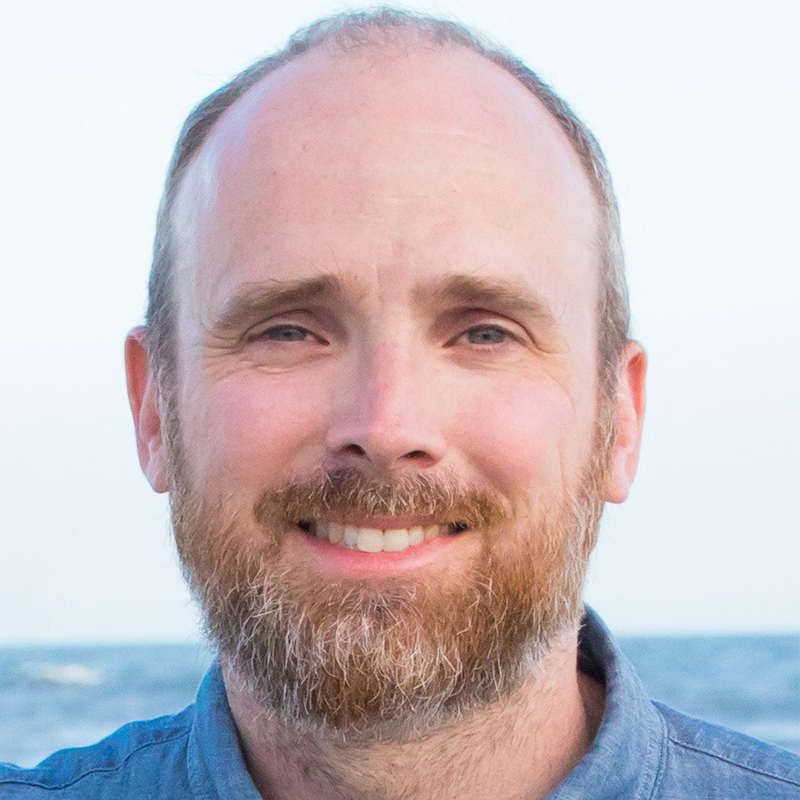 Patrick Honner has taught mathematics for nearly 20 years, with the past 11 years spent at Brooklyn Technical High School. He is part of a 40-person department where he establishes professional learning opportunities, develops curriculum, mentors, and plans department-wide instruction. Honner earned his B.S. in Mathematics and B.A. in Philosophy from Wayne State University, M.A. in Mathematics from the University of Wisconsin, and M.A. in Secondary Mathematics Education from the City College of New York. Honner was a recipient of the 2010 Sloan Award for Excellence in Teaching Science and Mathematics, the 2013 Presidential Award for Excellence in Mathematics and Science Teaching, and the 2016 Empire State Excellence in Teaching Award. Honner regularly writes about teaching and mathematics on his own blog and in Quanta Magazine and the New York Times Learning Network, as well as presents at conferences, such as NCTM, The World Science Festival, and TEDxNYED. At MƒA Honner leads content-focused courses on mathematics and computer science, teaching technologies like Desmos and Scratch, and writing and creating in math class. He consistently represents the organization as a keynote speaker, presenter, panelist, and storyteller at various MƒA events.
Throughout his career Honner has tirelessly advocated for the teaching profession. Honner is described as a model teacher whose influence extends beyond the walls of his school, highlighted by a devotion to his craft that is second to none. Honner is being recognized for his positive impact on the teaching profession throughout NYC, within MƒA, and on a national platform.
"Nothing's more important than the work I do with our students, but I also strive to have an impact on math teaching beyond the classroom." said Honner. "I feel extremely fortunate that my influence on the profession has been recognized with the MƒA Muller Award. We must do more to recognize and reward teacher leadership, and to elevate the voices of teachers so that we can advocate for our students, our schools, and our profession."
An External Committee selected the finalists for the award by considering the nominees' contributions to the math or science teaching profession, including their ability to have a positive impact within their school community and drive change outside of their own classroom, leadership within the broader math or science community, and influence on inspiring other teachers to stay in the profession, as well as their personal work ethic and professional achievements. The MƒA Board of Directors then chose the two winners, one in math and one in science.
The External Committee is comprised of experts in mathematics and science education, including:
Sylvain Cappell, Professor of Mathematics, Courant Institute of Mathematical Sciences, NYU
Jeanne Garbarino, Director of Science Outreach, Rockefeller University
Thomas Lin, Editor in Chief, Quanta Magazine
Po-Shen Loh, Professor of Mathematics, Carnegie Mellon University
Latasha Wright, Chief Scientist, BioBus
The MƒA Muller Award for Professional Influence in Education recognizes teachers who are respected, recognized, and who lead and learn both within the MƒA teacher community and within their profession. MƒA believes that teachers must be included in public discourse about educational policies, reforms, and initiatives that impact the profession of math and science teaching, as well as within their own school communities. Teachers who use their professional influence to engage and support others in the profession are an inspiration and warrant greater recognition.
About MƒA
At MƒA, we've created fellowships for accomplished mathematics and science teachers. Our model is based on the belief that collaboration, continued learning, and genuine respect enables teachers to grow professionally and provides long-term career satisfaction. This is a remarkable community of teachers who stay in the profession longer and define what teaching excellence means. These are teachers who inspire and motivate their colleagues. They change the lives of their students. Learn more at www.MathforAmerica.org.