Thank-A-Teacher 2022
In the News | May 6, 2022
It has been another incredibly challenging year for teachers. This Teacher Appreciation Week, and every week, we're grateful for our community of MƒA teachers who continue to shape the future of teaching and learning in extraordinary ways. 
MƒA celebrated Teacher Appreciation Week with our #MfAThankATeacher campaign, a week of highlighting messages of appreciation to MƒA teachers from fellow MƒA teachers on our social media accounts. Over 230 heartfelt notes were submitted by MƒA teachers this year. Take a look at a few of them below: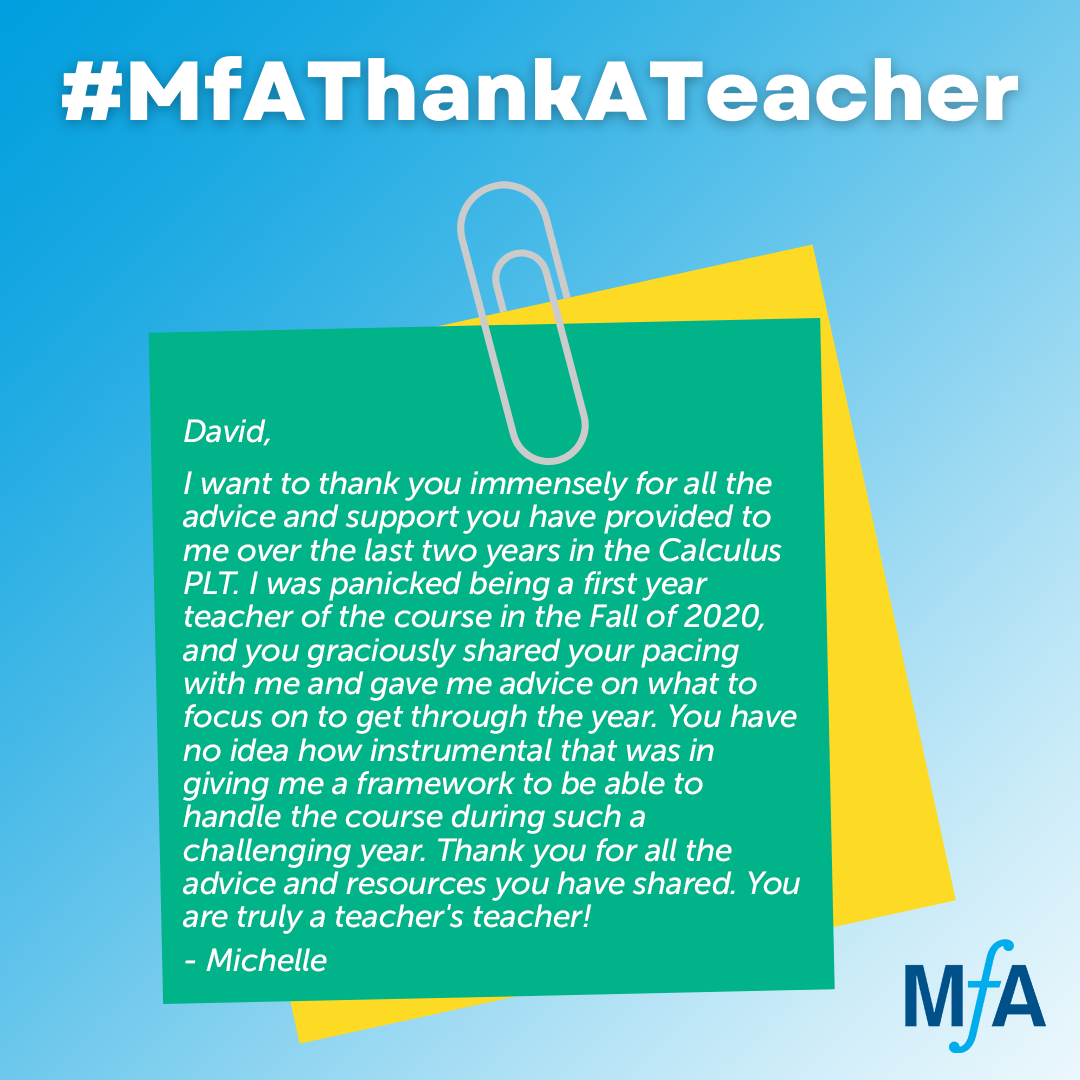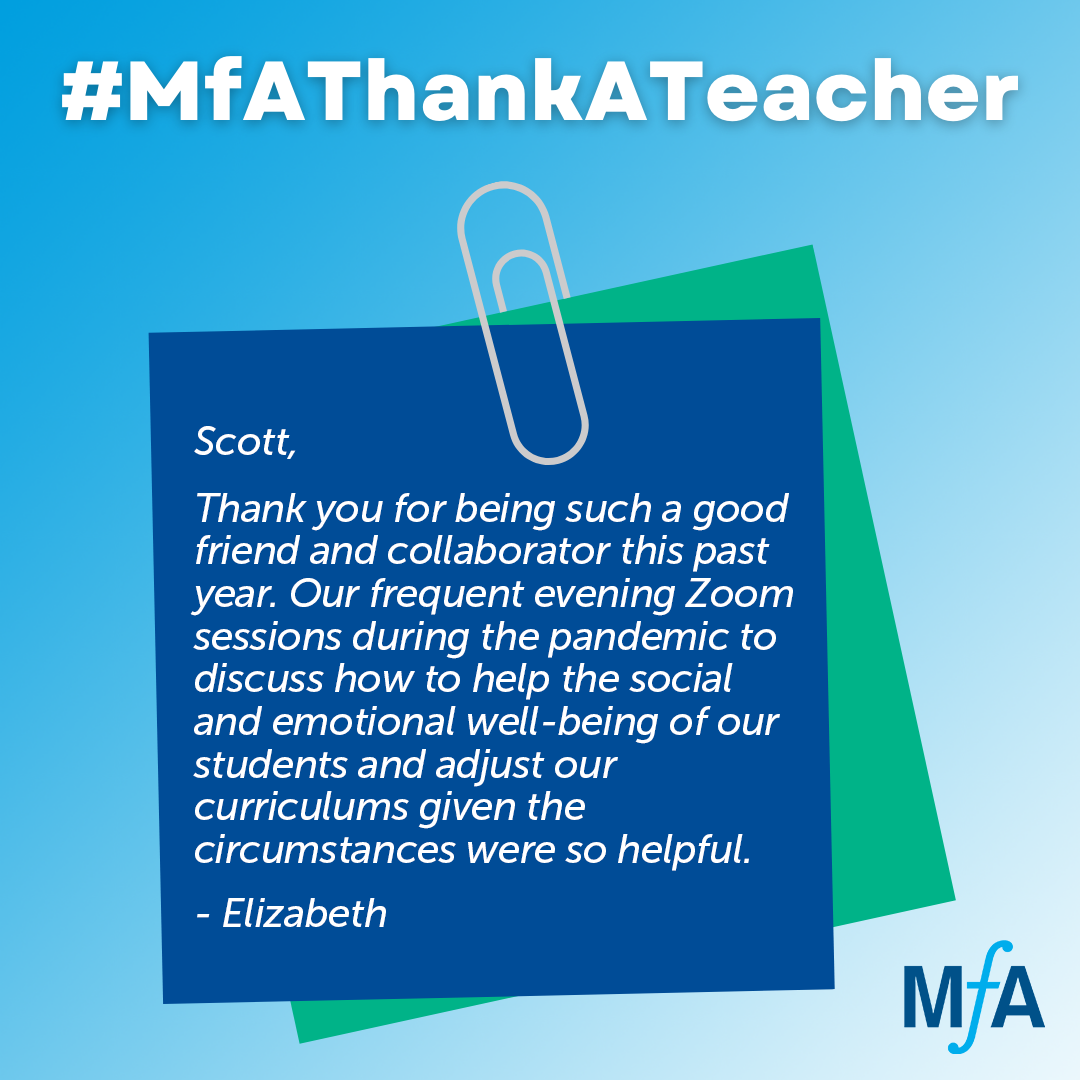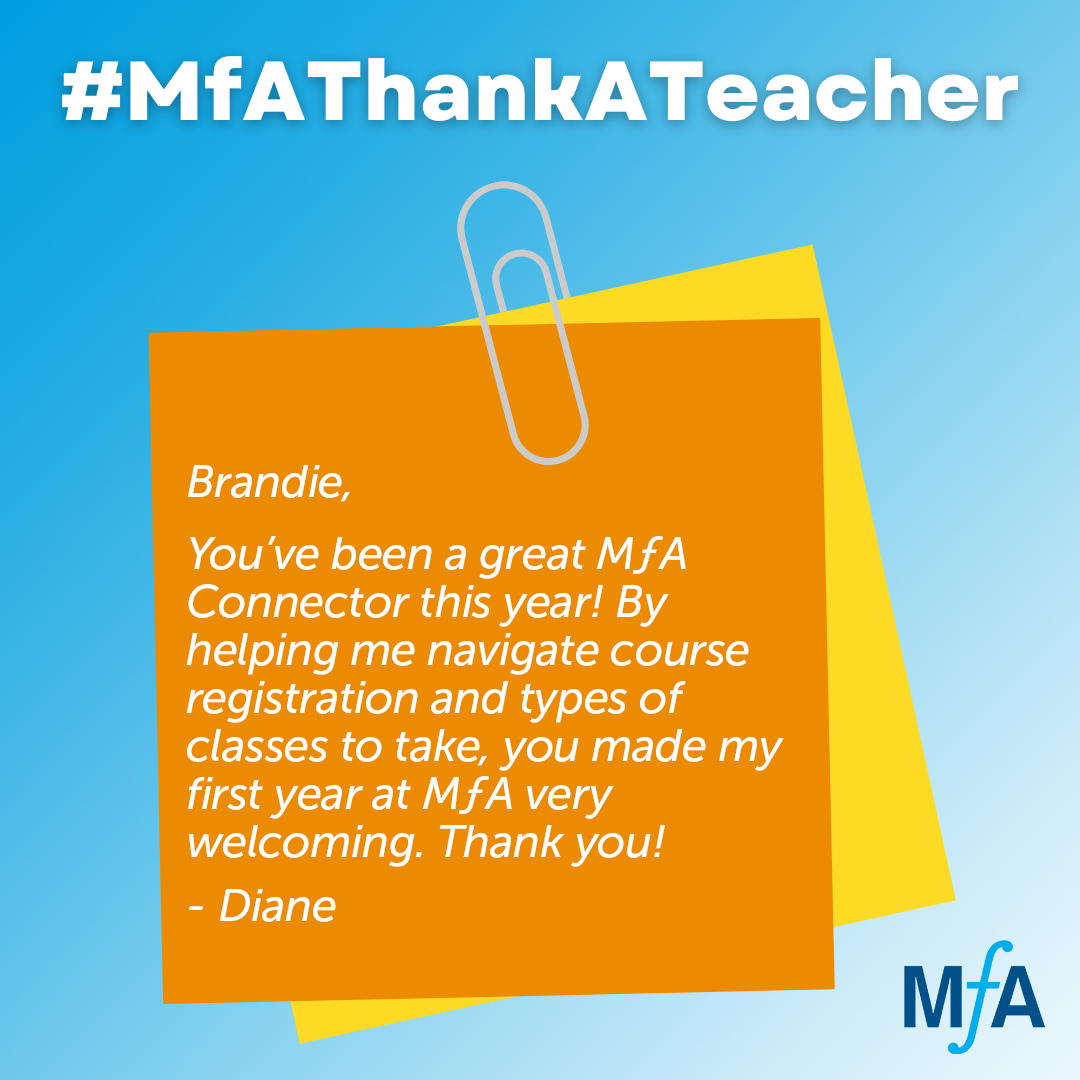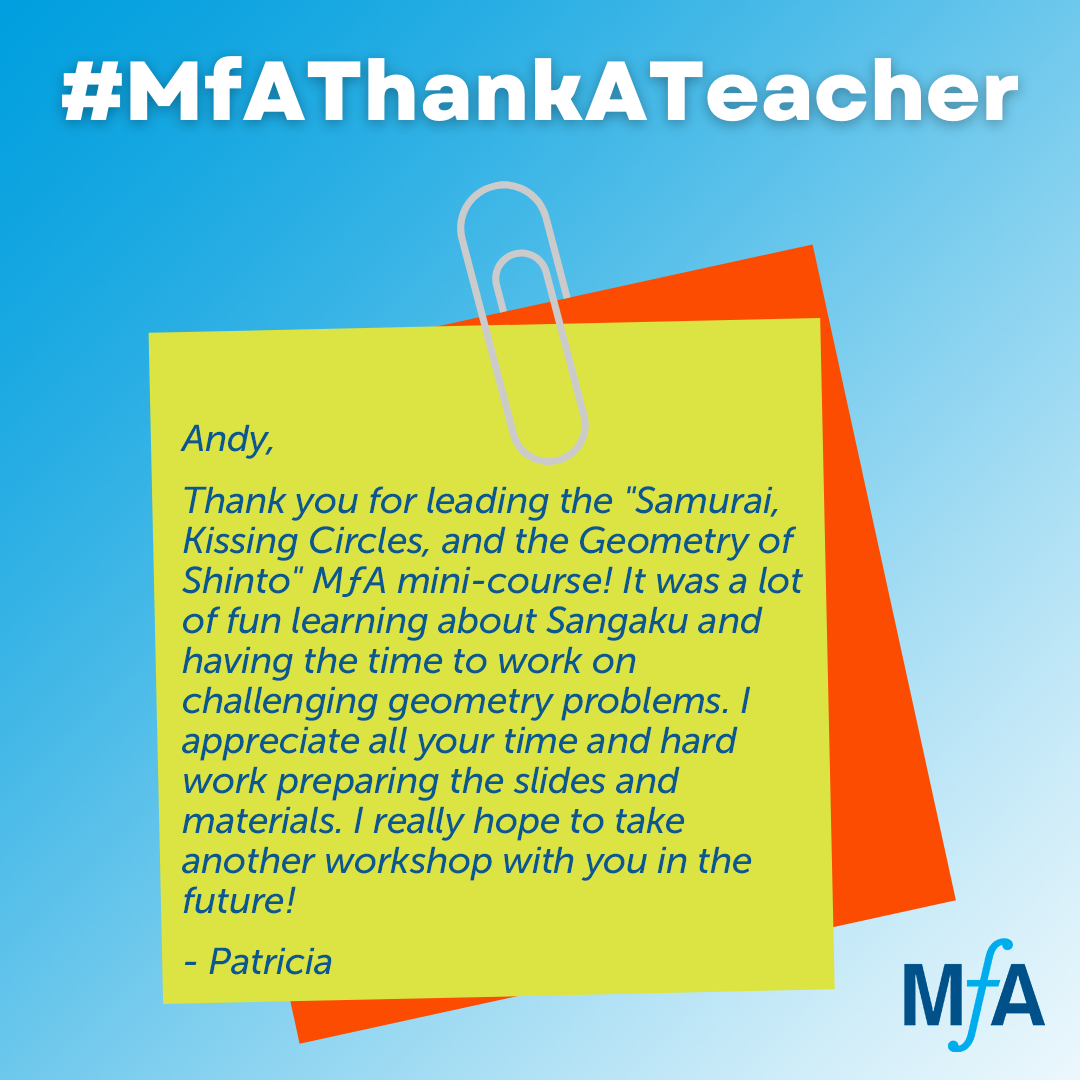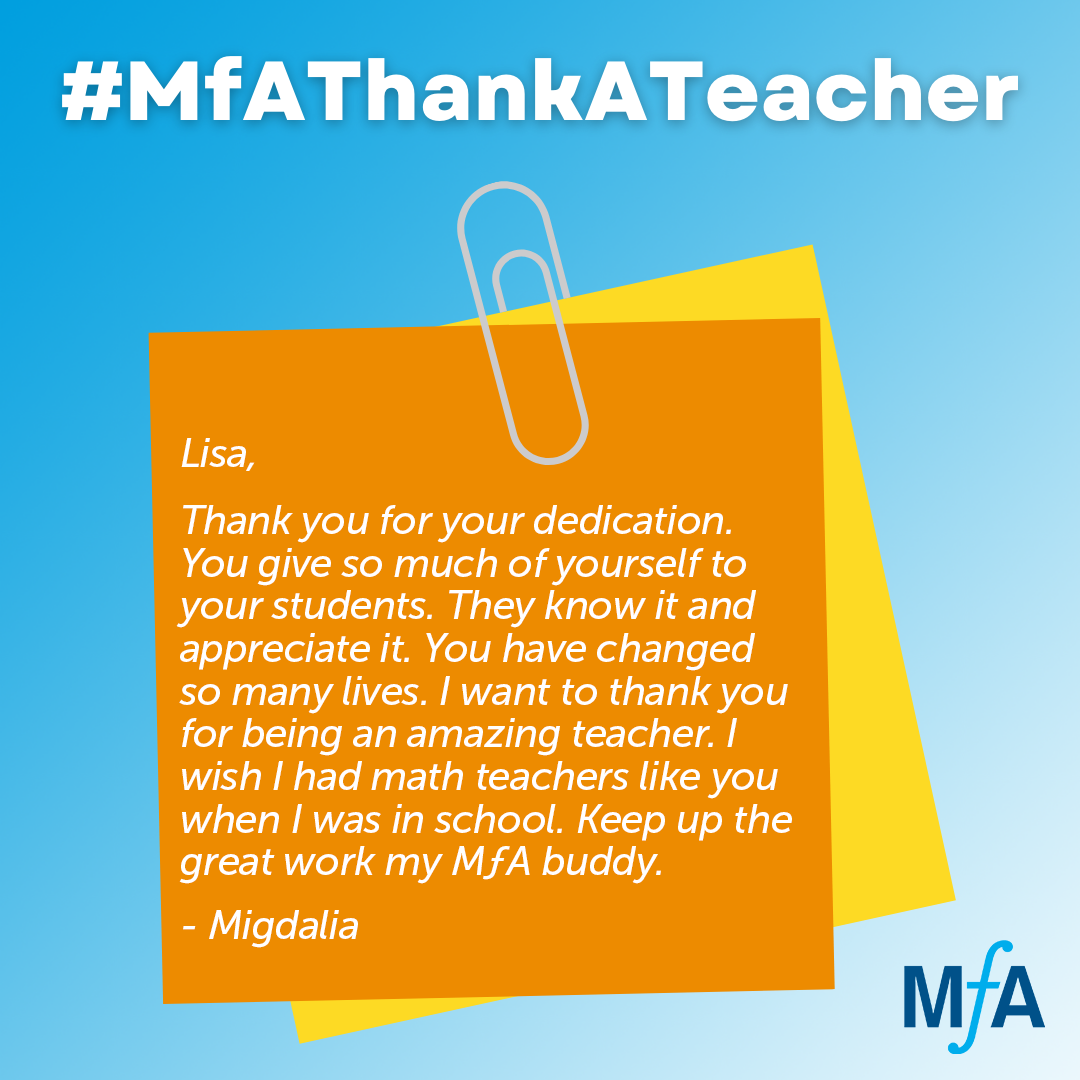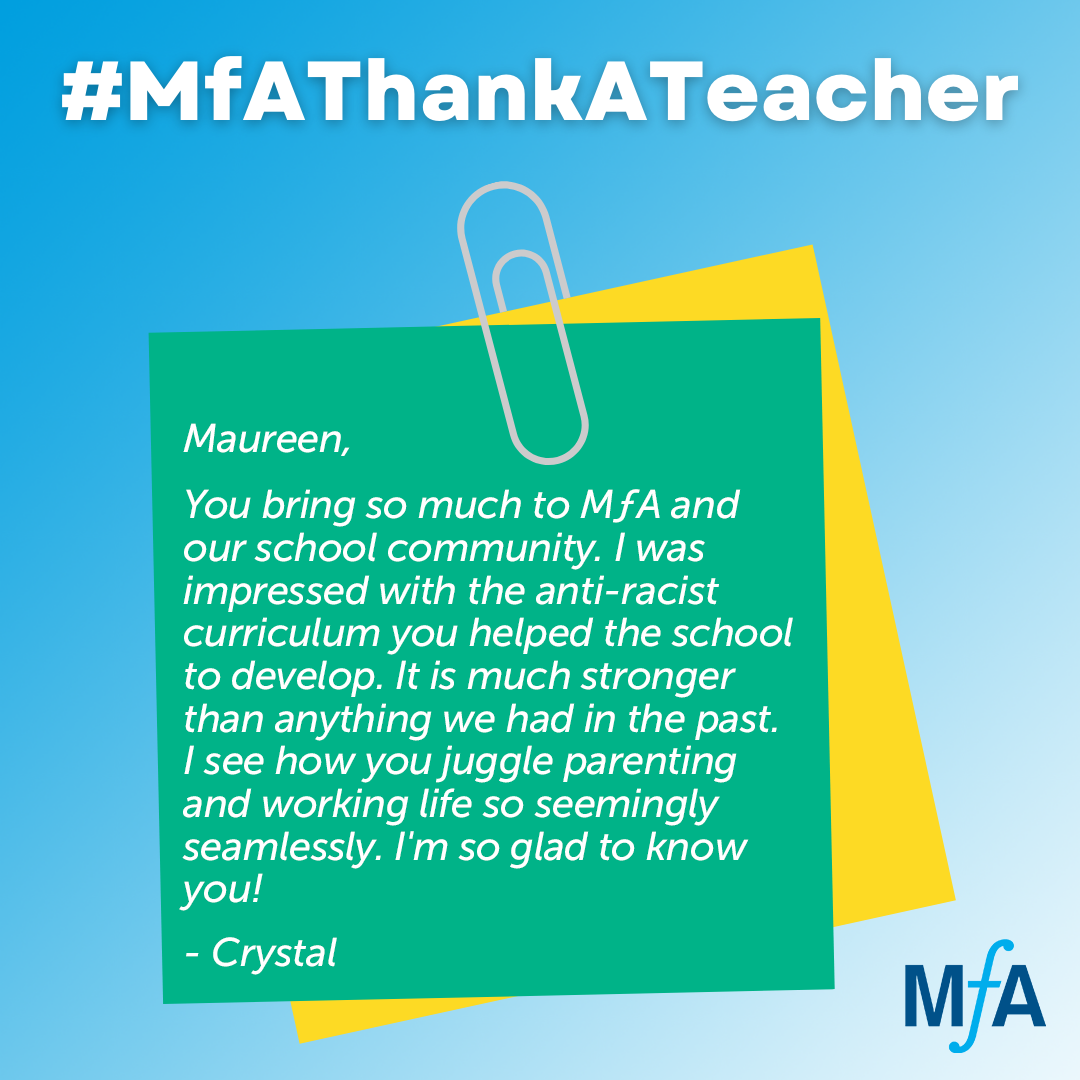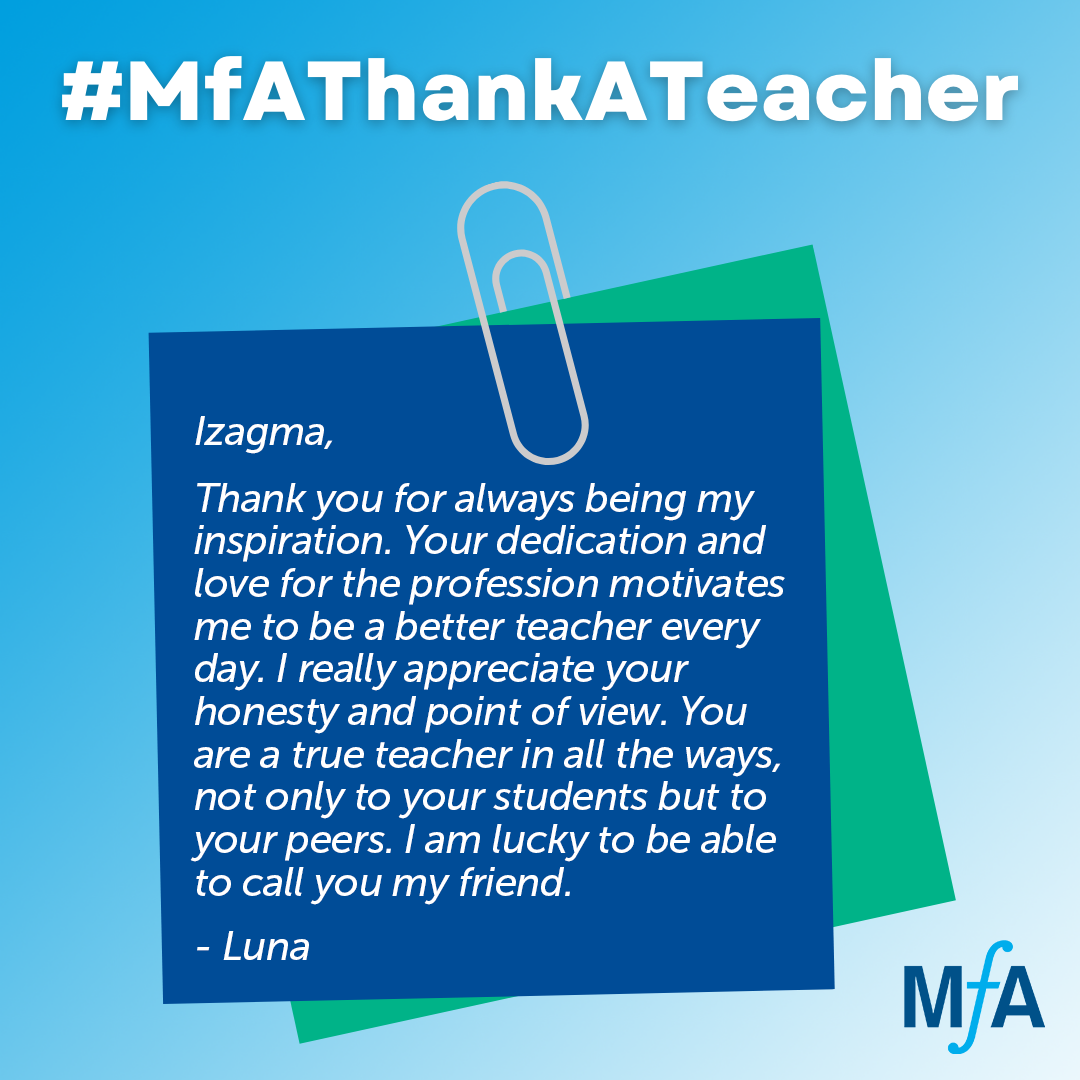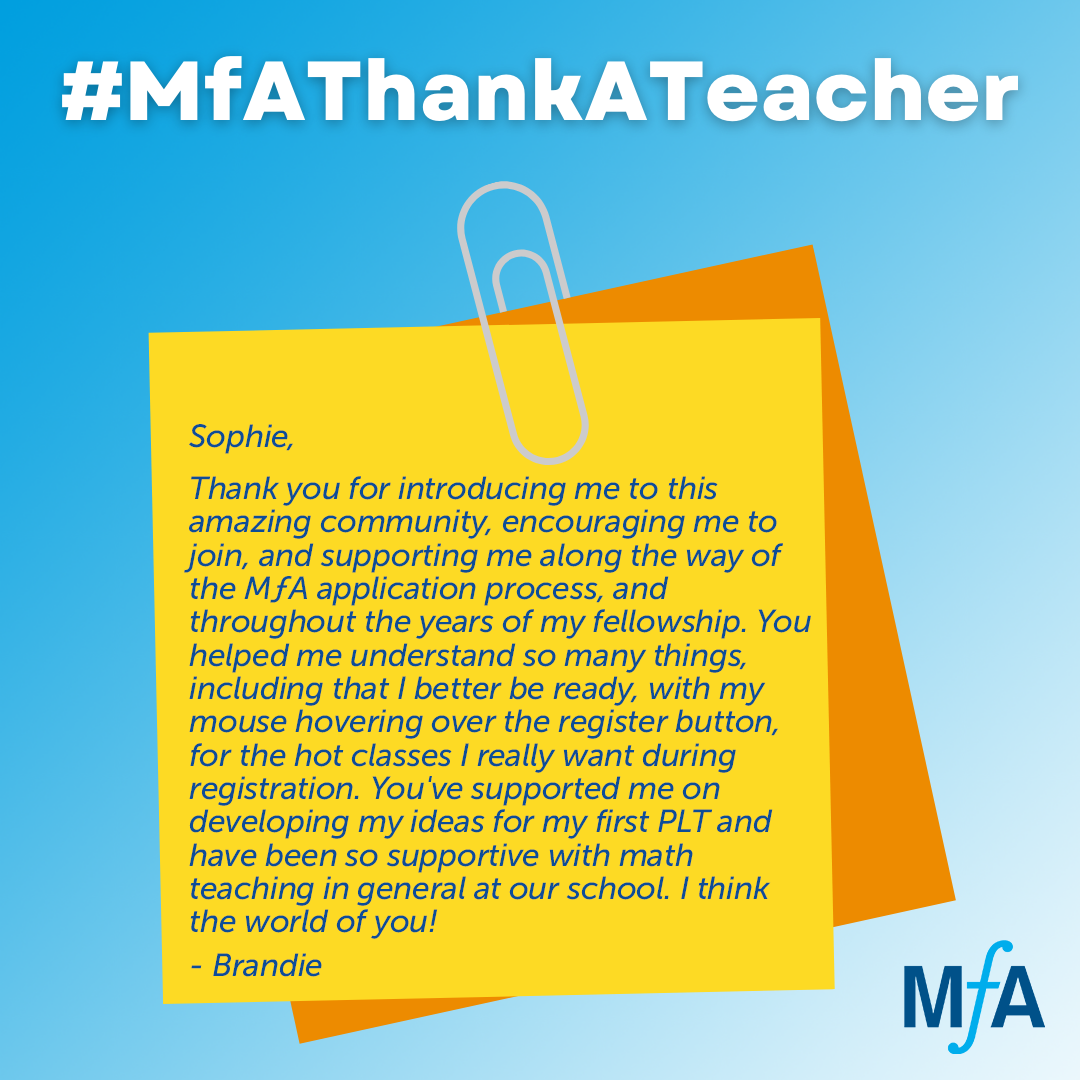 Find more highlights from our Thank-A-Teacher campaign on our Instagram and Twitter pages with #MfAThankATeacher.