Puzzles, Play, and Problem-Solving: Breakout EDU in the STEM Classroom
Workshop Spotlight | February 28, 2020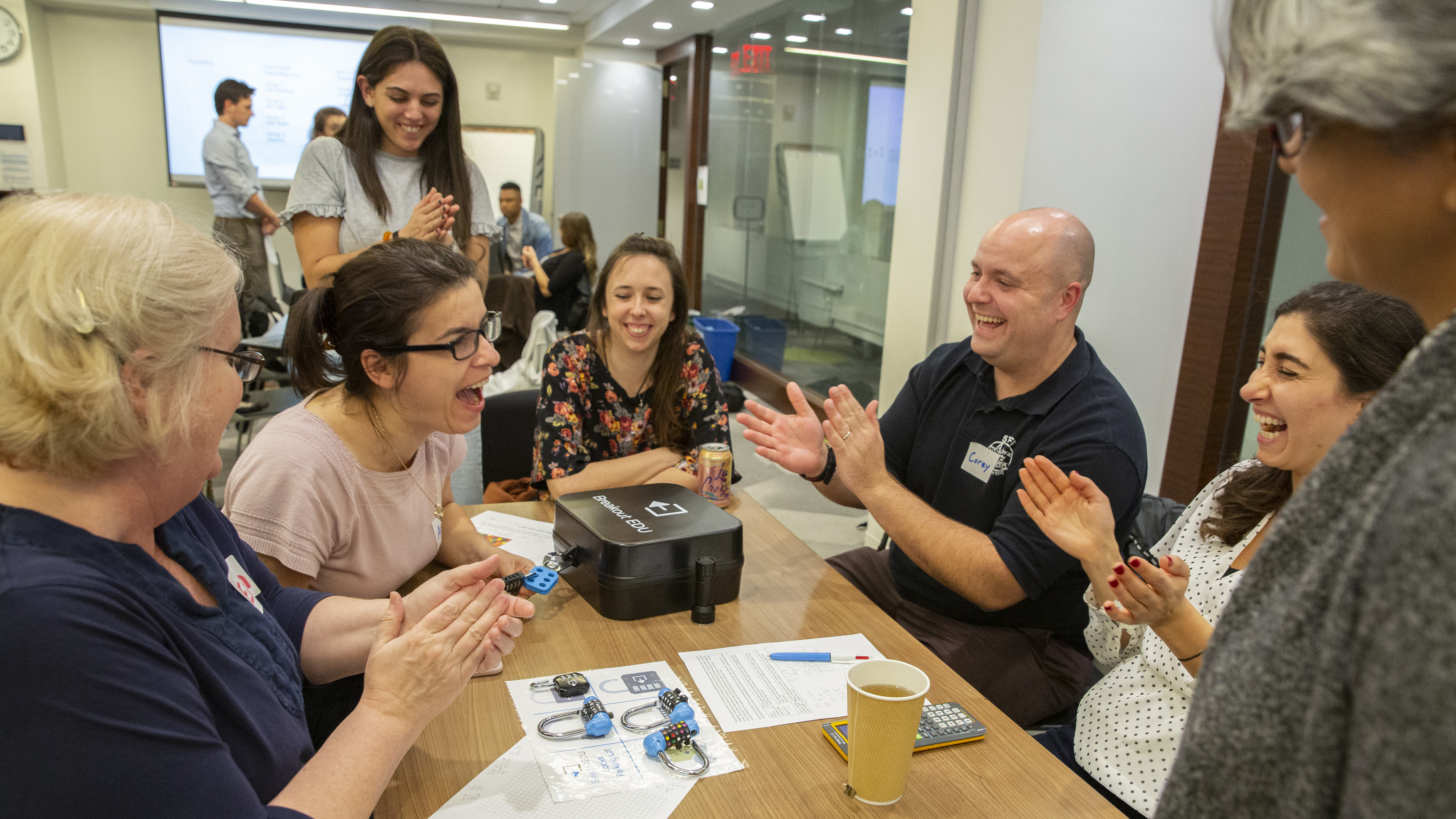 Real-time adventure games and puzzles, like escape rooms, have soared in popularity by combining collaboration, problem-solving, and reward to create dynamic group experiences. At MƒA, teachers wondered if they could develop similar opportunities for their students, challenging them to extend their mathematics and science content knowledge. That's where Breakout EDU puzzles come in to play.
In the MƒA mini-course "Puzzles, Play, and Problem Solving: Breakout EDU in the STEM Classroom," MƒA teachers explored play-based learning and used the design process to brainstorm, prototype, test, and share a Breakout EDU puzzle. They built their own escape room experiences with Breakout EDU kits containing different sized boxes, UV pens and flashlights, and several types of locks. "Well designed learning games can feel like magic," said Kate Litman, MƒA Master Teacher and course co-facilitator. "Many teachers see the intrinsic value of 'play' in the classroom, and here, we were able to create and eventually test out our own games to reinforce curricula."
Experiences like escape rooms can be memorable for students, providing a different way of learning that feels personal. Emily Hart, MƒA Master Teacher and course co-facilitator, remembers her favorite learning as a student always came from methods that didn't involve memorization, but rather problem-solving. "Kids love learning by doing," said Emily. "The act of exploration gives students the power to show understanding in their own unique way, and being supported by other students makes them excited and confident about solving tough problems."
Learn more about our PD programs here.