The Next Generation of Science Education Means More Doing
In the News | October 11, 2017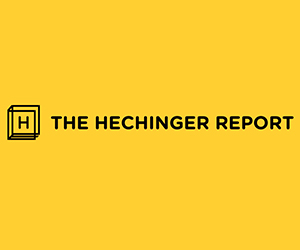 The Hechinger Report recently visited MƒA Master Teacher Vielca Anglin's classroom, highlighting her teaching of the Next Generation Science Standards in a new feature story. Reporter Tara García Mathewson spoke with Vielca and MƒA Executive Director Megan Roberts to learn more about how teachers are seeking new ways to implement the standards in their classrooms, enabling students to learn science by doing. Here are some highlights from the piece:
Anglin is asking students to think and act like scientists and engineers.
"That's what (my) class is about," Anglin said. "Getting students to understand that they're designers, that they're engineers, and they can be a part of these real-world issues and real-world problems that are coming up."
[…]
Megan Roberts, executive director of MƒA, a master teacher fellowship program for teachers of math and science in New York City, served as an advisor during the creation of the Next Generation Science Standards. A former middle school science teacher herself, Roberts said the standards create much-needed continuity across grades and science disciplines.
"Unlike math, science is disparate," Roberts said. "There's no natural continuum."