New Jersey STEM Innovation Fellowship Expands to Science with Funding from State
Press Releases | July 28, 2021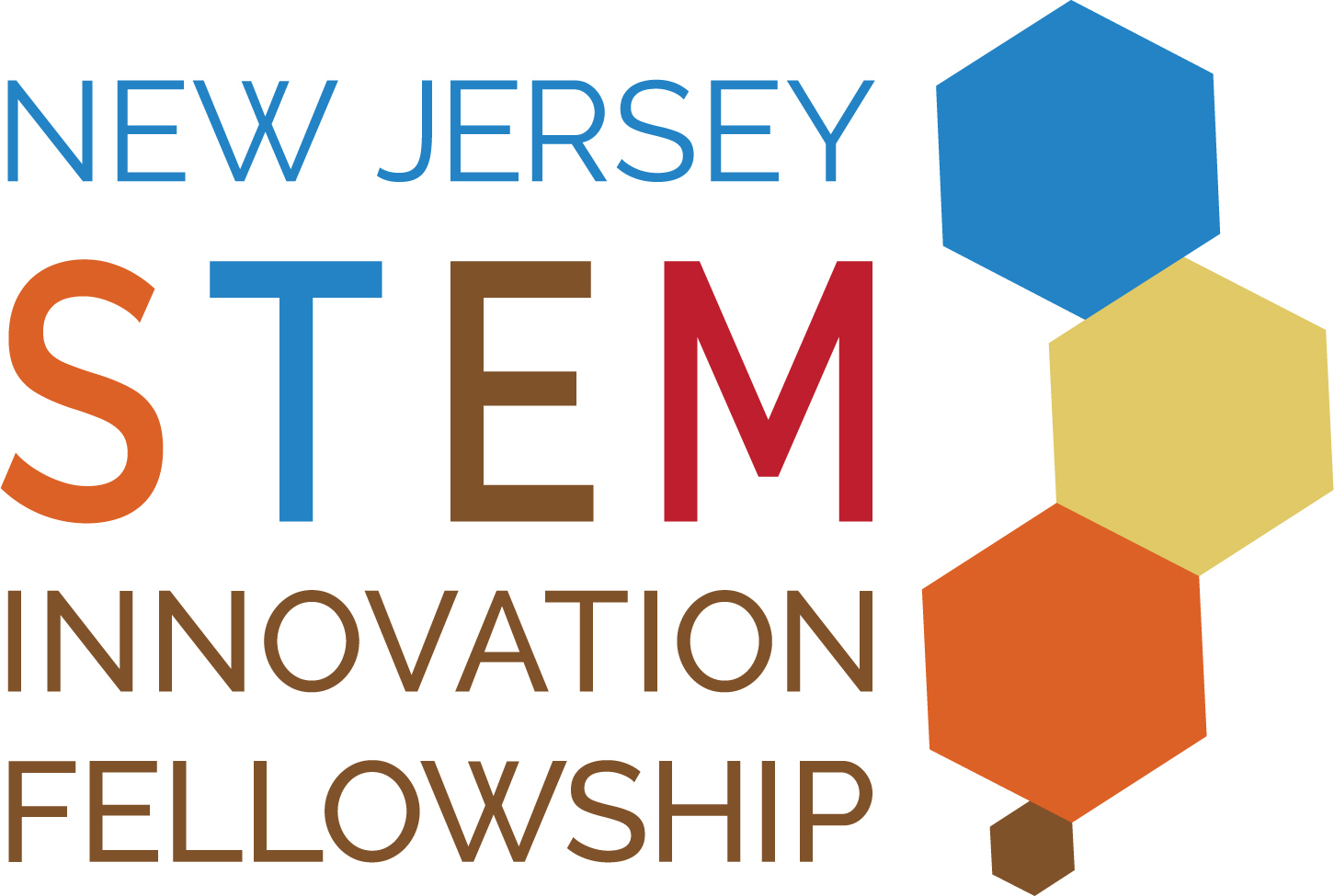 Program Awards 30 New Fellowships as Part of Second Cohort  
NEW YORK, MONTCLAIR, PRINCETON & GLASSBORO – July 28, 2021 – Math for America (MƒA), a nationally recognized STEM education nonprofit, announced today with partners Montclair State University, Princeton University, and Rowan University that the New Jersey STEM Innovation Fellowship will open its program to include science educators as a result of $100,000 in new funding from Governor Phil Murphy and the New Jersey State Legislature. The fellowship, originally created for New Jersey mathematics teachers and designed to improve STEM teaching and learning in the state, will also welcome its second cohort this August due to continued funding from private partners. 
The second cohort of New Jersey STEM Innovation Fellows, who were accepted into the program in June, consists of 30 elementary educators representing 27 districts and 30 schools. Over one third of these educators work in schools where more than 60 percent of students receive free and reduced lunch. 
The one-year renewable fellowship for public elementary school STEM teachers comes with a $5,000 stipend. Fellows will attend a two-day virtual summer institute, followed by monthly workshops hosted by participating universities in their region, where they implement innovative, research-based teaching practices shown to help students – particularly in high-needs schools – develop flexible problem-solving skills they need to thrive in STEM subjects. The New Jersey STEM Innovation Fellowship is based on MƒA's proven teacher fellowship program in NYC. 
"The impact of the NJ STEM Innovation Fellowship has been tremendous on mathematics teaching and learning across the state," said Governor Phil Murphy. "The expansion of the program into science will promote broad and equitable learning opportunities for students, as well as provide important professional development for New Jersey's outstanding teachers."
"The MƒA fellowship was designed to serve as a model for programs like this one," said Michael Driskill, MƒA Chief Operating Officer. "We're thrilled that Governor Murphy is committed to expanding the fellowship to both mathematics and science, continuing to empower New Jersey STEM teachers to drive innovation in their classrooms and improve student-learning."
MƒA developed the new program with feedback and support from several key stakeholders in New Jersey including the Murphy Administration, New Jersey Department of Education, and JerseyCAN, an advocacy group that supports equitable access to STEM education for students. The fellowship is funded with support from the Overdeck Family Foundation, PSEG Foundation, Celgene (now Bristol Myers Squibb), BD (Becton, Dickinson and Company), the Maher Charitable Foundation, and ADP.
2021 New Jersey STEM Innovation Fellows 
Natasha Boyd, Washington Elementary School, Trenton, NJ, Trenton School District
Peter Braynor, Ben Franklin Elementary School, Lawrenceville, NJ, Lawrence Township School District
Sarah Ehrenberg, Sharon Elementary School, Robbinsville, NJ, Robbinsville School District
Danielle Gargione, Littlebrook School, Princeton, NJ, Princeton Public Schools
Jessica Gonzales, Robbins Elementary School, Trenton, NJ, Trenton School District
Kritika Iyer, Arthur M. Judd Elementary School, North Brunswick, NJ, North Brunswick School District 
Kathleen Mikalsen, Barley Sheaf Elementary School, Flemington, NJ, Flemington-Raritan School District
Katie Miller, Lawrenceville Elementary School, Lawrenceville, NJ,  Lawrence Township School District
Melissa Phillips, Lord Stirling School, New Brunswick, NJ, New Brunswick School District
Trevor Reeder, Orchard Hill Elementary School, Skillman, NJ, Montgomery Township School District 
Dwayne Cox, Public School 10, Paterson, NJ, Paterson School District 
Iesha Griggs, Passaic Gifted and Talented Academy, Passaic, NJ, Passaic School District
Urvisha Kasabwala, Daniel F. Ryan School 19, Passaic, NJ, Passaic School District
Benjamin Kleiner, Walnut Street Elementary School, Toms River, NJ, Toms River Regional School District
Brittany Ksiezopolski, Smalley Elementary School, Bound Brook, NJ, Bound Brook School District 
Deanne LaRue, Livingston Elementary School, Union, NJ, Township of Union School District
Justine Lopez, Lowell Elementary, Teaneck, NJ, Teaneck School District 
Kristen Scrivens, Stony Lane School, Paramus, NJ, Paramus School District 
Laura Van Dyk, School 17, Clifton, NJ, Clifton School District 
Sarah Vella, Discovery Charter School, Newark, NJ, Newark School District 
Nicole Barney, Oakview Elementary, West Deptford, NJ, West Deptford School District 
Kiona Burpee, KIPP Lanning Square Primary, Camden, NJ, KIPP Charter School District 
Lynne Bussott, Governor Charles C. Stratton School, Swedesboro, NJ, Swedesboro-Woolwich School District 
Tracy Gerace, W.C.K. Walls School, Pitman, NJ, Pitman School District 
Michelle Haley, Radix Elementary School, Williamstown, NJ, Monroe Township School District 
Rachel Martin, West End Elementary, Woodbury, NJ, Woodbury City School District 
Robyn Sauer, Dorothy L. Bullock School, Glassboro, NJ, Glassboro School District
Michelle-Anne Spring, Willingboro Public Schools, Willingboro, NJ, Willingboro Township School District 
Suzanne Tichy, Lindenwold School #4, Lindenwold, NJ, Lindenwold School District 
Janice Williams, Greenfields Elementary, West Deptford, NJ, West Deptford School District 
About MƒA: 
At MƒA, we've created fellowships for accomplished mathematics and science teachers. Our model is based on the belief that collaboration, continued learning, and genuine respect enables teachers to grow professionally and provides long-term career satisfaction. This is a remarkable community of teachers who stay in the profession longer and define what teaching excellence means. These are teachers who inspire and motivate their colleagues. They change the lives of their students.
About Montclair State University:  
Montclair State University is a research doctoral institution ranked in the top tier of national universities. Building on a distinguished history dating back to 1908, the University today has 10 colleges and schools that serve 21,000 undergraduate and graduate students with more than 300 doctoral, master's and baccalaureate programs. Situated on a beautiful, 252-acre suburban campus just 12 miles from New York City, Montclair State delivers the instructional and research resources of a large public university in a supportive, sophisticated and diverse academic environment. montclair.edu  
About Princeton:  
Princeton University is a vibrant community of scholarship, research, and teaching that stands in the nation's service and the service of humanity. As a global research university with world-class excellence across the arts and humanities, the social sciences, the natural sciences, and engineering, the University is home to more than 1,200 faculty members who share a commitment to innovation, free inquiry, and the discovery and transmission of knowledge and new ideas. Princeton combines its strengths in research with a distinctive emphasis on undergraduate and doctoral education, preparing its 5,200 undergraduates and 2,800 graduate students for positions of leadership and lives of service.  
About Rowan University:  
Rowan University is a Carnegie-classified national doctoral research institution dedicated to excellence in undergraduate education. It offers bachelor's through doctoral and professional programs to 19,500 students through its campuses in Glassboro, Camden and Stratford, New Jersey. Home to Cooper Medical School of Rowan University and the School of Osteopathic Medicine, it also comprises the William G. Rohrer College of Business; the Henry M. Rowan College of Engineering; the colleges of Communication & Creative Arts; Education; Humanities & Social Sciences; Performing Arts; Science & Mathematics; the School of Health Professions; the School of Earth & Environment, the Graduate School of Biomedical Sciences and a multidisciplinary honors college. Rowan is collaborating with regional leaders to create research and academic programs in health sciences. It has earned national recognition for innovation, commitment to high-quality, affordable education and developing public-private partnerships.