Mysterious Meteorites
Workshop Spotlight | March 19, 2020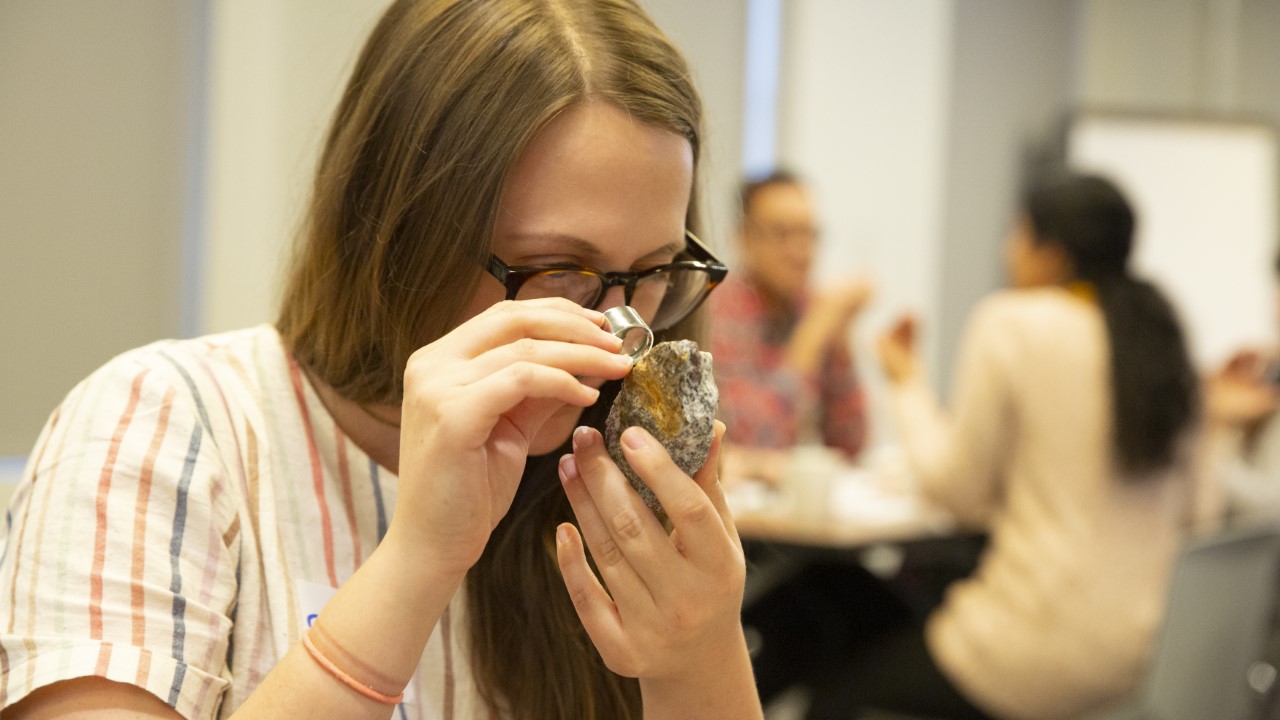 Meteorites hold many secrets, including evidence of how planets were created, information about their geologic processes, and clues about what the solar system was like prior to the formation of planets. In the MƒA workshop "Mysterious Meteorites," teachers explored how meteorites are recovered, got hands-on by distinguishing meteorites from "meteor-wrongs," and discovered together how the study of such subjects increases their students' curiosity and interest in STEM fields.  
The workshop, facilitated by Dr. Ellen Crapster-Pregont, instructor for the Frontiers of Science core course at Columbia College, gave teachers a glimpse into the extreme environments of space and how particles and meteorites form. By engaging in this  research, participants were able to accurately study the weight and the complex colors and textures of these rare rock samples. "Meteorites are invaluable in helping to understand the origins of our solar system," said MƒA Master Teacher Samantha Adams, who participated in the workshop and worked with samples as old as the solar system itself. "Whether you're discussing the moon, or the Earth's tilt, or the reasons why the Earth has water in the atmosphere, or why the dinosaurs went extinct, meteorites play a major role."
In addition to engaging teachers in their content area, the course explored new ways to incorporate a hands-on approach to science in their own classrooms. MƒA Master Teacher Kimberly Lau shared that she plans to order small meteorite samples for her classroom. Having never seen a meteorite before, she says experiences like this are much more authentic. "Studying meteorites has that 'wow-factor' for students, since it is not something they witness on a daily basis. It can be an igniting factor that makes students want to learn more." 
Read more about hands-on learning—for both teachers and students—at MƒA here.