MƒA MT²: Master Teachers on Teaching 2020
Workshop Spotlight | March 1, 2021
MƒA hosted our 9th Annual MƒA MT²: Master Teachers on Teaching event in December 2020, which featured TEDx-style talks from six MƒA Master Teachers on the theme "Disruption: Finding A Way Forward." MT² presentations typically are given in person and focus on pedagogy, but instead over 200 MƒA teachers tuned in to a virtual show to listen to talks about facing hardships, overcoming adversity, self-discovery, and navigating life inside and outside the classroom during the COVID-19 pandemic. You can now watch each story in its entirety below.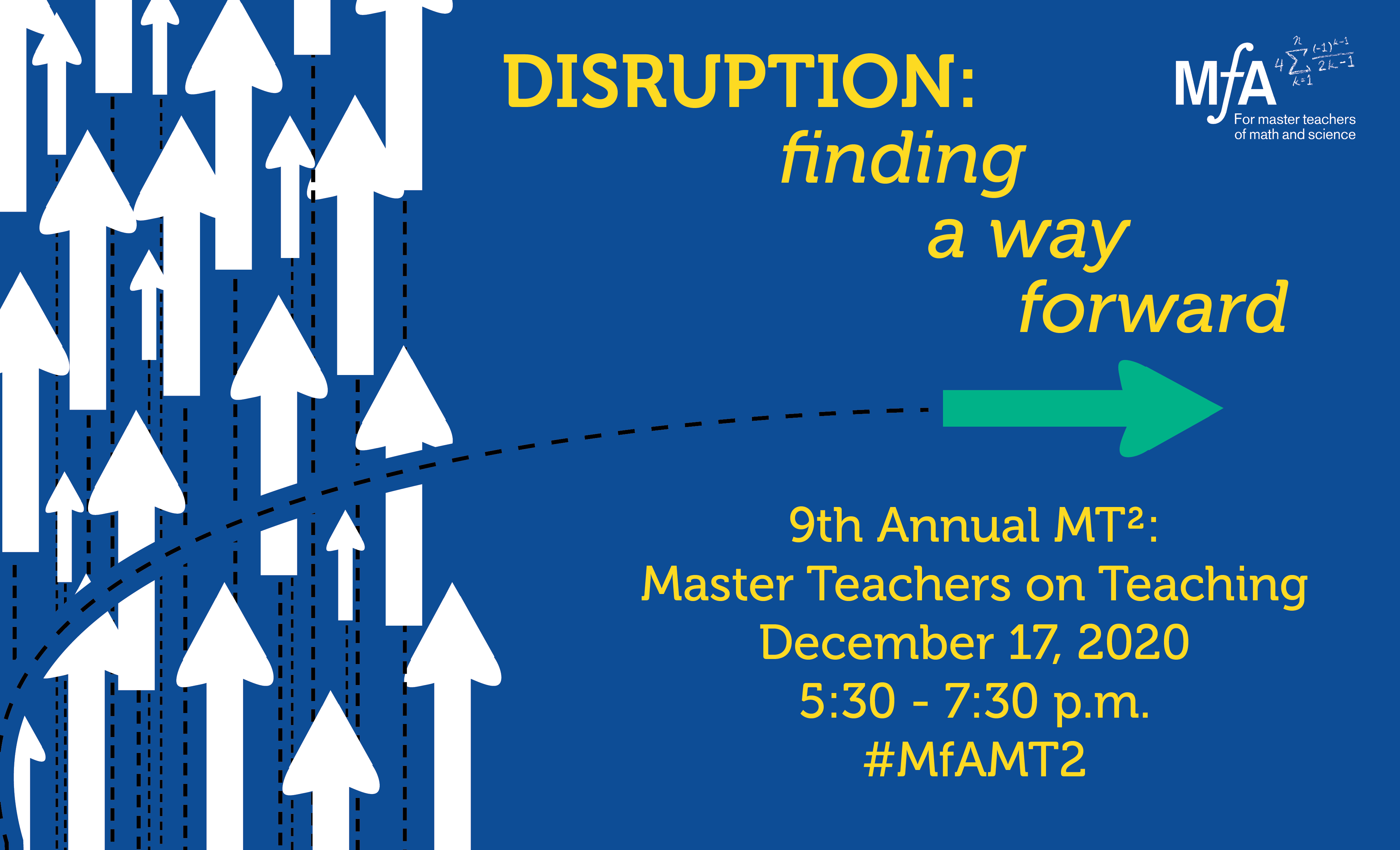 Sharon Collins
Teaching from home during a worldwide pandemic led MƒA Master Teacher Sharon Collins to embark on a journey to achieve work-life balance. Below Sharon shares how she rediscovered the treasures in her personal life while balancing remote teaching in her talk "101 Days."

Jude Julien 
For MƒA Master Teacher Jude Julien, the COVID-19 pandemic provided clarity on what practices he thinks teachers need to move forward with and those they should leave behind. In his talk "Go Back & Get it," Jude opens up about life lessons from his time in Ghana and how they've influenced his ideas in teaching.

Brian Palacios
As MƒA Master Teacher Brian Palacios returned to his classroom after months of remote teaching, objects in the room sparked reflection. In this talk "Room 227," Brian connects these objects to memories and scenes from his life, his growing racial awareness, the loss of his parents, and times when he has been vulnerable with his students.

Sheana Powell
MƒA Master Teacher Sheana Powell believes that teachers must learn how to protect their peace and sanity when teaching during a pandemic. In Sheana's talk, "Choose Yourself," she details the impossible tasks teachers have faced and the need for them to practice self-care.

Molly Shabica 
In 2012, the school in Bamako, Mali where MƒA Master Teacher Molly Shabica taught was closed due to political unrest. Eight years later, Molly recalls how this disruption prepared her for the COVID-19 NYC school closures in her talk "Three More Days."

Tempestt Taylor
For MƒA Master Teacher Tempestt Taylor, 2017 was the original 2020 - a year filled with endless personal and professional trials. Tempestt reveals how she learned about doing remote teaching early on - and how to avoid burnout - during tragedy in her talk "Finding Calm in the Storms of Life."