MƒA Thank-A-Teacher 2021
In the News | May 7, 2021
As Teacher Appreciation Week comes to a close, we'd like to express our deepest gratitude for all of the remarkable teachers that make up the MƒA community. While the challenges of this year – the pandemic, remote and hybrid learning, the fight for racial justice – continue on, we admire and applaud MƒA teachers for their dedication to supporting their students, communities, and one another through it all. 
MƒA was thrilled to once again celebrate Teacher Appreciation Week with our #MfAThankATeacher campaign, a week of highlighting thoughtful messages of appreciation to MƒA teachers sent from MƒA teachers on our social media accounts. Check out some of those heartfelt messages below: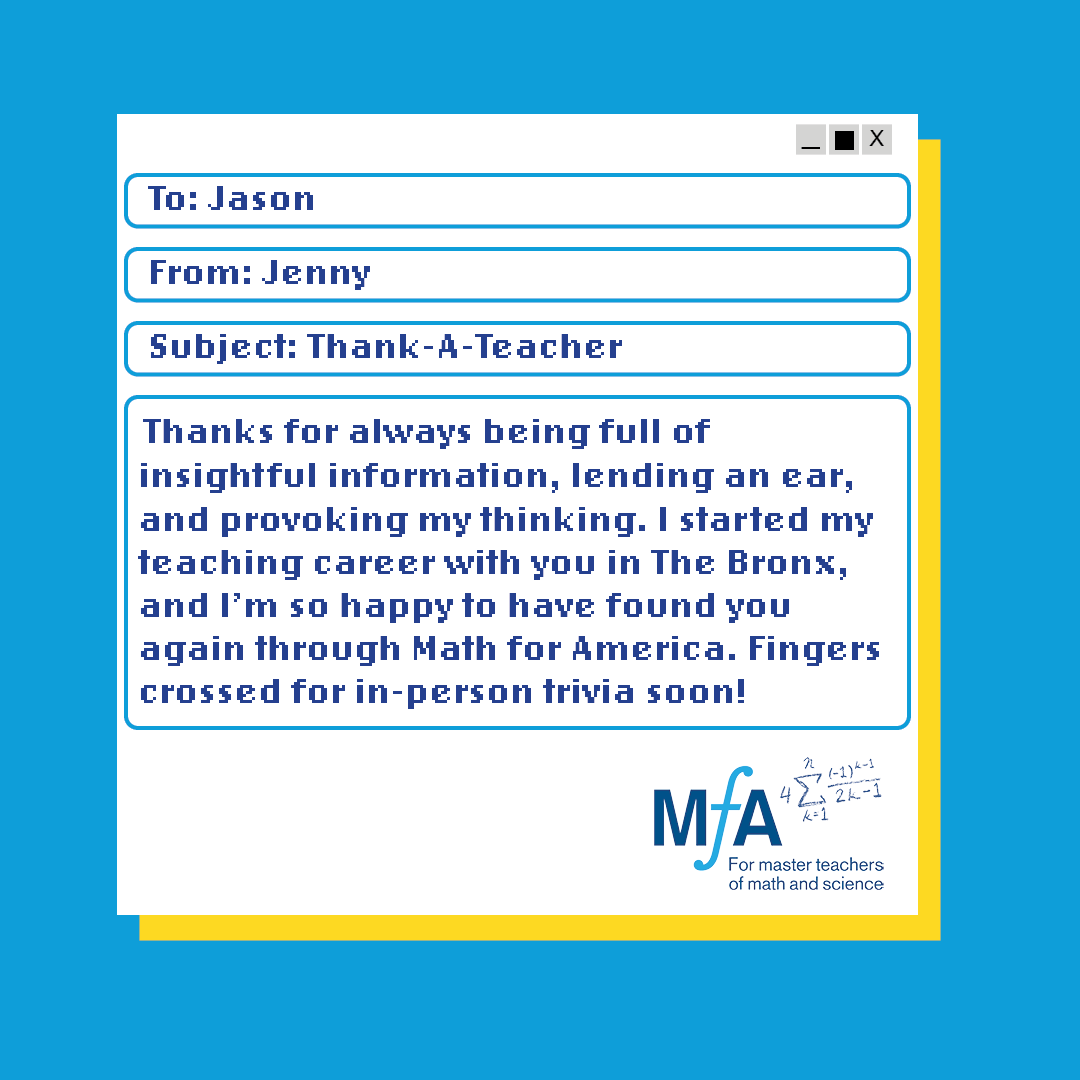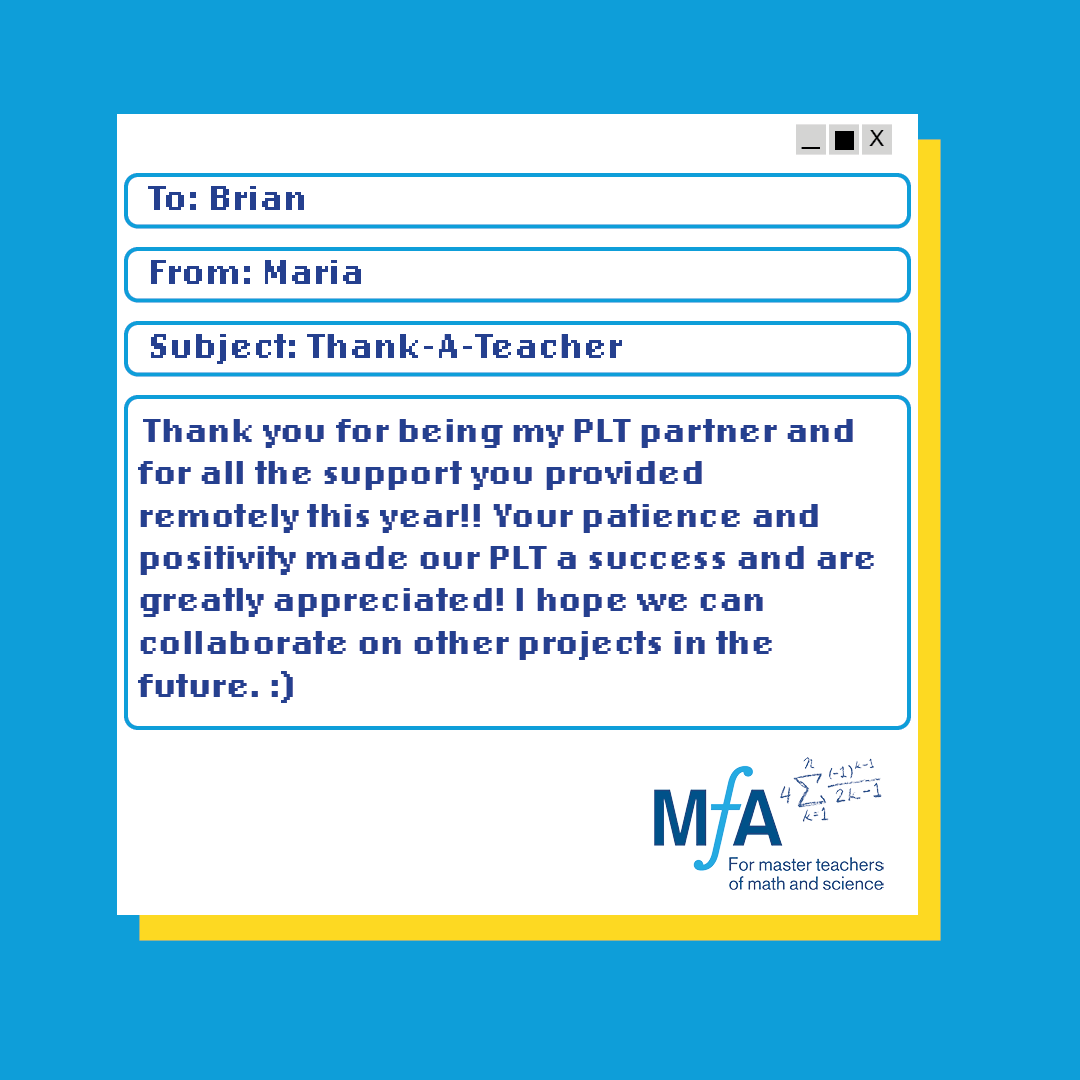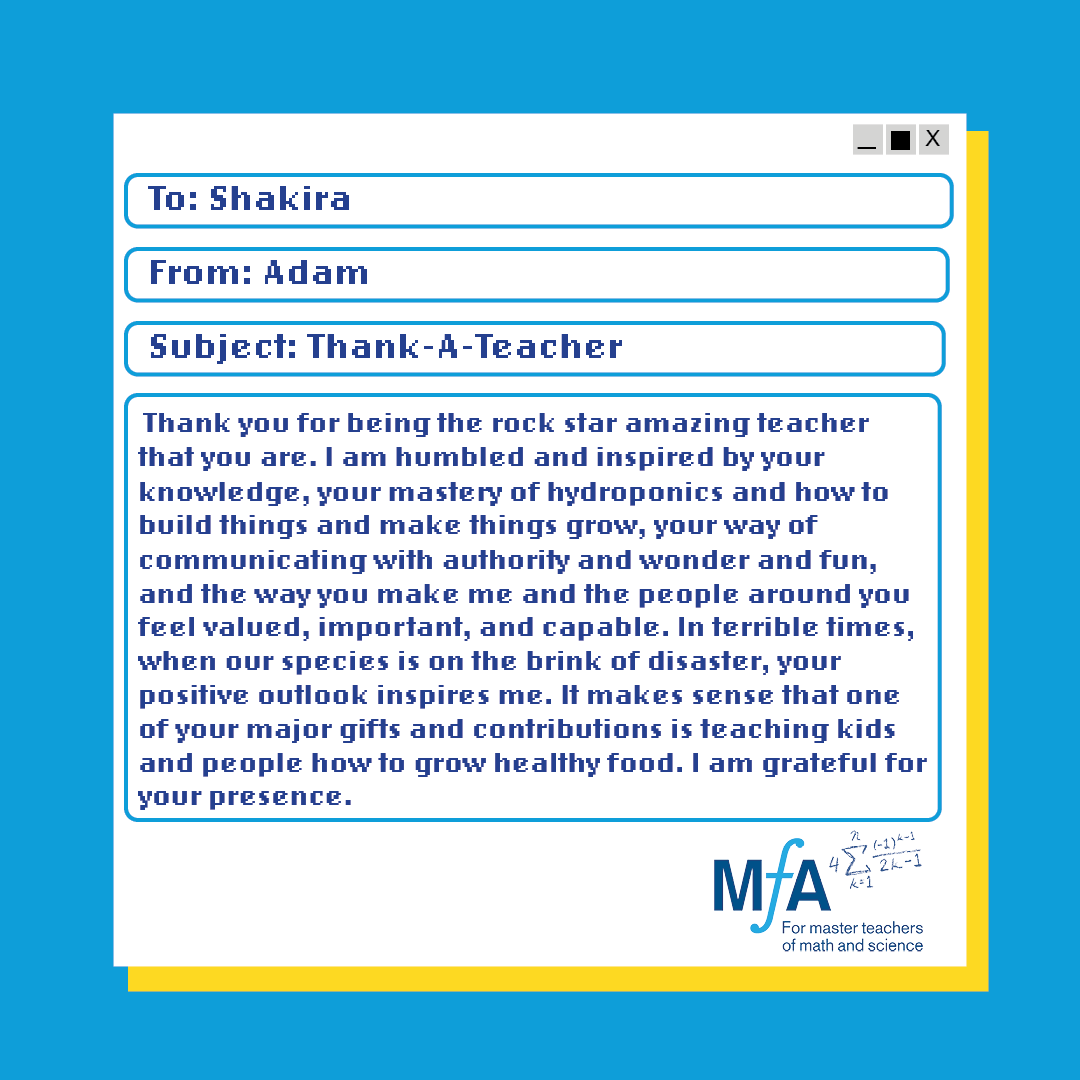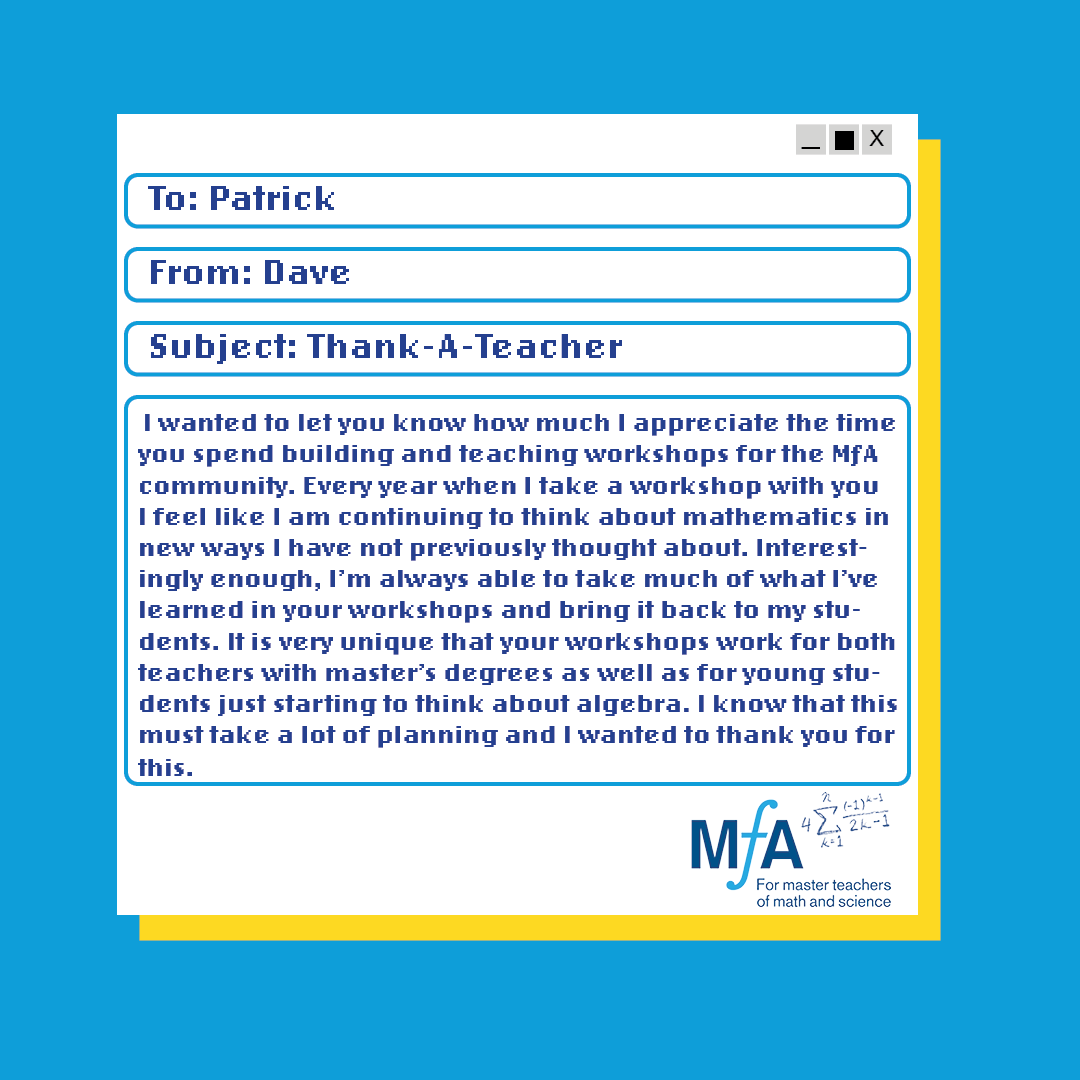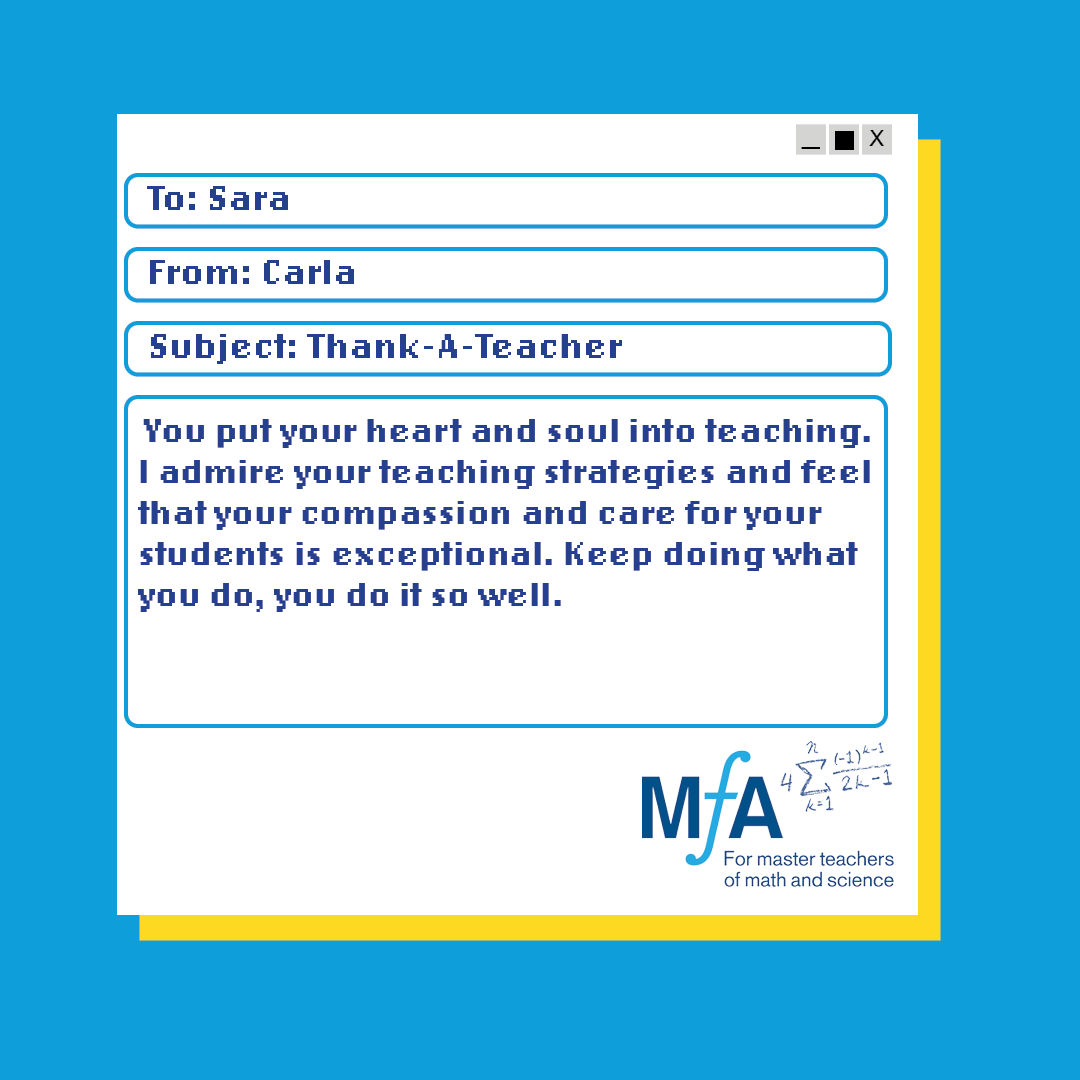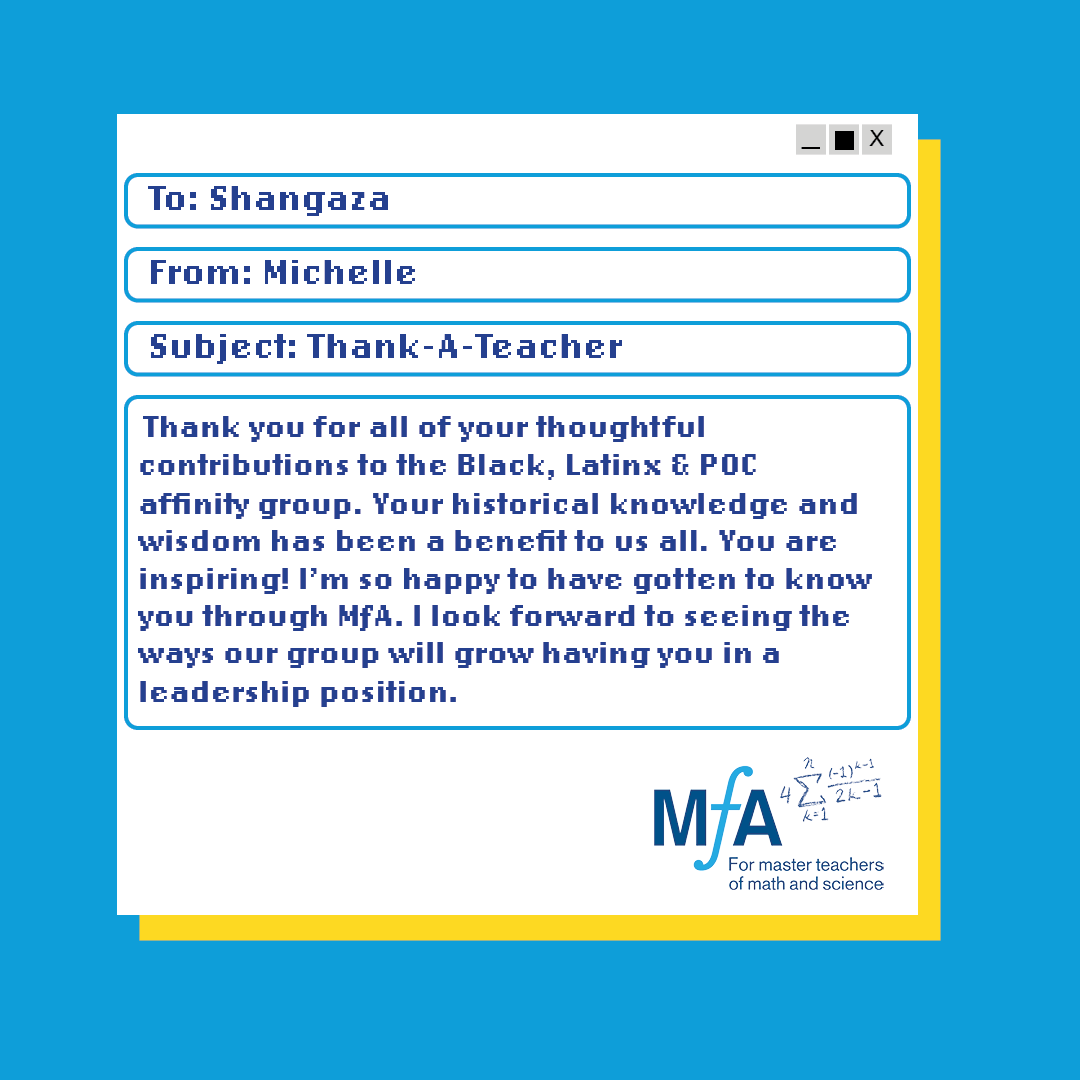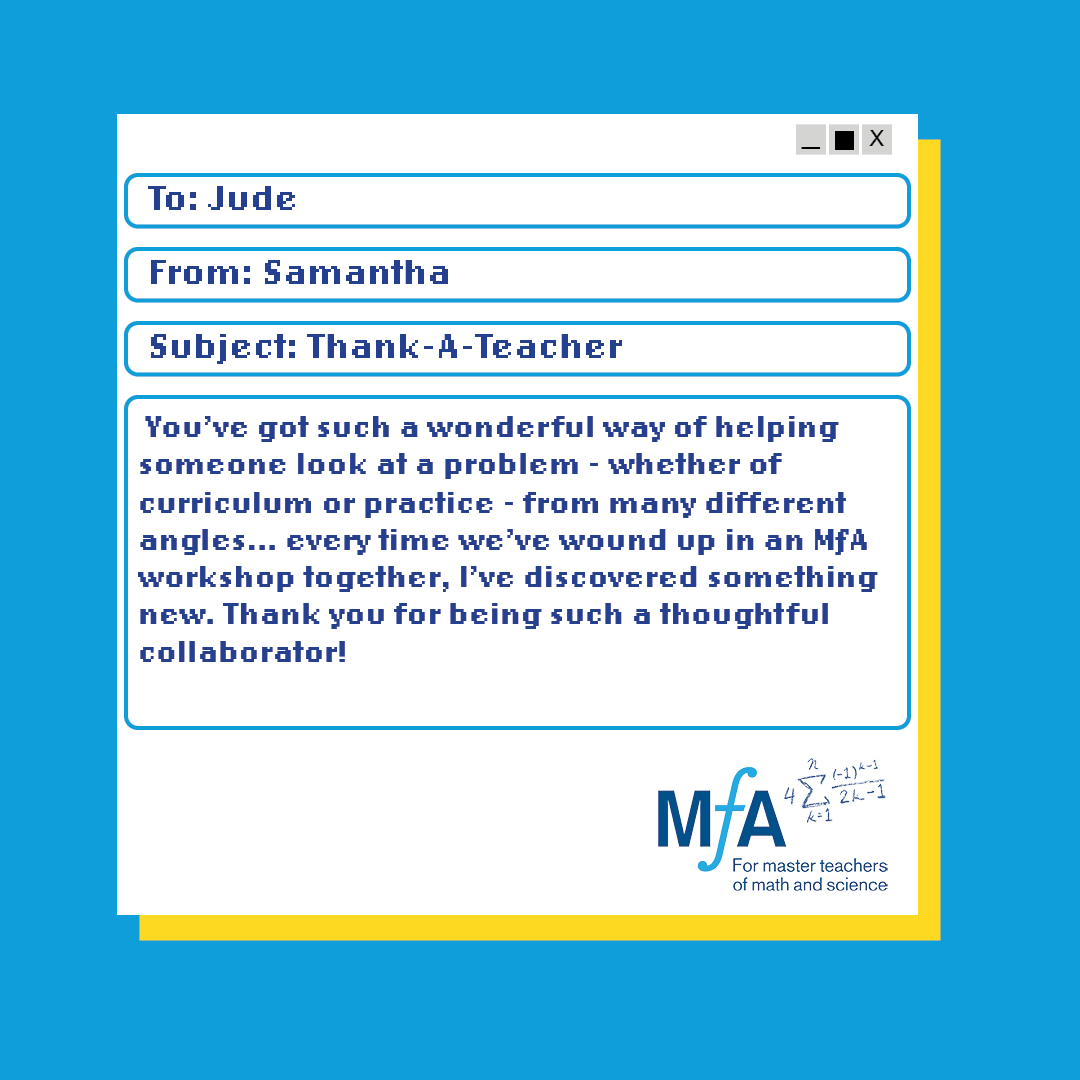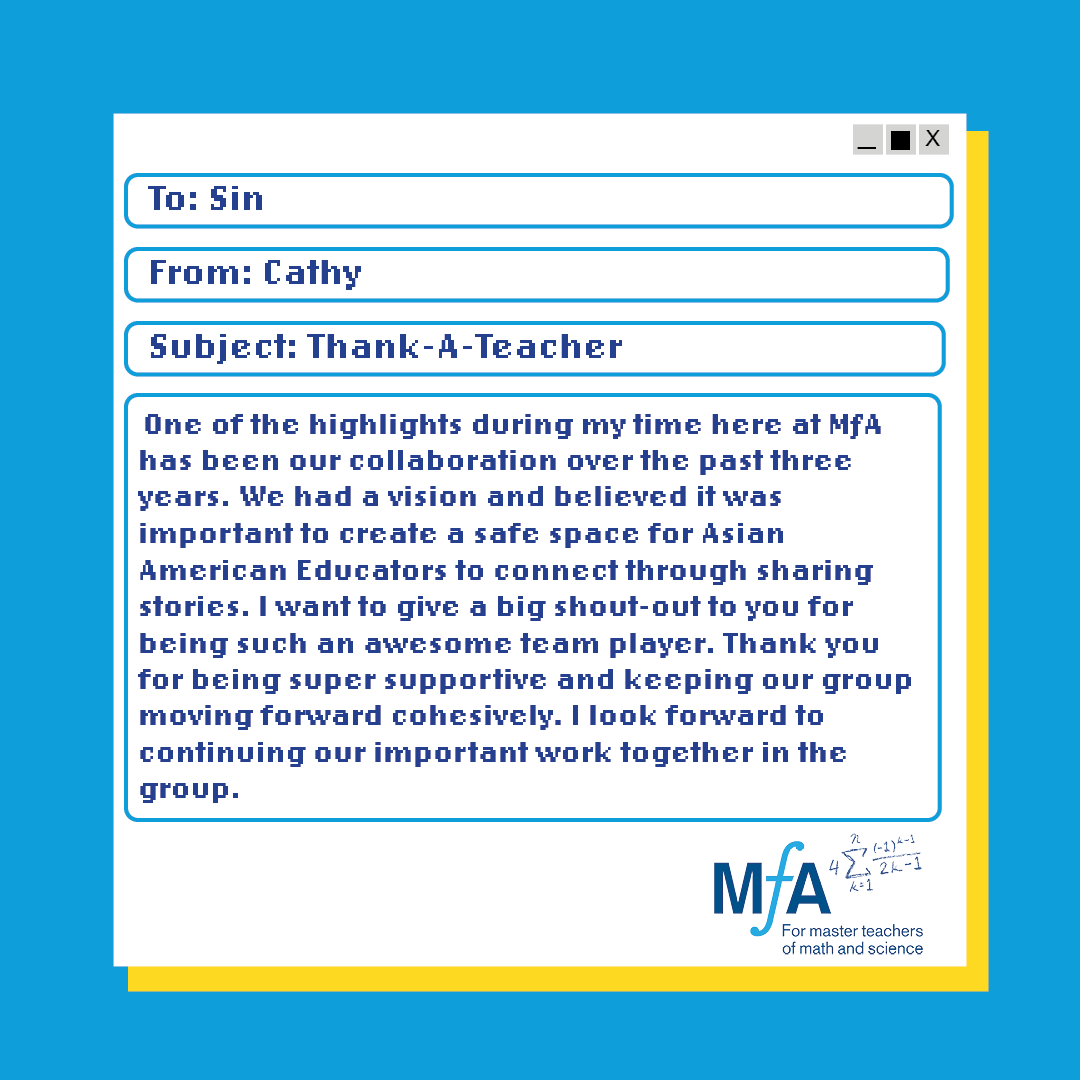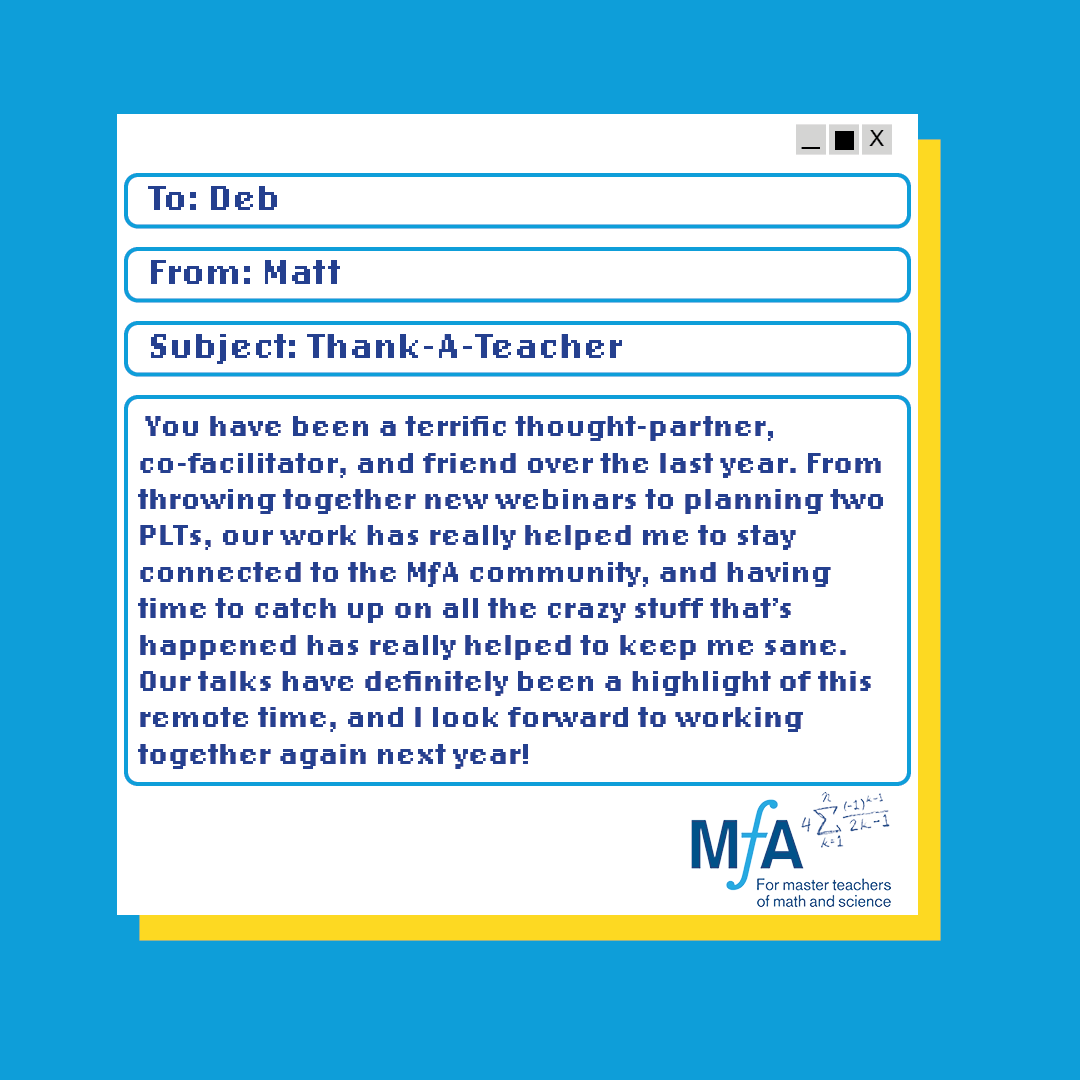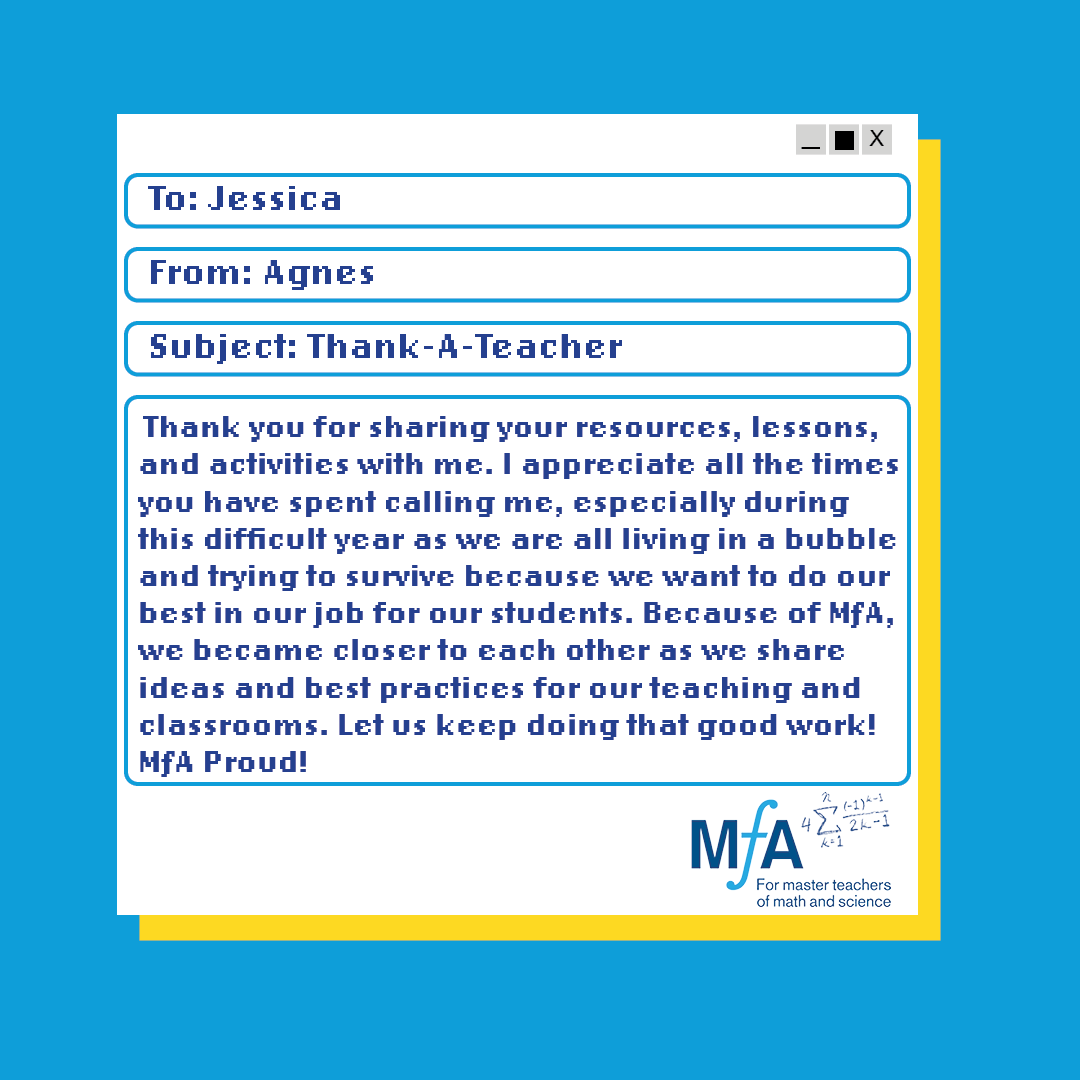 Check out more highlights from our Thank A Teacher campaign on our Instagram and Twitter pages with #MfAThankATeacher.