MƒA Thank A Teacher
In the News | May 8, 2020
Every day, we're thankful and inspired by our community of extraordinary teachers. We recognize the challenges educators are facing during this time of remote teaching and learning, and we're here to support you every step of the way. 
This Teacher Appreciation Week, over 150 MƒA teachers participated in our Thank A Teacher campaign, an opportunity for teachers within the MƒA community to send one another thoughtful messages of support and appreciation. This past week, we highlighted a handful of these messages on our social media accounts using #MfAThankATeacher. Here's a look at some of those inspiring messages: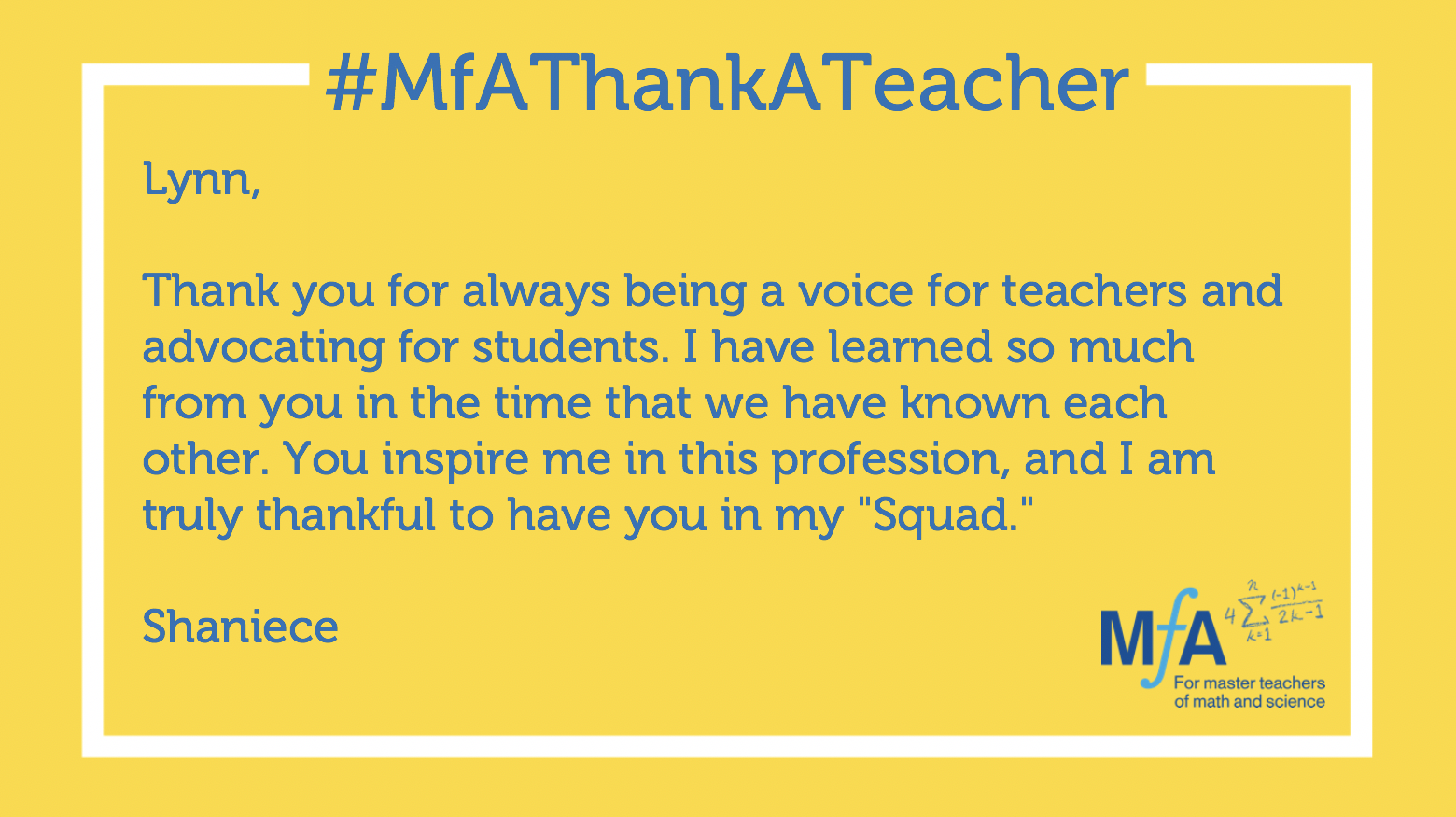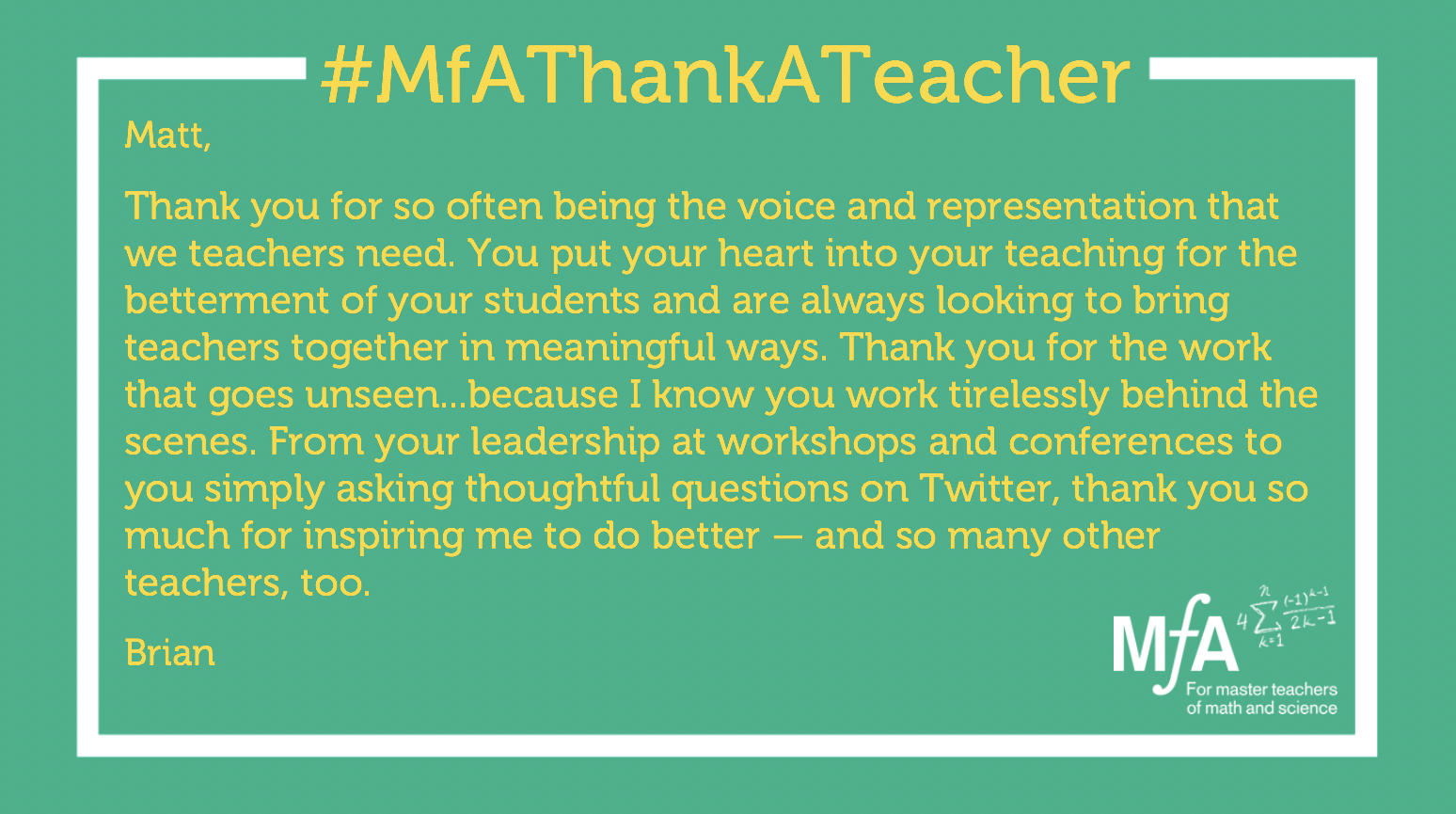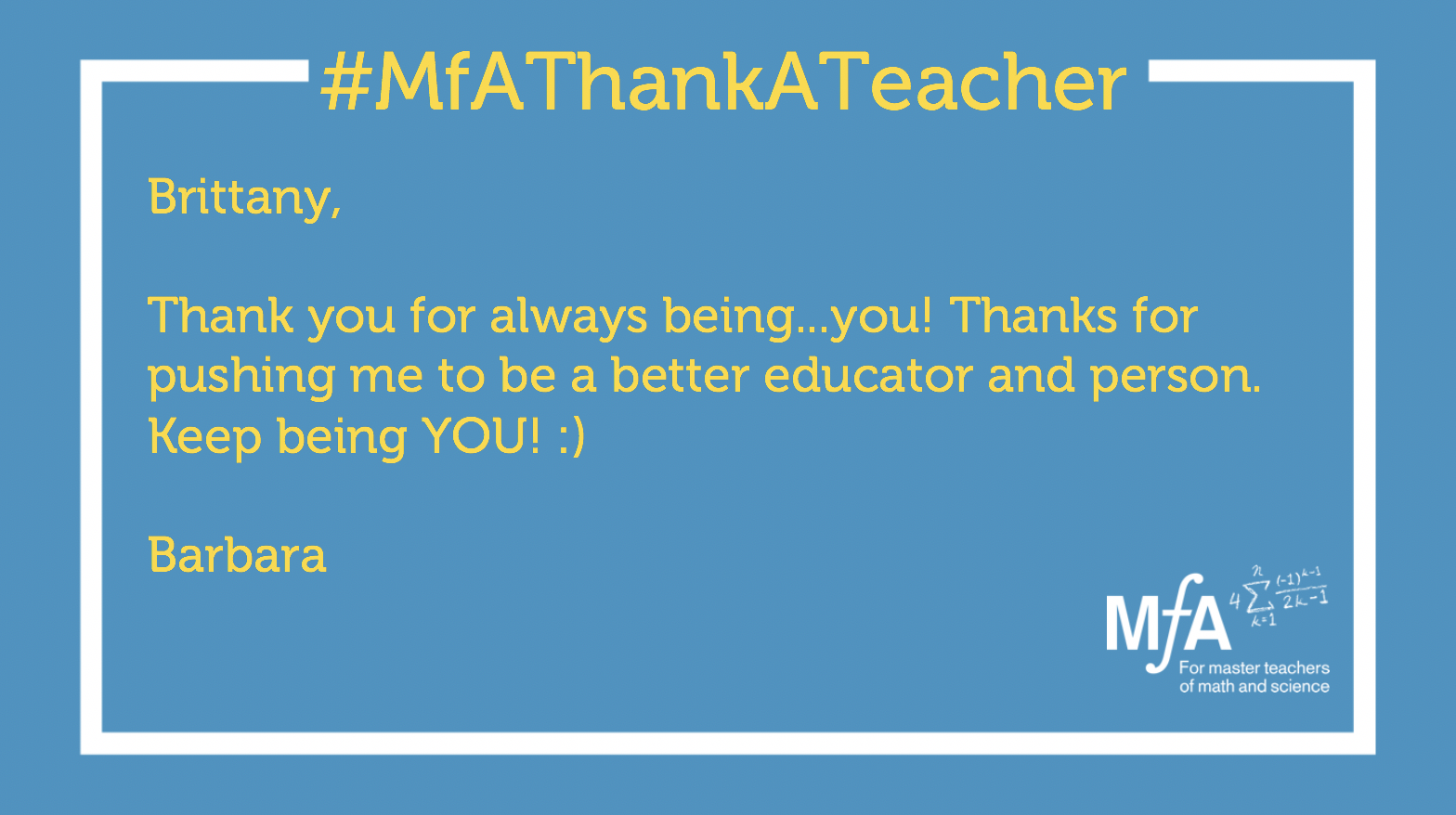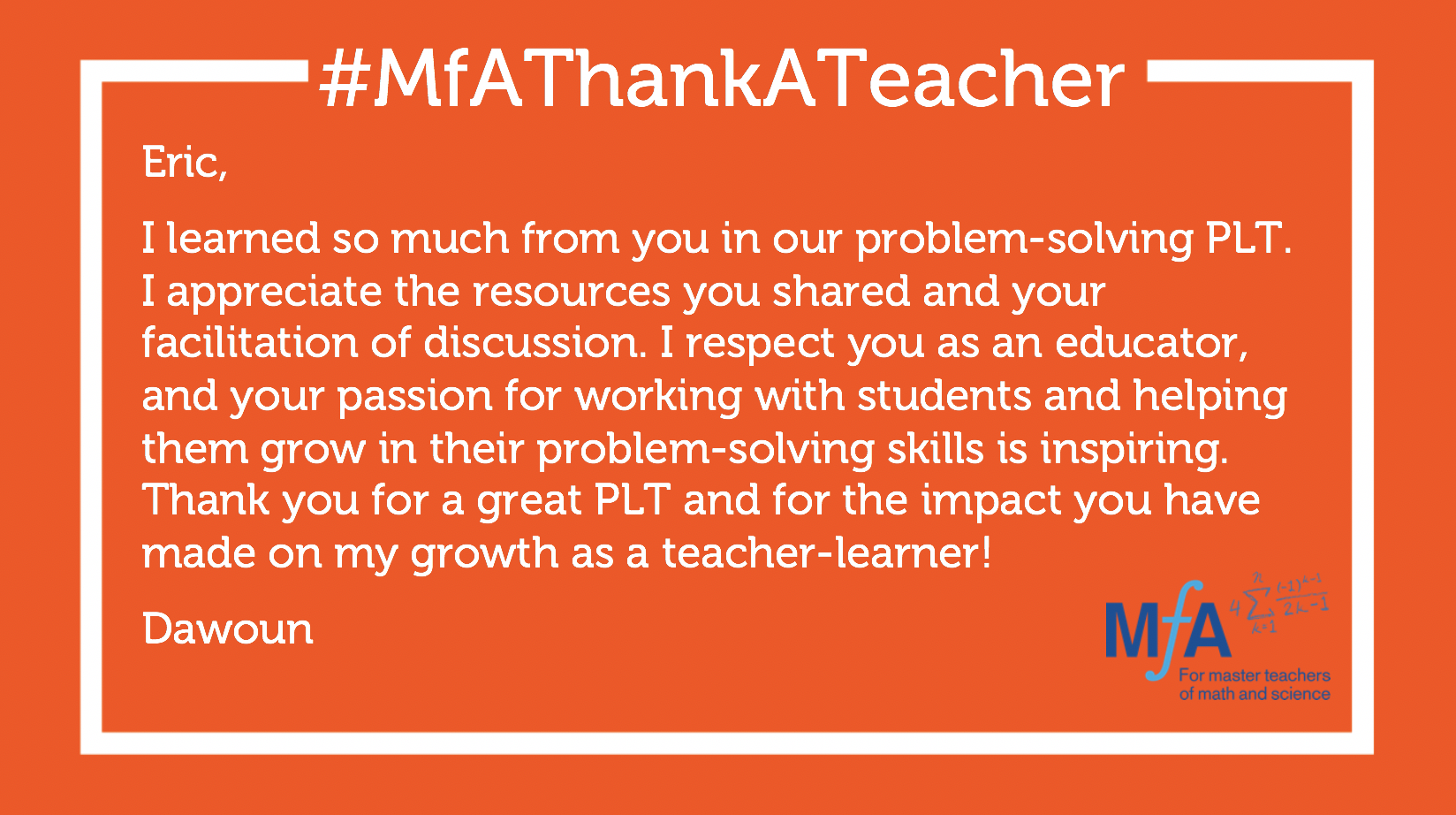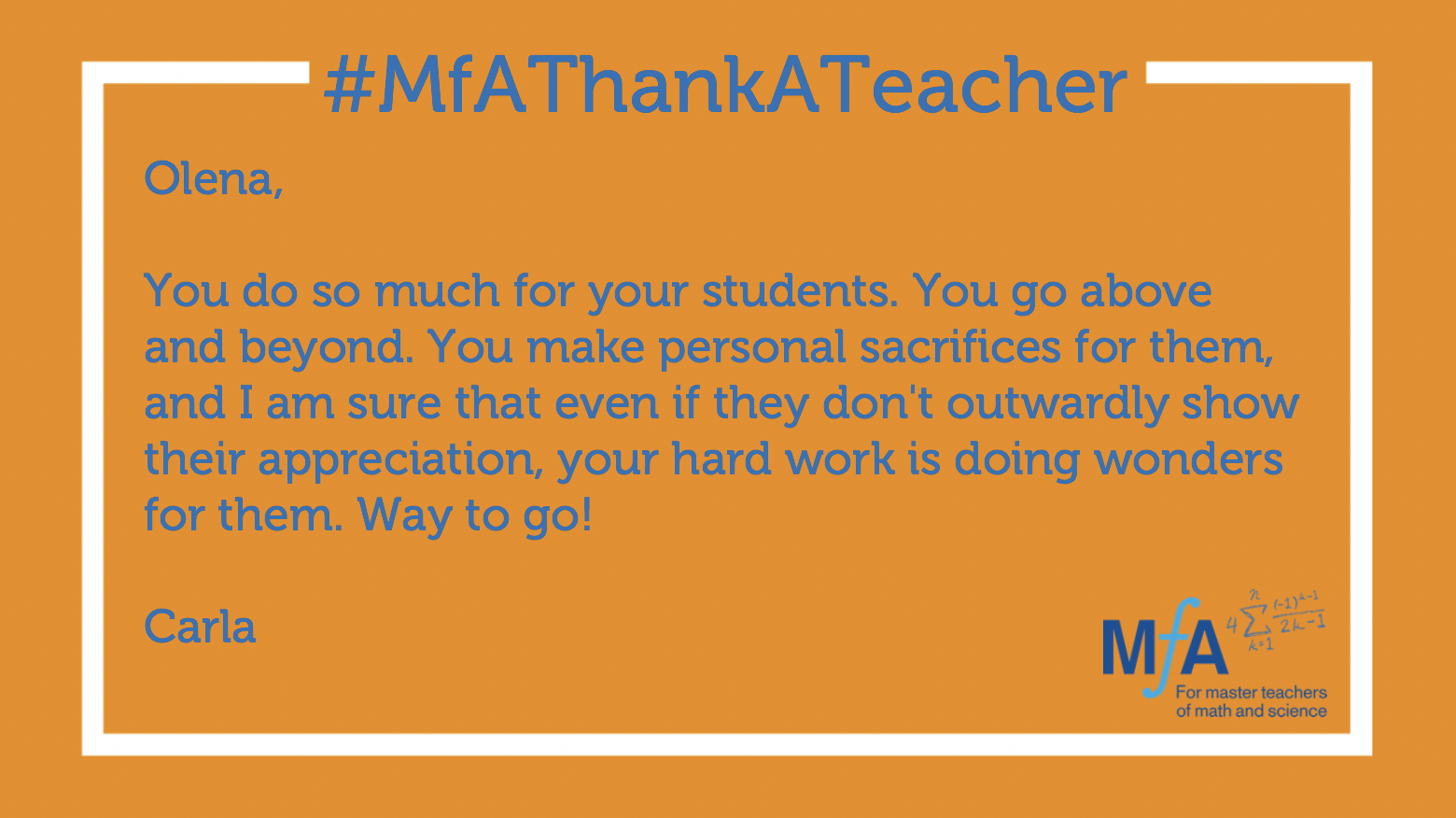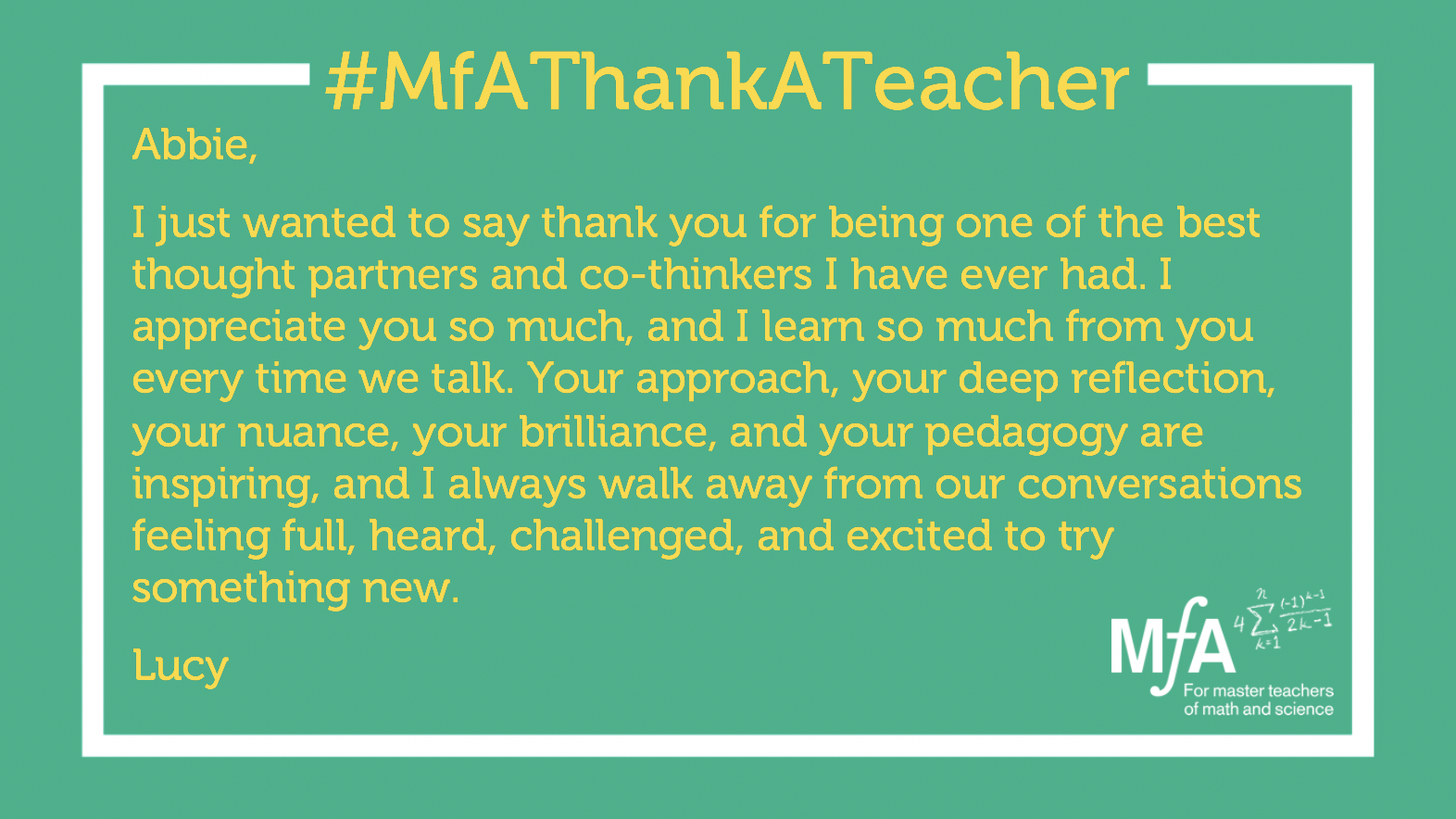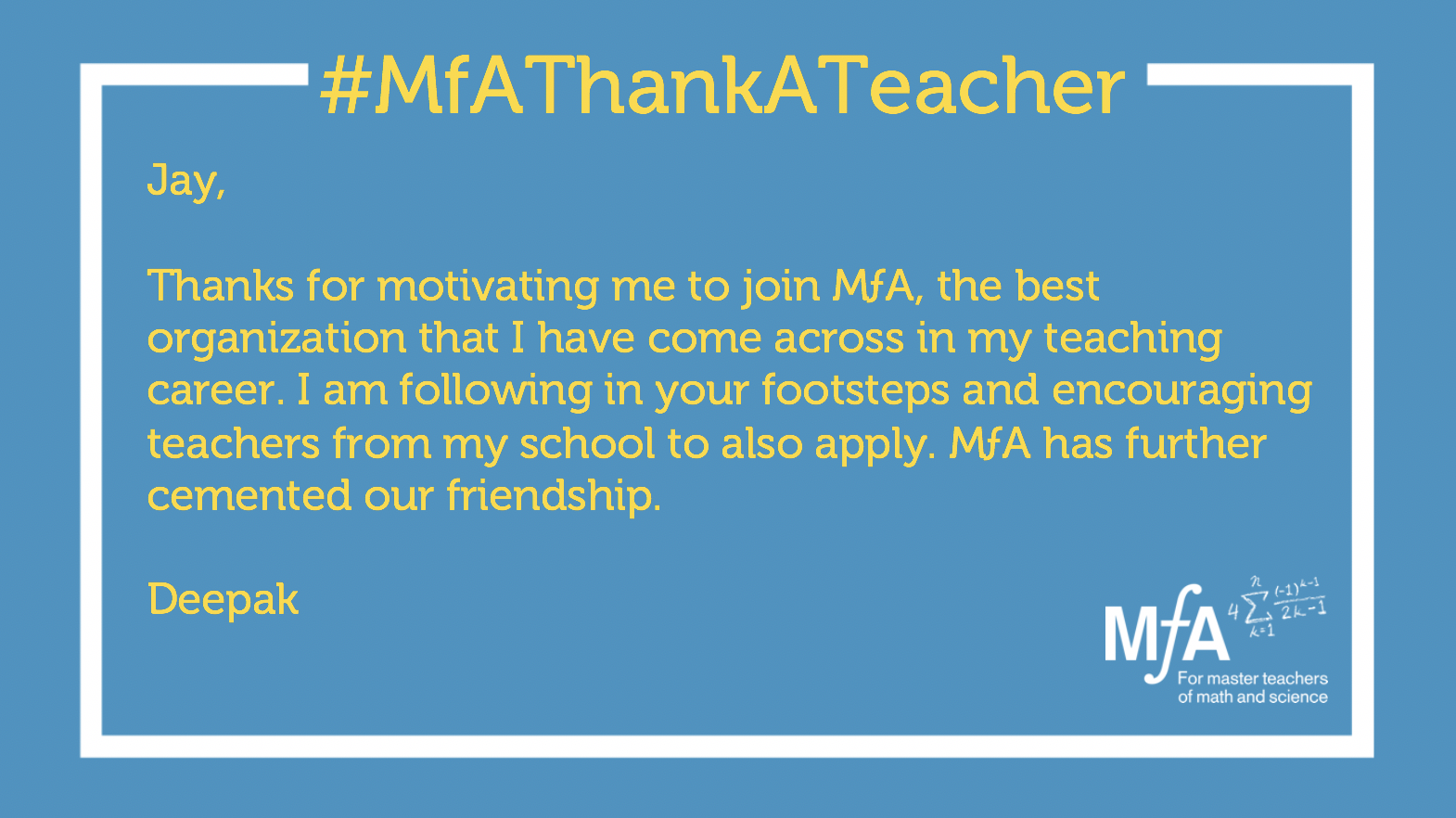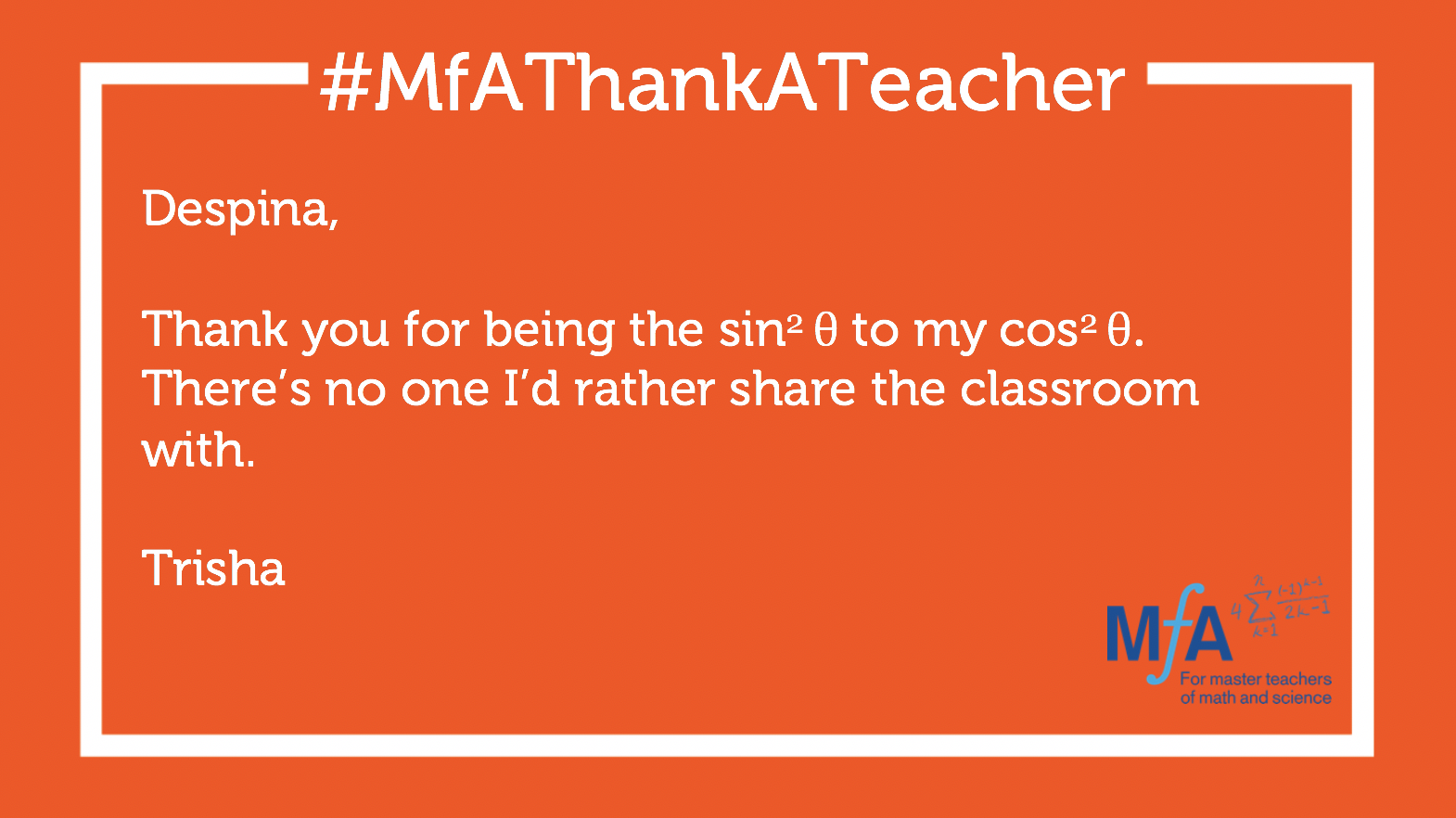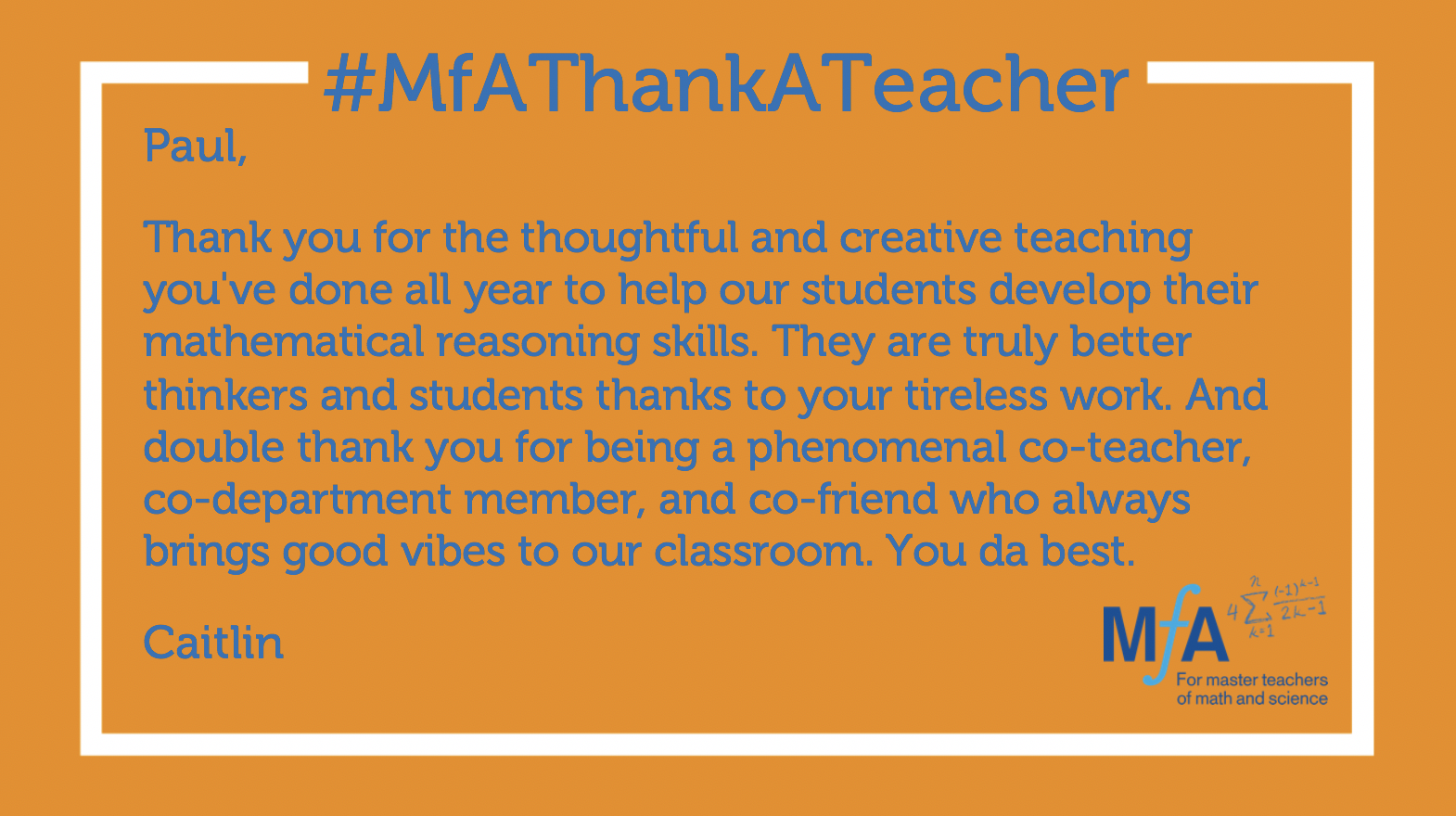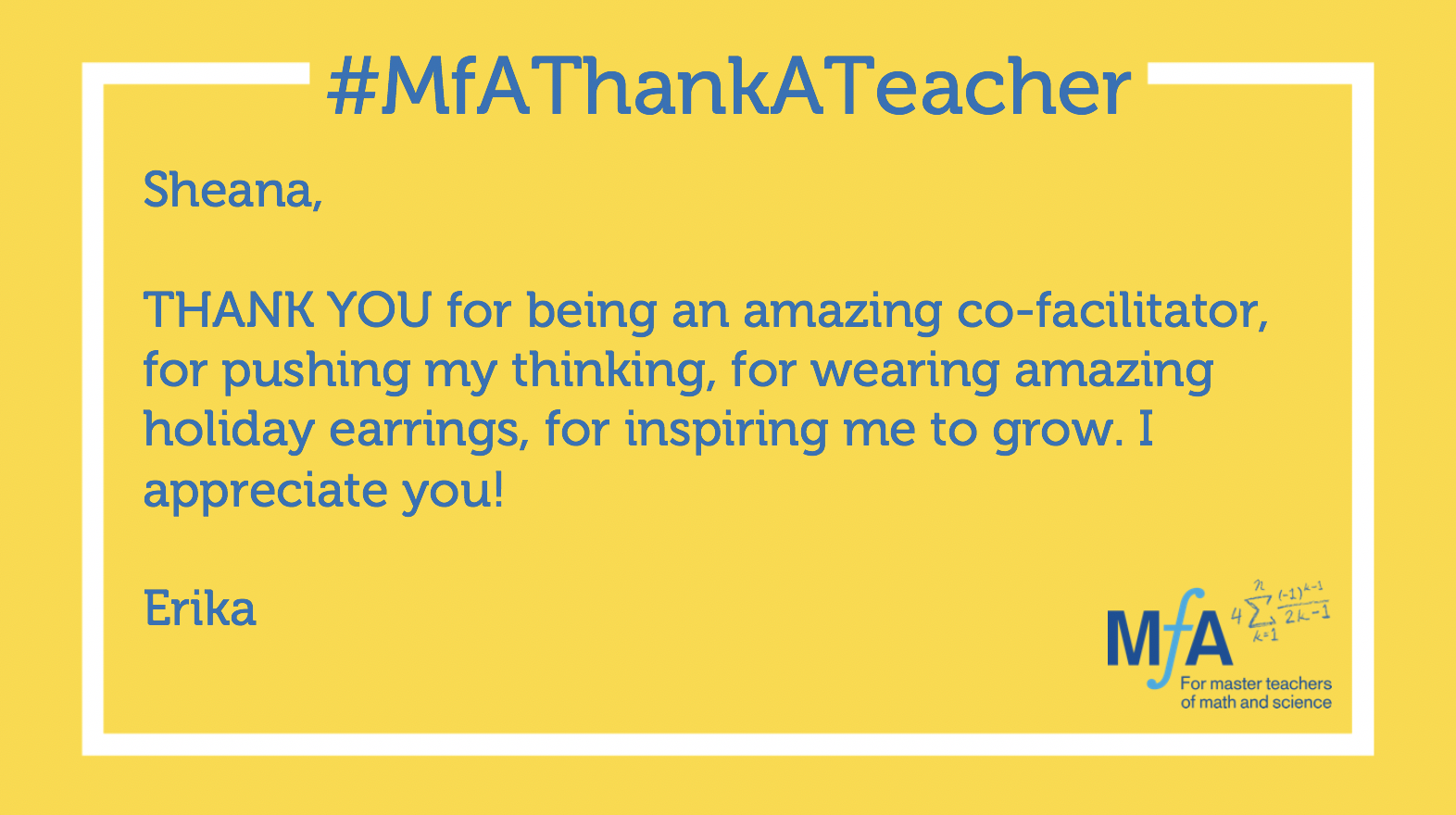 Check out more highlights from our Thank A Teacher campaign on our Instagram and Twitter pages with #MfAThankATeacher - and be sure to add your own message too!