A Look Inside a Teacher Fellowship Program
In the News | August 13, 2018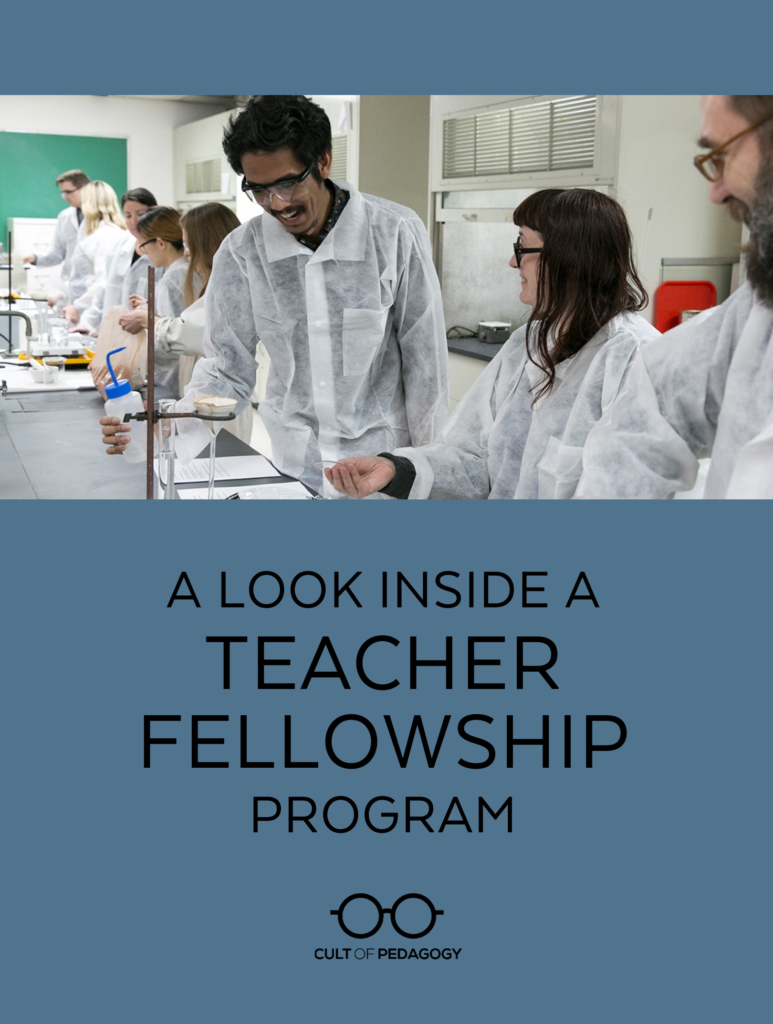 MƒA Executive Director Megan Roberts and MƒA Master Teacher Ashraya Gupta joined host Jennifer Gonzalez on the popular K-12 education podcast "Cult of Pedagogy" to talk about how MƒA serves as a model for teacher fellowships across the country. Roberts and Gupta explored what makes MƒA unique and revealed the "secret sauce" behind the MƒA community.
Roberts shared: "MƒA's mission is to take the teachers who are already highly accomplished, develop a really strong community of them, and nurture things that they're already good at (by putting) in front of them some really cutting edge, progressive opportunities to continue their own learning."
Discussing everything from the application process to the course catalog, Roberts spoke to what MƒA looks for in our MƒA Master Teacher interviews: "As teachers, as you become more professionally mature, you become more professionally humble, which makes you professionally more professional. Having teachers engage with other applicants tells us a lot about how they would behave in a four-year group setting with a lot of really smart, talented people."
Gupta, a chemistry teacher now in her second MƒA Master Teacher fellowship, provided insight on how MƒA is more than just courses and stipends. "I could fill out a gazillion proposals for funding to do a lot of the things that I've used my MƒA funds to do, but for me what makes it different from a grant-based sort of program is the community."
Roberts and Gupta both said that one of the key ingredients of MƒA's "secret sauce" is trust.
"Ashraya learns what she wants to learn, when she wants to learn it, how she wants to learn it," Roberts said. "That's it. We are incredibly interested in what that impact is on her. We're also interested in what her professional goals are, all of them are validated, all of them are good. We spend a lot of time looking at what the impact is of these teachers, but none of those are a reflection of evaluating her or what's expected of her."
"And all of that relies on trust," Gupta continued. "There's trust on both parts: The organization trusts teachers to be the ones to lead this work, and teachers trust the organization to –"
"Let them do it," Roberts said.
Gupta agreed. "Exactly."
Read the full story on the Cult of Pedagogy blog and listen to the entire podcast episode here.
Find the episode on iTunes here (episode 102).