Getting Cheesy: Microbial Analysis of Cheese
In the News | May 8, 2019
"Creating cheese isn't just a work of art. It's a science."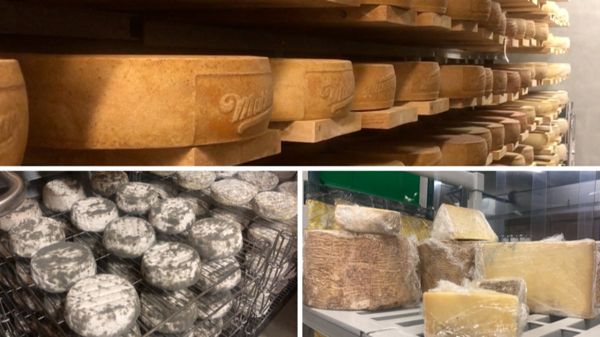 Last week, digital reporter Summer Delaney of PIX 11 New York visited the MƒA course "Getting Cheesy: Microbial Analysis of Cheese" at Murray's Cheese Long Island City Distribution Center. During the session, Summer accompanied MƒA Executive Director Megan Roberts and MƒA teachers as they toured four unique cheese caves, enjoyed a cheese tasting and literature review, and learned about the complex microbial communities responsible for the diverse flavor profiles of cheese.
"Everybody wants to keep learning and growing," explained Roberts. "What we do at MƒA is create opportunities for teachers to lead each other, learn from each other, and work with businesses like Murray's to bring science into their schools with their students."
View the full video here.