Get in the Flow with Groundwater Modeling
Workshop Spotlight | July 23, 2019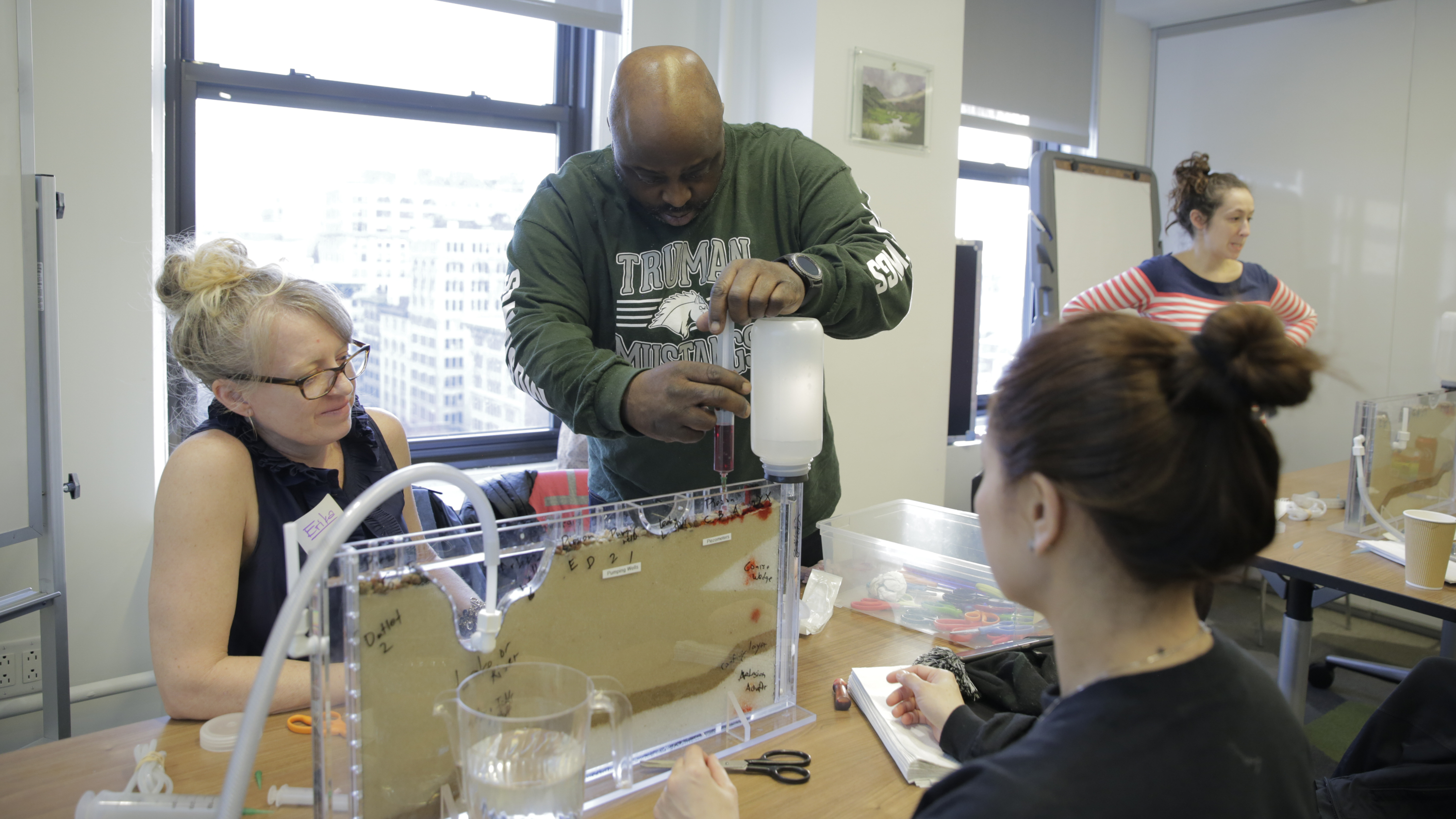 Groundwater can be a challenging concept for science students to understand, as they often think of underground streams, rivers, or lakes. MƒA teachers found the best way to build their students' knowledge of groundwater flow is through visualization. In the MƒA Professional Learning Team (PLT), "Get in the Flow of Groundwater Modeling," MƒA teachers tested the functionality of four groundwater models and used them to create lesson plans and NGSS aligned curriculum.
Between sessions of the PLT, co-facilitated by MƒA Master Teachers Marna Lehnert and Rabi Whitaker, teachers were able to borrow the models and pilot lessons in their own classrooms. "Teachers tested each model before operating them in their classrooms and created materials for students to better understand scientific terminology of various wells, and rock and soil layers," said Lehnert. By using the models, students can "learn more about groundwater pollution, porosity and permeability, and aquifers."
Over the course of the PLT, MƒA teachers discovered new pedagogical strategies and gained useful skills by using tools that helped integrate the "Science & Engineering Practices and Crosscutting Concepts." Read more about collaboration at MƒA.