Genes in Space Winning High School Team Announced
Press Releases | August 1, 2019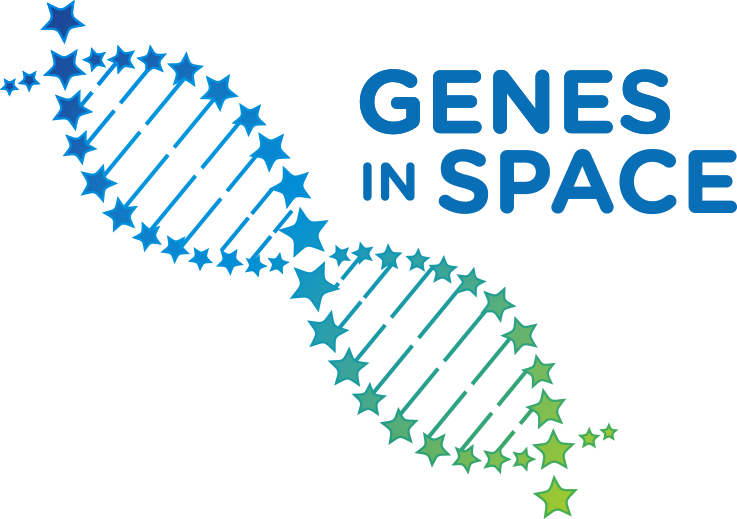 Students Finsam Samson (18) and Yujie Wang (18) have won the 5th annual Genes in Space competition. Samson and Wang, who recently graduated from Troy High School in Troy, Michigan, proposed to study neural function on the International Space Station (ISS). Their experiment will be performed by astronauts aboard the ISS U.S. National Laboratory next year.
The team's experiment will investigate how microgravity influences the function of the nervous system. While it is known that astronauts experience neural and cognitive changes when traveling in space, the genesis of these changes is not well understood. The team hopes their project will contribute to our understanding of how spaceflight affects brain function, enabling scientists and researchers to keep astronauts healthy as they prepare for long-duration missions in low-Earth orbit and beyond.
Samson and Wang developed their proposal with guidance from their sponsor, Samson Jamesdaniel, and their mentor, Massachusetts Institute of Technology scientist Dr. Deniz Atabay. Samson and Wang, along with their sponsor and mentor, will travel to NASA's Kennedy Space Center this spring to watch their experiment launch to space.
Congratulations to MƒA Master Teacher Suzette Nelson, who served as a teacher judge during this year's contest, and MƒA Program Officer for Professional Development Uzma Shah, who provided closing remarks during the competition. In addition, MƒA Master Teacher Jessica Quenzer served as mentor for two student teams awarded honorable mentions. MƒA Master Teacher Khaled Mahmoud and MƒA Early Career Teachers Emily Schmidt and Max Chomet led The Bronx High School of Science team to win the Constellation Award for the Northeast region. Constellation Awards are granted to the school in each U.S. region with the highest number of submissions.
Samson and Wang's winning proposal was selected from a competitive field of 789 applications submitted by student teams across the country. Authors of the top 5 proposals were invited to present their ideas to a distinguished panel of scientists, educators, and technologists at the ISS Research & Development Conference in Atlanta. The judges announced their selection at the conference Thursday afternoon.
This announcement concludes the 2019 Genes in Space contest, which invites students in grades 7 through 12 to design biology experiments that address real-world challenges in space exploration. Previous contest winners have achieved significant milestones through their experiments, including the first use of gene editing technology in space. The competition was founded by miniPCR bio and Boeing, and is sponsored by the ISS National Lab, Math for America, and New England Biolabs.
About Genes in Space
Genes in Space is a national STEM contest that challenges students in grades 7 through 12 to design DNA analysis experiments using the ISS National Lab, a platform for cutting edge research and technology development that enables future deep space exploration. The contest is a collaboration between miniPCR and Boeing with generous support from CASIS (manager of the ISS National Lab), Math for America, and New England Biolabs®.
The U.S. competition is accepting student projects for 2018. Submission deadline is April 20th. Learn more: www.GenesInSpace.org. 
About the Sponsoring Organizations
Boeing
A unit of The Boeing Company, Defense, Space & Security is one of the world's largest defense, space and security businesses specializing in innovative and capabilities-driven customer solutions, and the world's largest and most versatile manufacturer of military aircraft. Headquartered in St. Louis, Defense, Space & Security is a $31 billion business with 53,000 employees worldwide. Follow us on Twitter: @BoeingDefense.
Math for America
At MƒA, we've created fellowships for accomplished mathematics and science teachers. Our model is based on the belief that collaboration, continued learning, and genuine respect enables teachers to grow professionally and provides long-term career satisfaction. This is a remarkable community of teachers who stay in the profession longer and define what teaching excellence means. These are teachers who inspire and motivate their colleagues. They change the lives of their students.
miniPCR
miniPCR reinvents lab technology to make science simple, accessible, and exciting, enabling everyone to experiment at the cutting edge of biology. www.minipcr.com
The Center for the Advancement of Science in Space (CASIS)
CASIS was selected by NASA in July 2011 to maximize use of the International Space Station (ISS) U.S. National Laboratory through 2020. CASIS is dedicated to supporting and accelerating innovations and new discoveries that will enhance the health and wellbeing of people and our planet. www.iss-casis.org
New England Biolabs, Inc. (NEB)
NEB is the industry leader in the discovery and production of enzymes for molecular biology applications and now offers the largest selection of recombinant and native enzymes for genomic research. For over 40 years, NEB has been committed to the advancement of science and science education. For more information on our products and corporate initiatives, please visit www.neb.com