Frankenfoods: The Genetic Modification of our Food Supply
Workshop Spotlight | June 17, 2019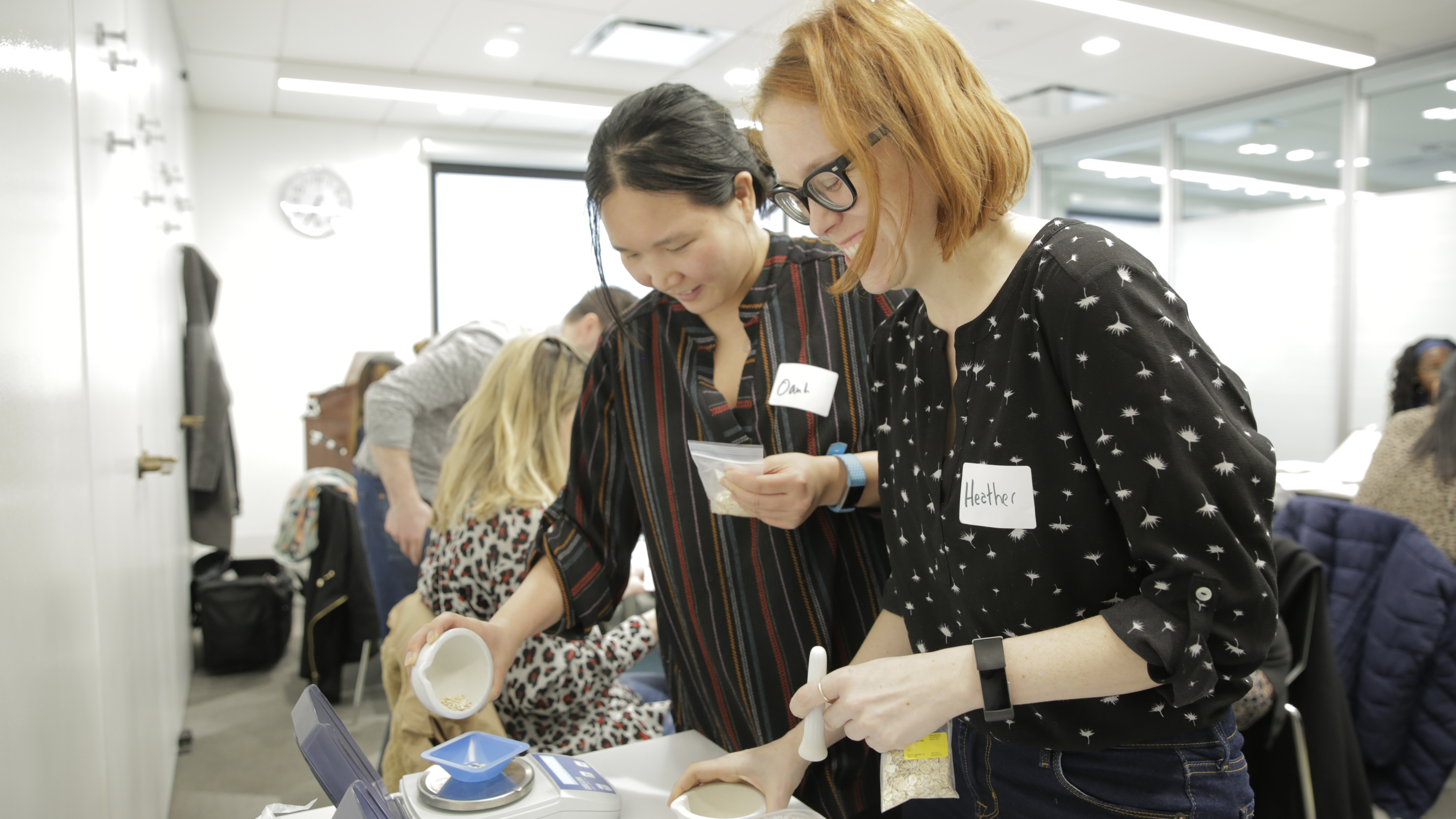 Over 80% of corn, cotton, and soy crops grown in the U.S. today are genetically modified. Genetically modified organisms (GMOs) can serve as a framework for science students to understand genetic engineering and its implications on society. In the MƒA Mini-Course, "Frankenfoods: The Genetic Modification of our Food Supply," MƒA teachers learned about the science behind GMOs, testing various foods to determine if they contained genetically modified ingredients while weighing the pros and cons of genetically modifying our food supply.
Using biotechnology kits from Harlem DNA, MƒA teachers performed DNA extractions, polymerase chain reactions, and gel electrophoresis. "The investigations we conducted in this course can help introduce biotechnology to students," said MƒA Early Career Teacher Sabrina Miller, who facilitated the course. "They can also develop students' scientific literacy as they work toward developing informed opinions about whether to support these emerging technologies."
Biotechnology courses at MƒA offer teachers unique ways to learn new content and new ways of teaching content. Sabrina adds, "It was great to see MƒA teachers expressing excitement at trying out these biotechnology tools in their own classrooms. Biotechnology in high school is still considered 'cutting edge,' but it's the future of genetics education." Learn more about how MƒA teachers deepen their content knowledge at MƒA throughout the school year.