Fossils in the Classroom
Workshop Spotlight | January 31, 2020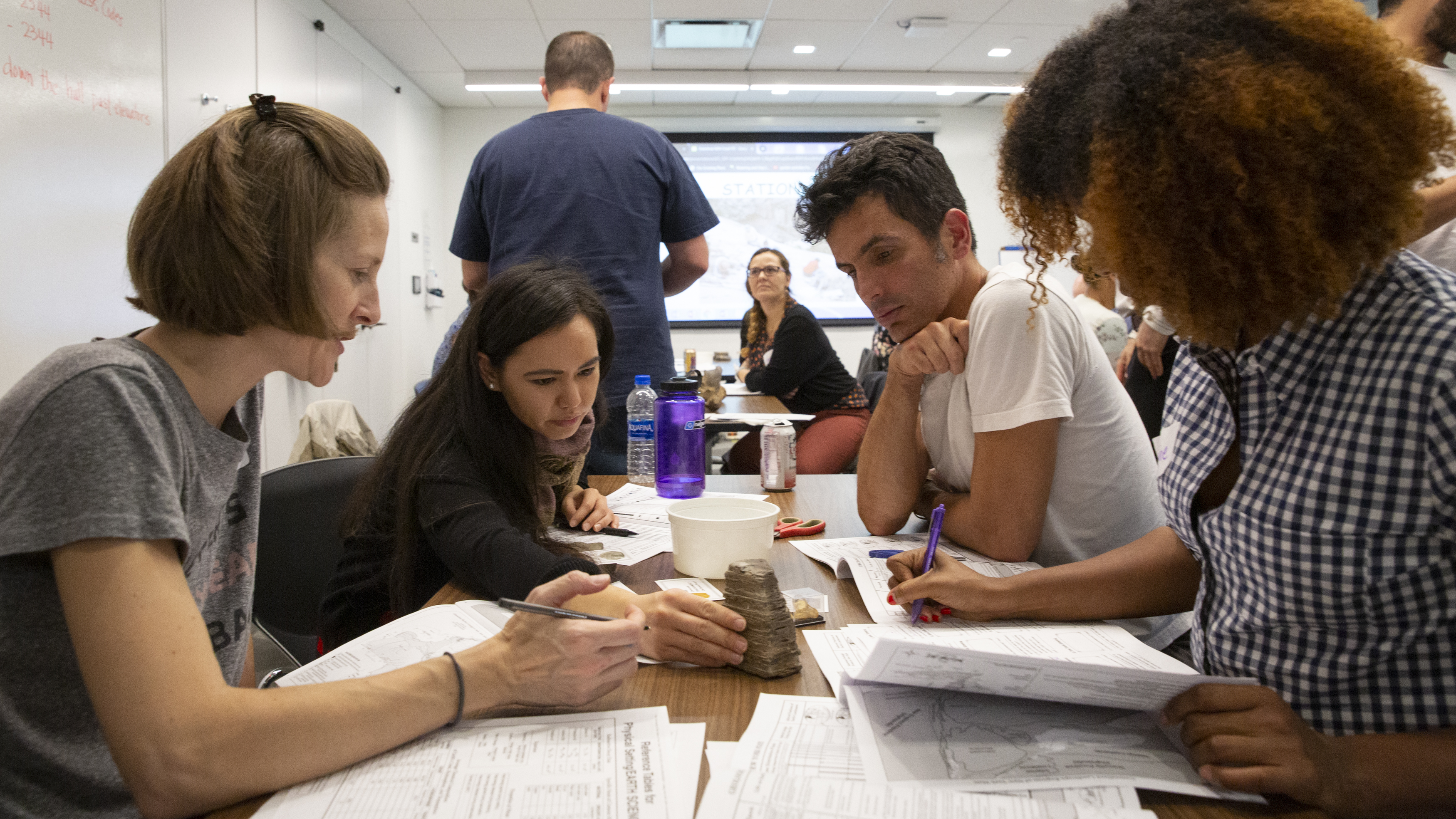 A fossil collection can turn an earth science lesson into an extraordinary classroom experience. Just ask MƒA teachers, who proved that you're never too versed to appreciate the excitement of studying real fossil samples after they participated in the MƒA course "Fossils in the Classroom."
Last fall, these teachers became the students, delving into the earth's past by studying genuine fossils and exploring card games designed to scaffold the complexity of this content. Their work together looked at how hands-on exposure to fossils can help students build an understanding of the geologic history of New York and how to develop their own classroom fossil collection to be used as a manipulative to motivate students.
As an experienced fossil hunter and collector of many years, MƒA Master Teacher Richard Lebowitz, who co-facilitated the course, found that hands-on fossil learning was effective at peaking his students' interest. "Using fossil manipulatives fosters a better understanding of Earth's geologic history and makes complex Earth Science Reference Tables more relatable to students," he said. "This strategy helps students who are visual learners achieve greater success in this unit of study."
This workshop highlighted a core goal of MƒA: building a teacher community rooted in collaboration and professional growth. "Participants were given a space to share their personal teaching practices and discover how the activities could be modified to meet the individual needs of their students," shared Richard. "Seeing how excited earth science and even biology teachers were to engage in this work was a great bonus."
Learn more about hands-on learning opportunities at MƒA in our new winter/spring 2020 course catalog.