In the News
Trading 'Please focus' for 'How are you?'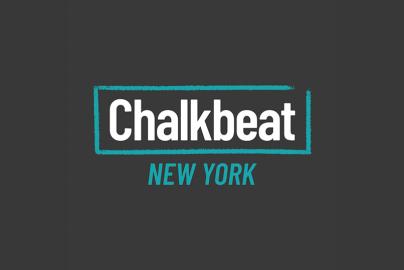 MƒA Early Career Teacher Elissa Levy and MƒA Master Teacher Brian Palacios were interviewed by Chalkbeat New York about their use of the practice known as cogenerative dialogues, or cogens for short, in which teachers hold formal conversations with groups of students with an explicit goal: to create a plan of action aimed at improving learning and classroom community.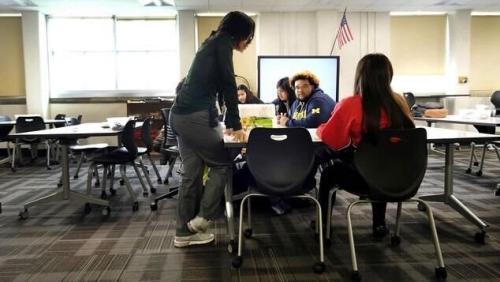 In the story, Levy and Palacios, who co-facilitated the "Cogenerative Dialogues: Help Your Students Help You" Professional Learning Team at MƒA last fall, discuss how holding cogens has enabled them to better understand the everyday realities of their students and how those shape their experiences in the classroom.
"Cogens build empathy," said Levy. "The first thing you say isn't, 'Please focus.' It's: 'How are you?' It might be that you need a break or guidance, or are confused or maybe other things are just more important to you right now."
"When I collaborate with teachers, that's valuable," Palacios said. "But the cogen allows me to tap into the students. It helps me see how I can adjust and be more responsive. It's kept me solution-oriented. It's fueled me."
Read the article in its entirety via Chalkbeat New York.