Workshop Spotlight
Everything you need to know about the new COVID-19 vaccines from a leading scientist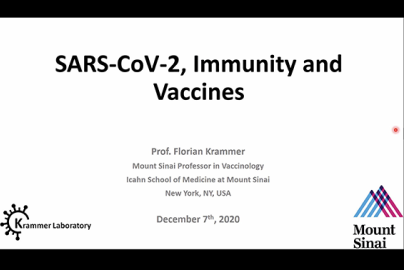 This month, MƒA hosted renowned vaccinologist Dr. Florian Krammer for a virtual lecture about the latest in COVID-19 vaccine development, the safety and efficacy of the top options, and where teachers might fall on the priority list to receive the vaccine. 
MƒA is making this important talk available to the general public.
Dr. Krammer is the Mount Sinai Professor of Vaccinology at the Icahn School of Medicine. He shares his expertise and opinions on COVID-19 regularly with more than 154,000 Twitter followers and through media outlets, including CNN, New York Times, Washington Post, and more.     
Watch the full talk and discussion below: