Press Releases
900+ NYC STEM Teachers to be Honored at MƒA's 14th Annual Fall ƒunction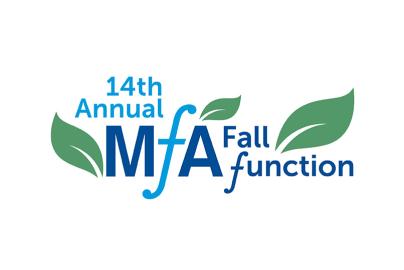 NEW YORK, NY – Math for America (MƒA) will honor more than 900 accomplished New York City mathematics and science teachers at its 14th MƒA Fall ƒunction gala on Saturday, November 12 at the Marriott Marquis in Times Square. The annual event has been postponed for the past two years due to the pandemic. 
The event is not a fundraiser, but a night of recognition and support for an outstanding group of K-12 public school teachers who share a passion for teaching and an expertise about STEM subjects.
This year's theme of "Growth and Collaboration" demonstrates the ways in which MƒA teachers build important professional relationships, learn together, and lead, both at MƒA and beyond, in order to bring back new ideas to their students, schools, and communities across all five boroughs. 
The MƒA Fall ƒunction will feature a cocktail reception and dinner, highlighted by a keynote address from Shirley Tilghman, President and Professor Emerita of Molecular Biology and Public Affairs at Princeton University. Tilghman will address the anticipated crowd of more than 1,300 teachers, their guests, and other leaders in education with her presentation "Homo Sapiens 2.0: Will Modern Genetics Change Who We Are?" exploring how genetics and genomics provide tools that benefit and change how we think of ourselves as a species.
An exceptional teacher and a world-renowned scholar and leader in the field of molecular biology, Tilghman served on the Princeton faculty for 15 years before being named president in 2001. She stepped down as president at the end of the 2012–13 academic year and returned to the faculty. During postdoctoral studies at the National Institutes of Health, she made a number of groundbreaking discoveries while participating in cloning the first mammalian gene, and then continued to make scientific breakthroughs as an independent investigator at the Institute for Cancer Research in Philadelphia before moving to Princeton in 1986. She is renowned not only for her pioneering research, but for her national leadership on behalf of women in science and for promoting efforts to make the early careers of young scientists as meaningful and productive as possible. Read more about Dr. Tilghman. 
MƒA Master Teacher Megan Wallner will give a speech about how the power of molecular biology can inspire the next generation in STEM, calling on teachers to make their content come alive in the classroom and to motivate students to pursue STEM passions, hobbies, and careers.
Wallner is a three-time MƒA Master Teacher who teaches biology at Sunset Park High School in Brooklyn, NY. She has coordinated Living Environment curriculum efforts and served as a new teacher mentor at her school. Wallner is a former Urban Barcode Project mentor and Barcode Long Island Fellow, both student-research programs based out of Cold Spring Harbor Laboratory. She was a founding member of the non-profit Biotech without Borders, which promotes using biotechnology to benefit all people. She received her B.A. in Biology from Drew University and M.A. in Teaching Biology from Teachers College at Columbia University. 
Additional speakers include MƒA Founder Jim Simons and MƒA President John Ewing. 
MƒA teachers teach in close to 400 New York City public schools, representing approximately 10 percent of the city's STEM teaching population. The MƒA community being recognized at the event includes more than 650 high school teachers, more than 150 middle school teachers, and more than 50 elementary school teachers, nearly evenly divided between math and science.