Press Releases
90 Highly Accomplished New York City Teachers Awarded MƒA Fellowship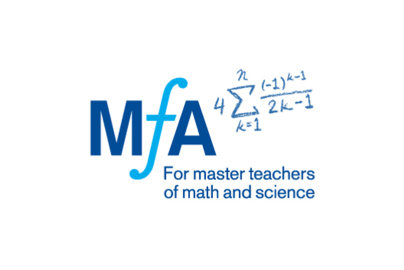 Fellowship empowers nearly 900 K-12 STEM teachers to positively impact schools and students
Math for America (MƒA) today announced that it has awarded 90 new four-year fellowships to New York City K-12 public school STEM teachers, bringing the total MƒA corps size to nearly 900 MƒA Master Teachers teaching in close to 400 schools. MƒA teachers reach more than 105,000 students across all five boroughs and use what they learn at MƒA to benefit their students, schools, and the profession at large. 
The MƒA teacher community explores cutting-edge mathematics and science and innovative teaching practices. During the 2021-2022 school year, over 850 MƒA teachers reported taking ideas about curriculum, teaching, or student learning from MƒA and sharing them with other teachers at their schools and beyond. Throughout their fellowships:
More than 250 MƒA teachers added new higher-level STEM classes to their school's curriculum, including AP, honors, and college dual-enrollment.
More than 400 MƒA teachers created new STEM electives or extracurricular activities at their schools.
More than 300 MƒA teachers established new partnerships that increased students' access to additional STEM learning outside of school. 
"We are delighted to welcome these new Master Teachers," said MƒA President John Ewing. "They join our community of inspiring professionals, who are the key to creating our next generation of mathematicians and scientists as well as a scientifically literate public."
MƒA teachers also often see increases in their students' engagement and excitement about mathematics and science. Some examples from previous years include:
MƒA Master Teacher Rayhan Ahmed, who teaches at Gotham Professional Arts Academy in Brooklyn, brought project-based learning to a new level as he took his students to Flint, Michigan to deliver clean water and share scientific findings with the local community. 
MƒA Master Teacher Ramona Fittipaldi, who teaches at the Young Women's Leadership School in East Harlem, launched the first ever robotics elective and after-school robotics club, increasing young women's passion in STEM and steering them into technology and engineering fields.
MƒA Master Teacher Benjamin Rivera, who teaches at All City Leadership Secondary School in Brooklyn, introduced his students to career opportunities they hadn't considered previously, such as neurosurgery, astrophysics, and genetics.
"Being an MƒA teacher has given me the opportunity to learn from and collaborate with experienced teachers and experts in different scientific fields. As I brought more resources from MƒA back to my classroom I began to see more of my seniors looking to pursue a career in STEM. Many of them gave credit to their science classroom experience as having persuaded them to choose their college major and wanting to be a positive contributor to society."  
- MƒA Master Teacher Benjamin Rivera
MƒA teachers represent approximately 10 percent of the city's STEM teaching population. About half of the MƒA incoming cohort are teachers of color, building on MƒA's commitment to diversity, equity, and inclusion. MƒA teachers receive $60,000 in stipends over four years of the fellowship. More than half of MƒA's teacher community said they might have left teaching during the 2021-2022 school year if not for their fellowship.
2022 By the Numbers
Nearly 900 MƒA Teachers in close to 400 NYC Public Schools
More than 650 high school teachers
More than 150 middle school teachers
More than 50 elementary school teachers
More than 400 teach math 
More than 450 teach science 
Over 60% of MƒA teachers teach in high poverty schools
Borough Breakdown
More than 150 teach in the Bronx 
More than 225 teach in Brooklyn 
More than 300 teach in Manhattan 
More than 125 teach in Queens 
More than 25 teach in Staten Island