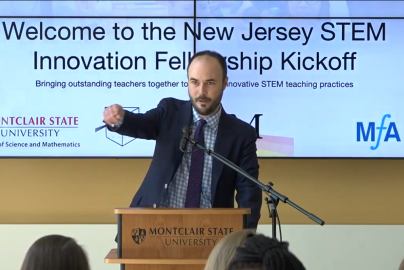 Partnerships
We partner with programs, researchers, and institutions on projects that advance our mission and vision nationwide.
Research
Analyzing Mathematics Instruction Using the Teaching for Robust Understanding Framework (AIM-TRU)
AIM-TRU is a model for professional development that gives teachers the opportunity to understand high-quality instructional resources and their use through video cases. This is a research-practice partnership among MƒA, Montclair State University, SUNY Buffalo State and the NYS Master Teacher Program, and DePaul University and the Chicago Public Schools, funded by a grant form the National Science Foundation. 
AIM-TRU video cases and resource materials: This work has been in collaboration with Dr. Schoenfeld and the Teaching for Robust Understanding project team. To learn more about their work, see https://truframework.org/.