Remote Teaching Resources
The Remote Teaching Resources found on this page are a compilation of MƒA teacher ideas and promising practices. 
In July 2020, MƒA teachers participated in a virtual forum to share how to best help all students learn remotely. In a September workshop, MƒA teachers had another opportunity to collaborate and reflect on their successes in promising remote teaching practices. During both the forum and workshop, teachers learned about and explored student participation, assessment, socio-emotional support, differentiation, digital interactions, organization, accountability, and more. We captured their experiences and exciting ideas through a series of stories. 
Our hope is that the resources below will provide new ideas for other teachers to tackle these challenges as well as inspire others to learn and grow in their practice as we continue to push forward into 2021.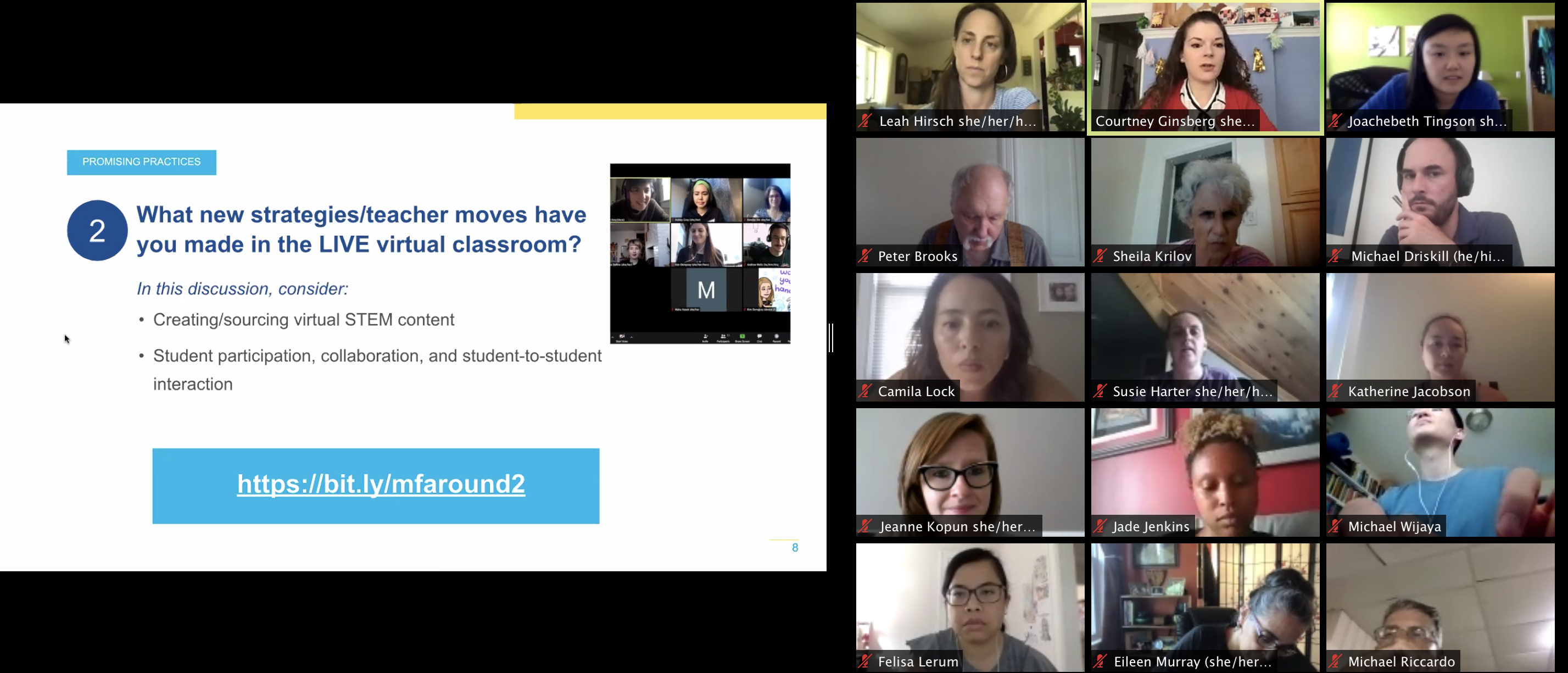 Click below to learn more about how MƒA teachers are addressing remote-teaching challenges in four areas of common concern.