Remote Teaching Resources
MƒA Teachers Share Promising Practices Related to Community, Engagement, Assessment, and Content.
This July, MƒA teachers participated in a virtual forum to share and reflect on how to best help all students learn remotely. Participants explored student participation, assessment, ownership, socio-emotional support, digital interactions, accountability, collaboration, and more. 
 
Throughout the forum, teachers raised concerns about students whose needs are not being met through remote learning, due to factors including diverse learning needs, responsibilities outside of school, and access to and proficiency with reliable technology. 
Teachers also shared examples of remote teaching successes. MƒA interviewed several of these teachers and created one-page descriptions linked below. Our hope is that the stories provide new ideas for other teachers to tackle these challenges as well as comfort in knowing they are not alone in their experiences.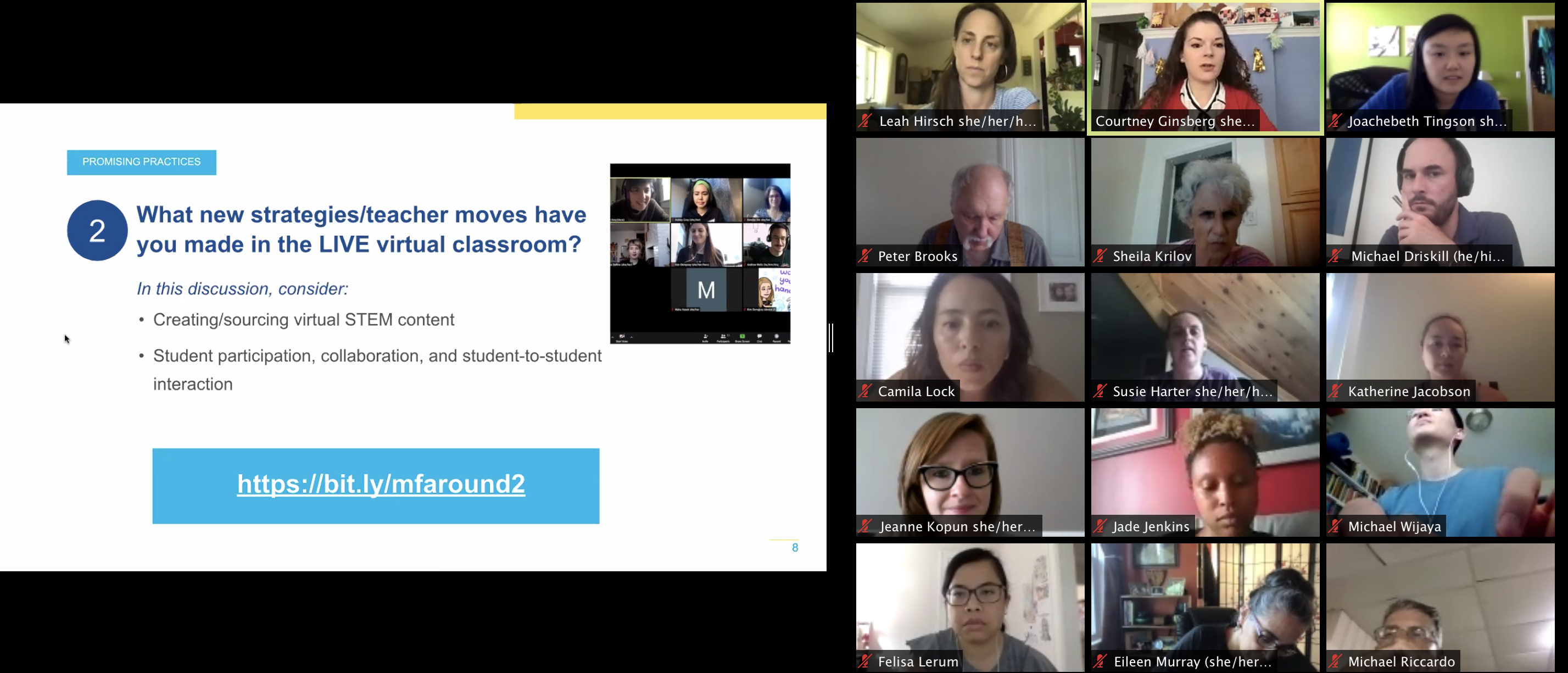 Click below to learn more about how MƒA teachers are addressing remote-teaching challenges in four areas of common concern.