Teachers Hope Governor Hochul's Education Plan Brings Lasting Change
In the News | January 18, 2022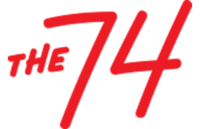 This week, MƒA Master Teacher Sharon Collins was quoted in a story by Jo Napolitano, which appeared in The 74, about Governor Kathy Hochul's plan to fully fund New York schools and improve the teacher pipeline. 
During their interview, Collins (who teaches at New Heights Academy Charter School in Harlem) talked about how she would like to see additional funding for more staff at schools, including mental health workers.  
"Schools have never had enough counselors and now we have students who are really in need and in crisis, dealing with the loss of family members and with being out of school for such a long time," said Collins, a member of Math for America, a nonprofit that supports New York City's strongest math and science teachers. 
You can read the article in its entirety here.