Student Teams Selected as Finalists for International Space Station STEM Competition
Press Releases | May 16, 2017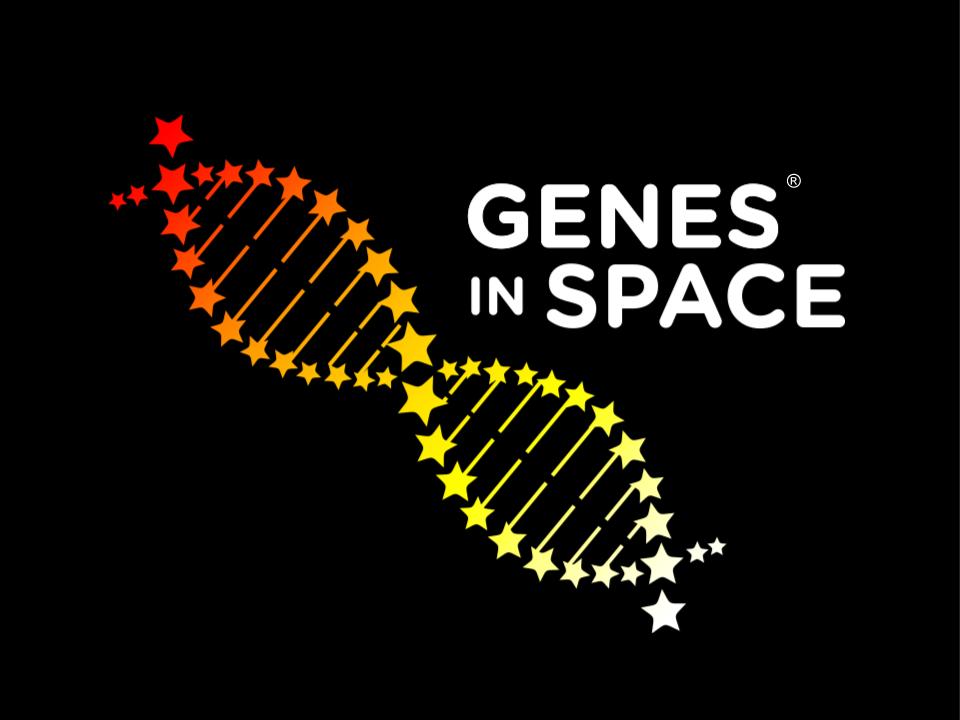 The Genes in Space™ science contest announced five finalists in the annual U.S. competition. 375 teams from grades seven through 12 proposed DNA analysis experiments to address real-life space exploration challenges. The winning experiment will be performed aboard the International Space Station (ISS).
The five finalist teams will be mentored by scientists at Harvard University and MIT. The teams will present their proposals to a panel of scientists and educators at the 2017 ISS Research and Development Conference in Washington, D.C., July 17-20. The winning team will be announced at the conclusion of the conference and will participate in a space biology workshop to prepare their investigation. The team will watch their experiment launch to space.   
Genes in Space™ promotes youth scientific engagement and DNA research in space. All proposals use miniPCR™ technology aboard the ISS. PCR is a method for making copies of a particular DNA sequence. The competition is a partnership between miniPCR, Math for America, CASIS, New England Biolabs®, and Boeing and is sponsored by FedEx.
The first Genes in Space™ experiment by high-school student Anna-Sophia Boguraev was performed aboard the ISS in April of 2016 and was the first PCR experiment ever conducted in space. The second winner, Julian Rubinfien, is currently awaiting the return of his samples from space for analysis.
The 2017 Finalists:
Sophia Chen (14) from Lakeside School, Washington, aims to measure cancer-inducing genomic instability in astronauts. 
Elizabeth Reizis (14) from Stuyvesant High School, New York, wants to assess the effects of microgravity on the immune system.
Maxwell Allison (16) and Elena Li (16) from The Bronx High School of Science, New York, plan to investigate bone loss in microgravity.
Divya Aggarwal (15) and Priyanka Pulvender (15) from Troy High School, Michigan, aim to study heart remodeling in astronauts.
Tanmay Srinivasan (15) and Ayush Krishnamoorti (14) from The Kinkaid School, Texas, hope to uncover the genetic basis of hypoxia during long space missions.
For more information about the Genes in SpaceTM competition, Finalists, and other awardees, visit: www.genesinspace.org.
About Genes in Space
Genes in Space is a national STEM contest that challenges students in grades seven through 12 to design DNA analysis experiments using the ISS National Lab (managed by the Center for the Advancement of Science in Space, or CASIS.) The competition is a partnership between miniPCR, Math for America, CASIS, New England Biolabs®, Inc, Boeing and is sponsored by FedEx. The U.S. competition is accepting student research projects for 2017. Submissions are due April 25th. Learn more at www.GenesInSpace.org.  
About the Sponsoring Organizations
Boeing
A unit of The Boeing Company, Defense, Space & Security is one of the world's largest defense, space and security businesses specializing in innovative and capabilities-driven customer solutions, and the world's largest and most versatile manufacturer of military aircraft. Headquartered in St. Louis, Defense, Space & Security is a $31 billion business with 53,000 employees worldwide. Follow us on Twitter: @BoeingDefense.
Math for America
Math for America is a nonprofit organization that aims to make teaching a viable, rewarding, and respected career choice for the best minds in science and mathematics. The MƒA Master Teacher Fellowship achieves this goal by bringing together outstanding, experienced teachers to share knowledge, advance teaching skills, and define excellence itself. This remarkable community of teachers is changing the very landscape of science and mathematics education. MƒA offers fellowships and advocates for this model around the country, so that all students can have great math and science teachers—teachers who are true masters of the subject matter and deeply committed to the craft of teaching. www.MathForAmerica.org
miniPCR
miniPCR reinvents lab technology to make science simple, accessible, and exciting, enabling everyone to experiment at the cutting edge of biology. www.minipcr.com
The Center for the Advancement of Science in Space (CASIS)
CASIS was selected by NASA in July 2011 to maximize use of the International Space Station (ISS) U.S. National Laboratory through 2020. CASIS is dedicated to supporting and accelerating innovations and new discoveries that will enhance the health and wellbeing of people and our planet. www.iss-casis.org
New England Biolabs, Inc. (NEB)
NEB is the industry leader in the discovery and production of enzymes for molecular biology applications and now offers the largest selection of recombinant and native enzymes for genomic research. For over 40 years, NEB has been committed to the advancement of science and science education. For more information on our products and corporate initiatives, please visit www.neb.com
###