Miseducation: Stories About What Happens in the Classroom
In the News | September 23, 2019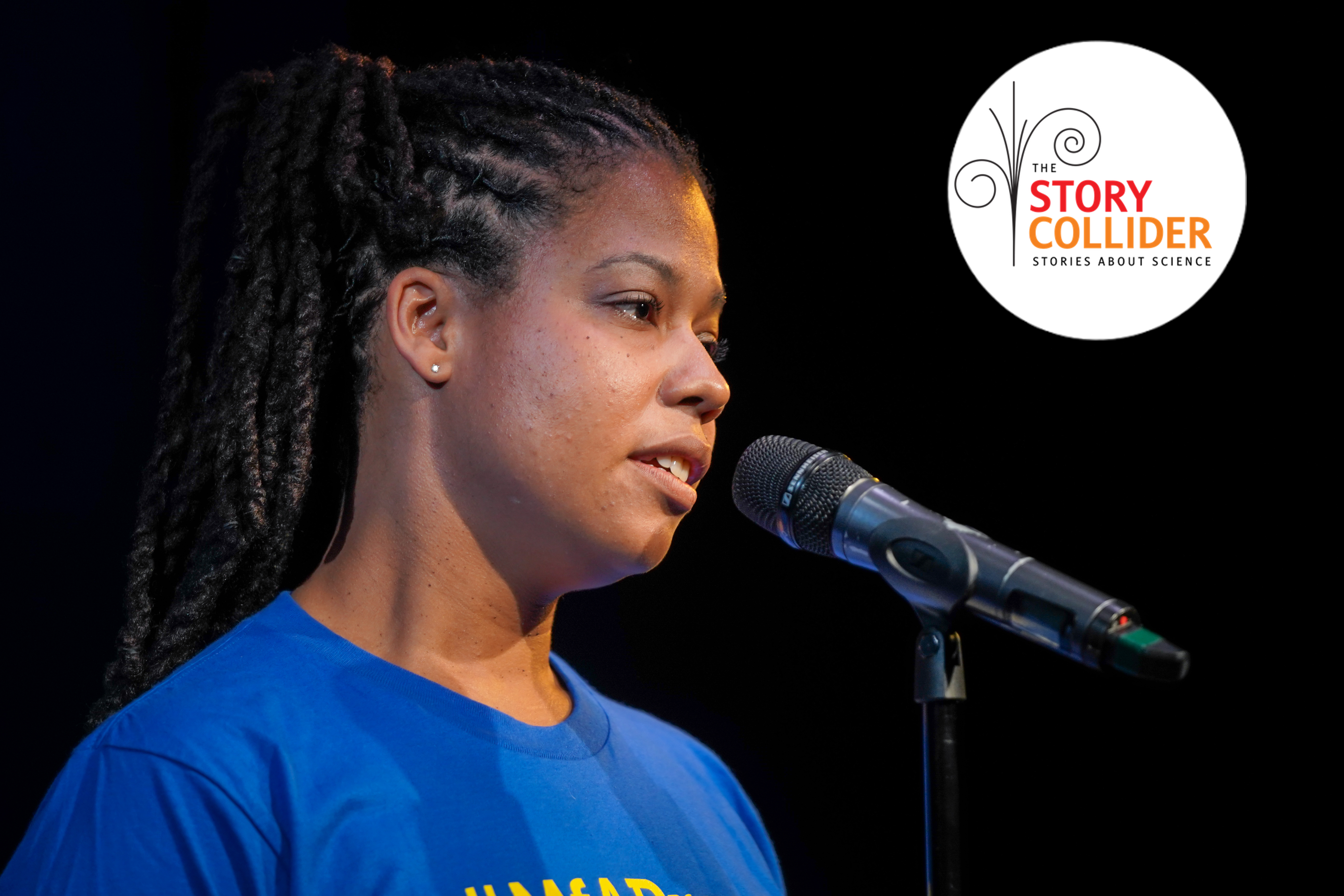 Earlier this year, MƒA teachers once again took the stage at an MƒA Thursday Thinks/Story Collider event, an evening dedicated to sharing personal, authentic stories of life inside and outside the mathematics and science classroom.
In a talk highlighted in the September 20th Story Collider Podcast, which focused on "wild" stories about what actually happens in the classroom, MƒA Master Teacher Aida Rosenbaum reflects on her struggles as a first-year earth science teacher. Here's a look at Aida's story and about how that first year impacted her next 15 years as a teacher, in her own words:
"One week into teaching at that school, I was really running short on hope and optimism. I was looking around like you cannot be serious. This is a practical joke, right? There's going to be like a Candid Camera somewhere. I'm 22 years old and I'm in a classroom with 34 teenagers all by myself. What am I supposed to do?"
…
"Now, after 16 years, I actually have lived in the same neighborhood where I've taught for most of that time and the people working in my local supermarket are pretty much all my former students. In the library, maître d's and waiters at the bars and the restaurants that I go to, they're all my former students…I've thought that they were successful because they passed a test. I thought they were successful because they graduated. And I thought they were successful because they got accepted to college. I thought I was successful because I got them to pass the tests, but now I'm not so sure."
Listen to the episode and read Aida's full story here.