Eight MƒA Teachers Received Fund for Teachers Grants
Press Releases | September 14, 2018
This summer, eight MƒA teachers received Fund For Teachers grants, which gives them the opportunity to embark on self-designed professional growth excursions around the globe, exploring topics and gaining new skills to bring back to their classrooms. From Japan's endless bridges to South America's volcanos, MƒA teachers covered an exciting range of topics and locations. Find out more about their experiences below: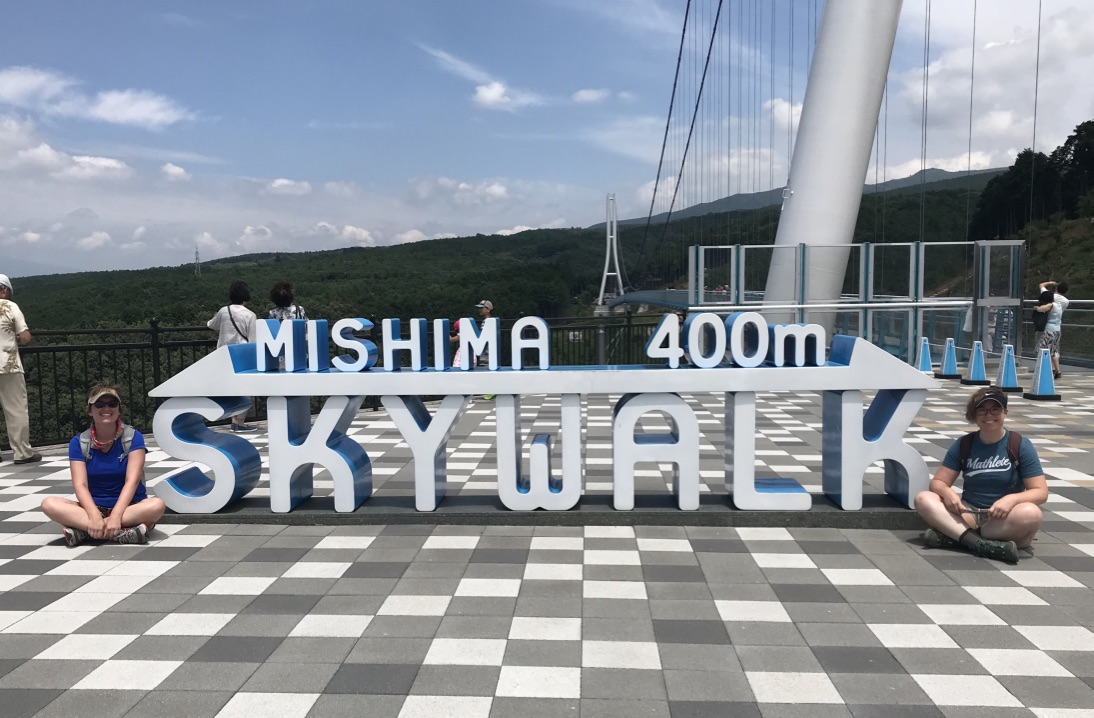 MƒA Master Teachers Kate Belin and Courtney Ferrell documented the trippy geometry of endless bridges in South Korea and Japan to create parabolic mathematics learning that equips students to conduct a similar study of bridges in New York City. Pictured: Kate and Courtney explore the Mishima Skywalk in Japan.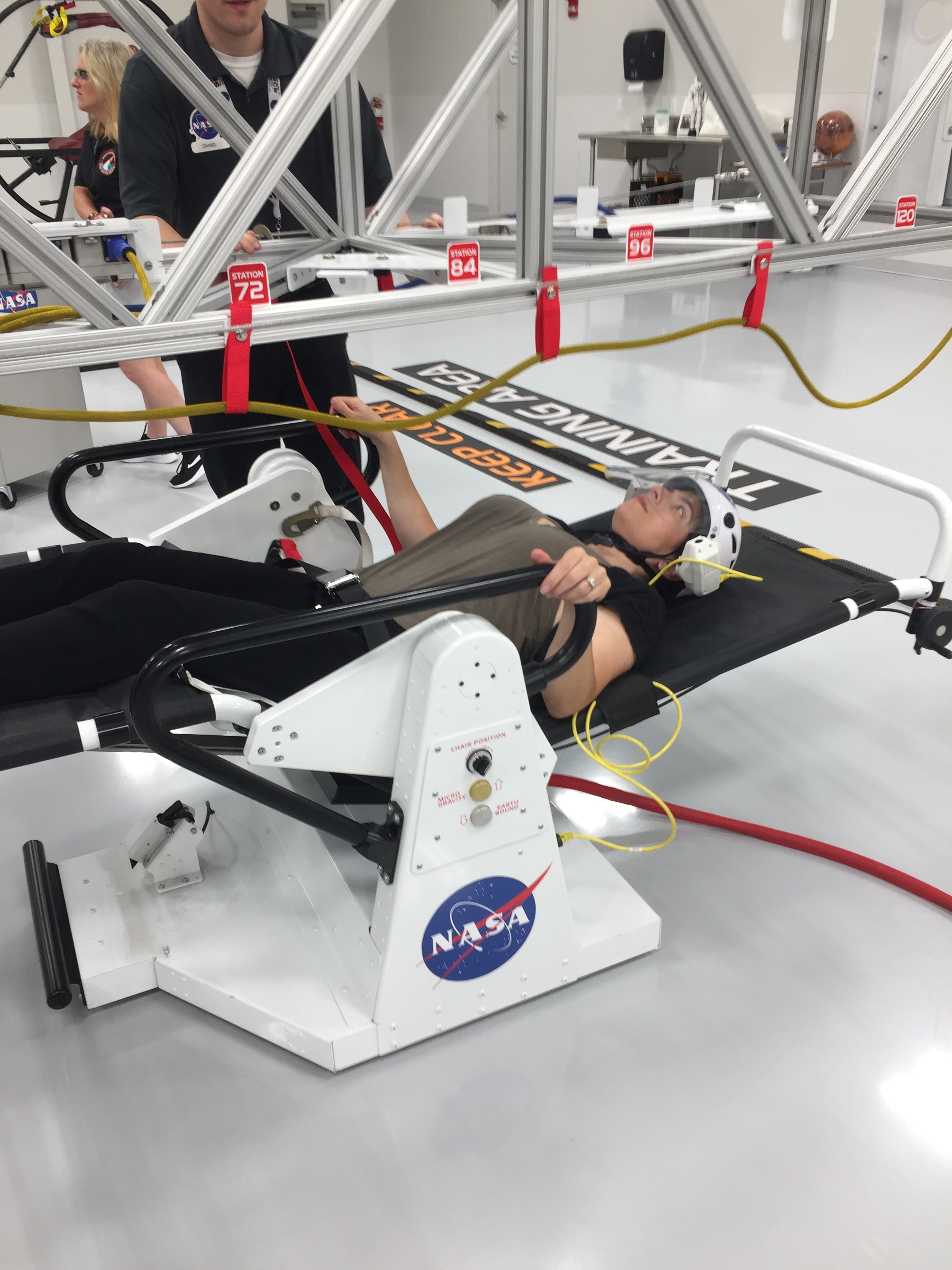 MƒA Master Teacher Jessica Cimini-Samuels networked with NASA scientists, engineers, astronauts and educators at the Space Port Area Conference for K-12 Educators at the Kennedy Space Center. Her project involved creating STEM-based lessons that incorporate design elements, choice, and engaging science content. Pictured: Jessica in a zero-gravity simulation of what it's like to perform space station repairs.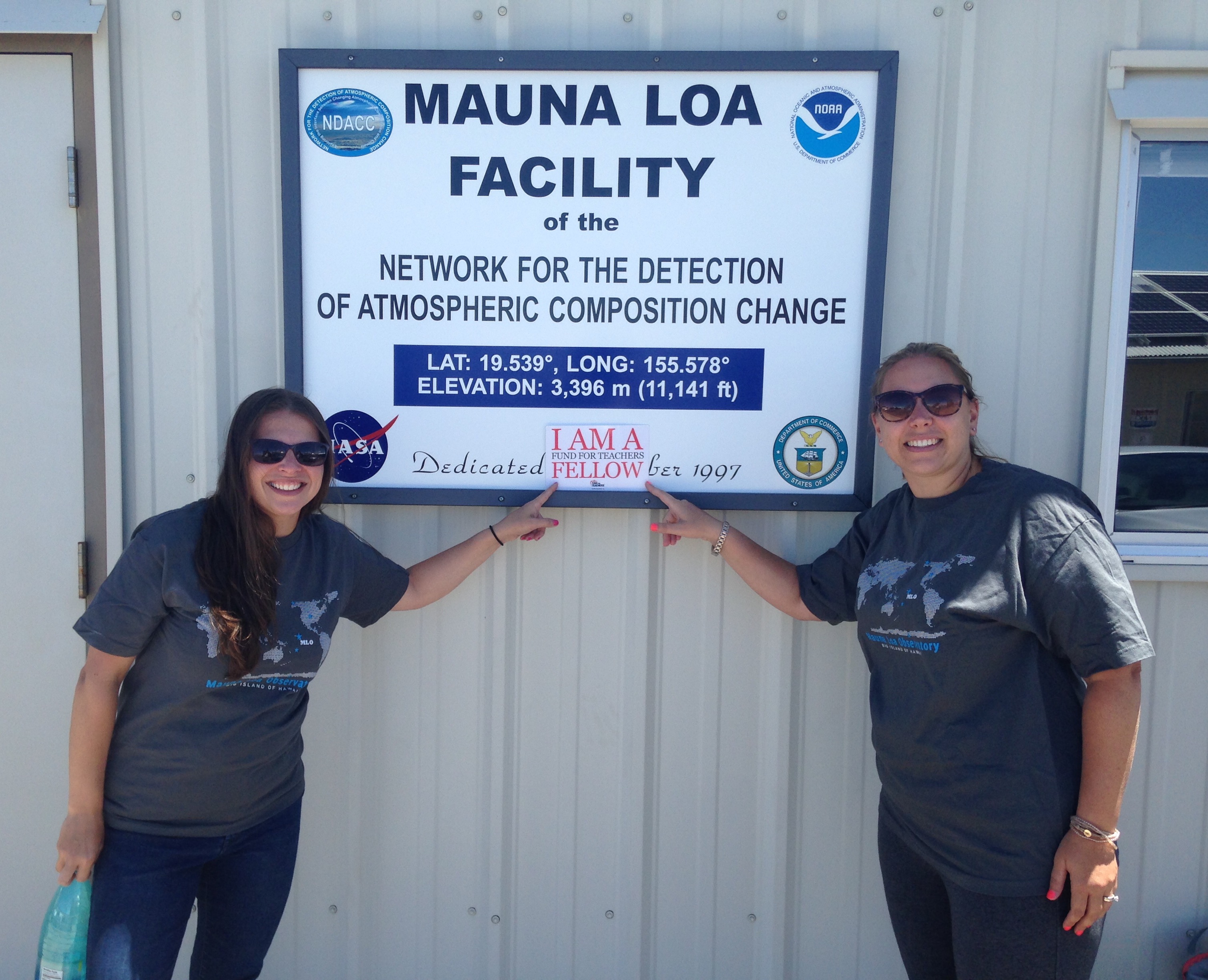 MƒA Master Teachers Jodi Fertoli Mallilo and Jenn Toner examined carbon dioxide data and coastal barrier solutions at the world's premier monitoring station, Hawaii's Mauna Loa Observatory. They developed a project that tasks students with engineering an artificial reef for the community. Pictured: Jodi and Jenn arrive at the Mauna Loa Observatory to meet with NOAA scientists about collecting carbon dioxide data.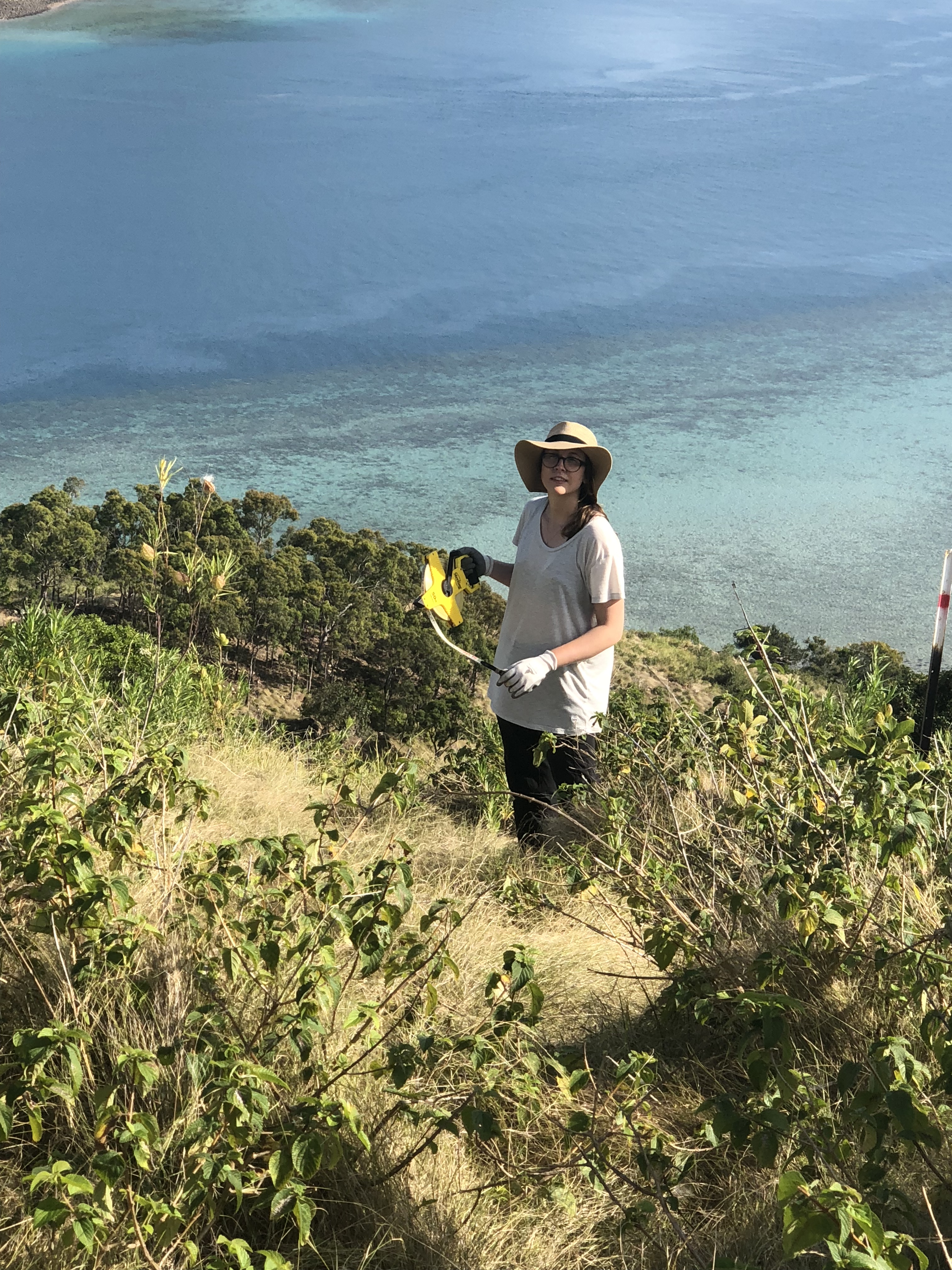 MƒA Early Career Teacher Sabrina Miller volunteered with Earthwatch Expedition's "Australia's Changing Islands" effort. There she assisted scientists measuring the effect of climate change on plant and animal biodiversity on St. Bees Island and taught students about ecological sampling and land management strategies for preserving biodiversity. Pictured: Sabrina creates transect lines in an experimental plot to measure the growth of the lantana plant, an invasive species in Australia.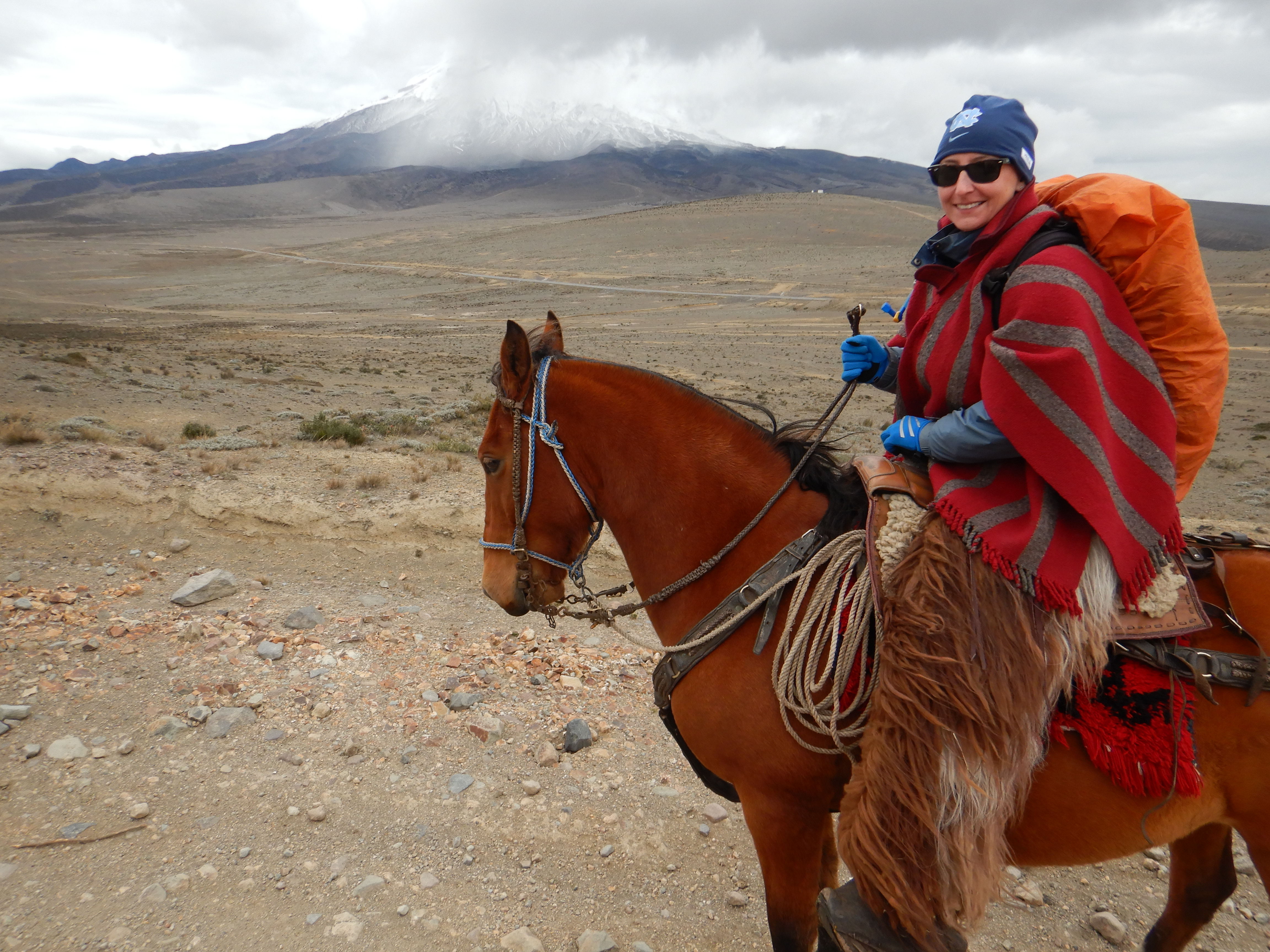 MƒA Early Career Teacher Ariadne Prior-Grosch explored geological phenomena of South America, including volcanic activity, hotspots, plate tectonics, glaciers, and associated ecosystems, to enhance her earth science curriculum with inquiry-based exploration of topics and artifacts. Pictured: Ariadne rides on horseback exploring the Chimborazo volcano, the farthest point on the Earth's surface from the planet's center.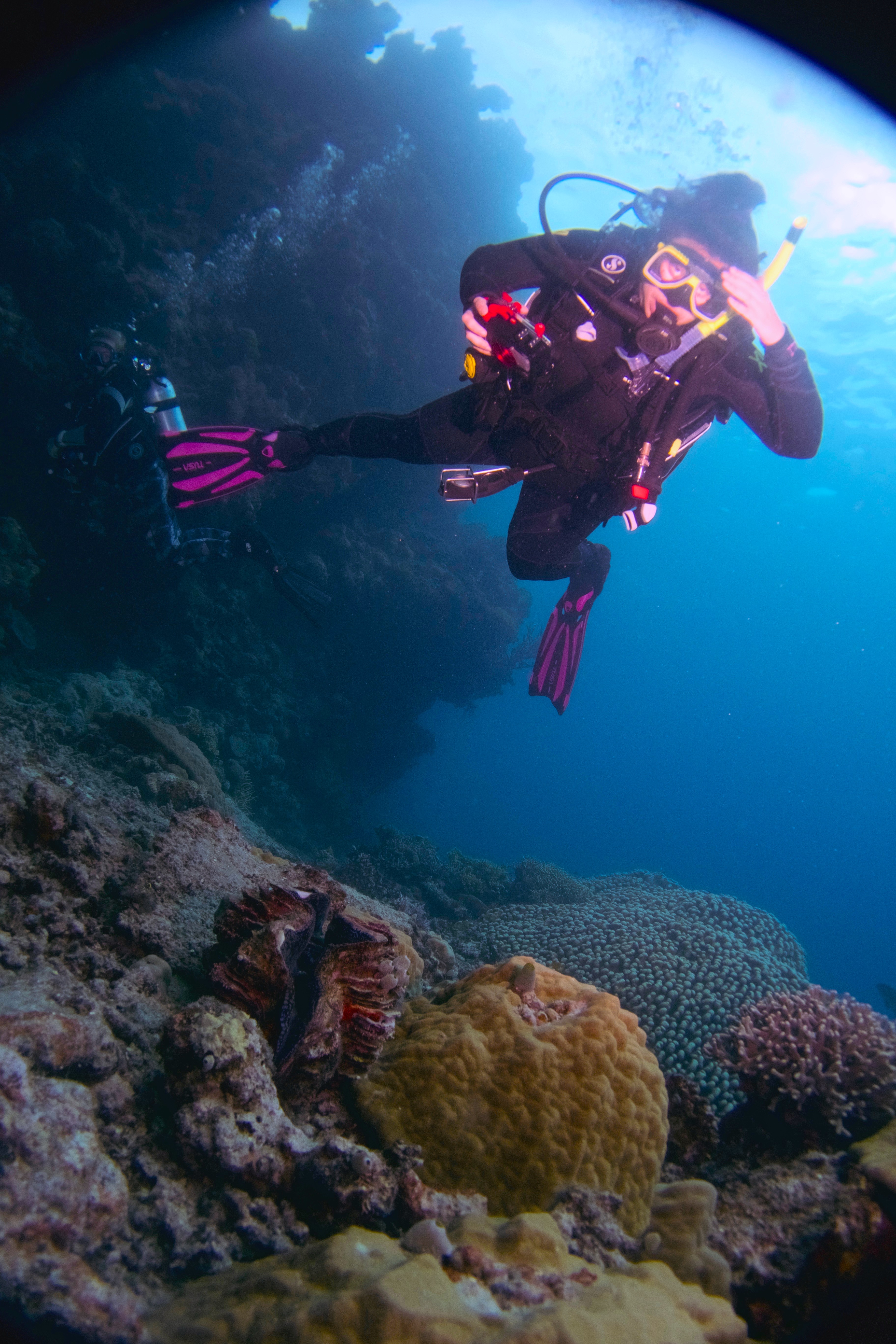 MƒA Master Teacher Elli Simonen went scuba diving along Australia's Great Barrier Reef to collect data regarding the impact of climate change and to develop real-world learning for AP Statistics and Algebra students. Pictured: Elli scuba dives up close to a giant clam on the Great Barrier Reef.





If you are an MƒA teacher and interested in applying for a Fund for Teachers grant, join us on Monday, November 19th at 5:30 p.m. at the MƒA offices for our Fund for Teachers Information Session. Register on the Small-World Network.