2019 SXSW EDU News
In the News | January 16, 2019
MƒA will have a presence at SXSW EDU for the second consecutive year! MƒA Master Teachers Jude Julien, Lynn Shon, and Andrew Wille will join MƒA Executive Director Megan Roberts for a panel discussion at the conference:
March 5, 2019 from 11 a.m. – 12 p.m. CST
Room Salon E, Hilton Austin Downtown
*SXSW EDU is held from March 4 – 7, 2019 in Austin, TX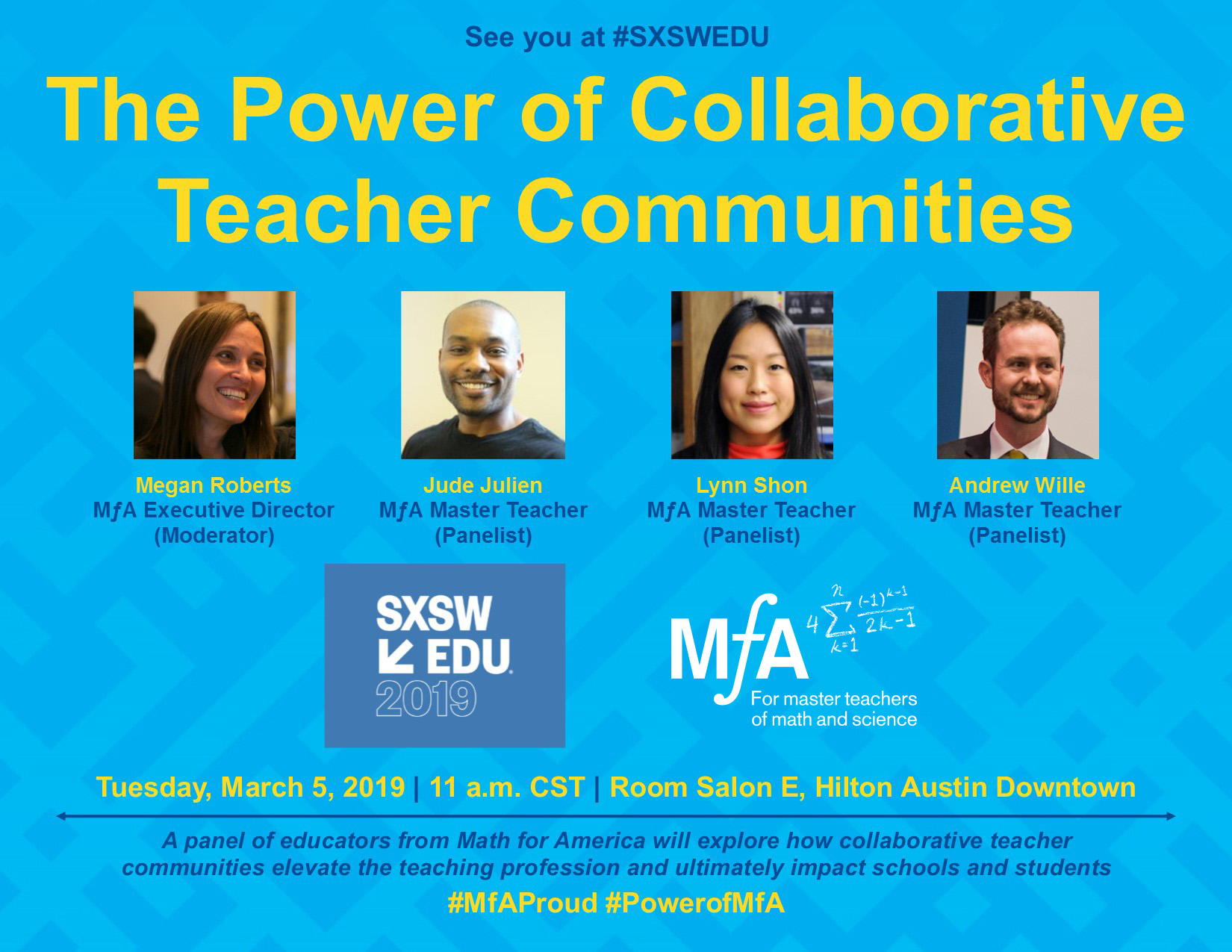 This panel of MƒA educators will explore how collaborative teacher communities elevate the profession by developing relationships where teachers have opportunities to both lead and learn, while also examining various models, fellowships, and platforms that amplify their voices. Attendees will learn how a focus on teacher efficacy, respect, and trust enables professional communities to excel, motivating outstanding teachers to thrive in the classroom and positively impact their students.
Register for the conference today and join us on March 5 in Austin, TX. If you've already registered, you can sign in to your account and add our session to your favorites and schedule by clicking the star icon on our session page. Connect with us on EDU social by searching for any of the panelists once you're logged in and then starring or sending a direct message.
Will we see you there? Let us know at communications@mathforamerica.org.