The Power of the MƒA Community
In the News | March 3, 2017
Through our fellowships, the MƒA community of over 1,000 STEM teachers has access to one of the best resources for professional learning and growth – each other.

Our new campaign, The Power of the MƒA Community, focuses on the impact of bringing together expert teachers who share a passion for mathematics or science. It highlights what we at MƒA know to be true: that through collaboration and ongoing learning with other outstanding educators, MƒA teachers are inspired and motivated to keep doing what they do best – teach.

You'll be able to see our campaign on education websites, from Chalkbeat to Edutopia, in newsletters from Education Week to WNYC, on Facebook, Twitter, and LinkedIn, and for the first time, via podcast by listening to the "pre-roll" of Science Friday, Freakonomics, and Radiolab. Keep your eyes and ears open!

As part of this work, we've also created new brochures and posters (available here in the MƒA office) to make it easy to find more information about the MƒA fellowships – and to share them with the great teachers you know.

MƒA teachers are inspired to stay in the classroom, define excellence in their profession, and amplify their impact in their schools, communities, and the teaching profession at large. That's the power of the MƒA community. We look forward to your feedback on our new campaign. Share your thoughts on MƒA's social media pages.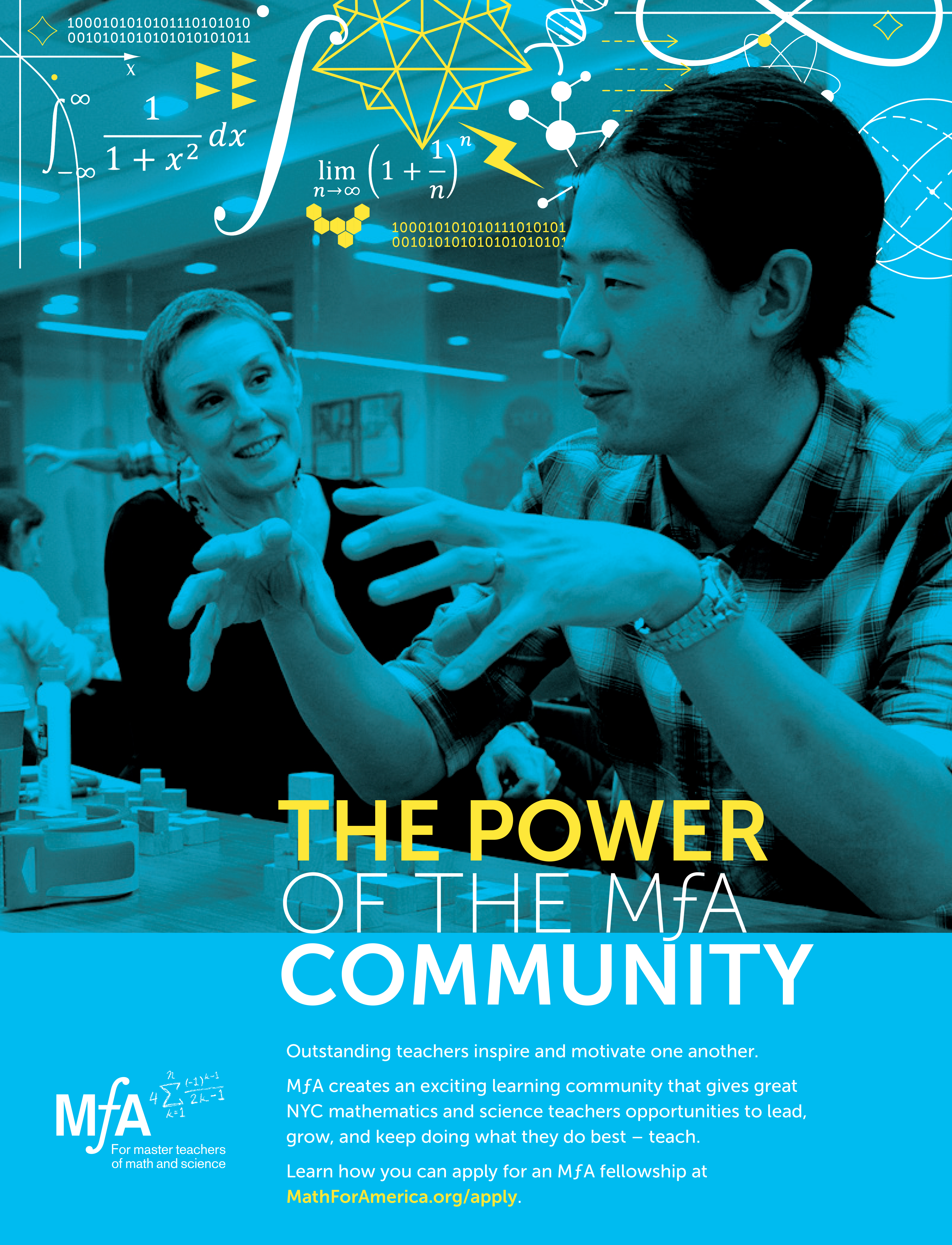 ​